5 reasons you have to be at Analog-A-Go-Go
Tuesday, October 17, 2017
---
Analog-A-Go-Go is a celebration of all-things indie craft - everything from beer, music, spirits and art. It's a day chock full of our favorite things, and now in its seventh year, we've brought it back home to our Milton brewery! Fans have the chance to enjoy specialty cask beers not regularly available to the public, craft cocktails, a plethora of vinyl vendors, food trucks, the fan-favorite artisanal marketplace and live music on our new world-class brewpub stage.
As if that's not enough, here are the 5 reasons you HAVE to be there this year…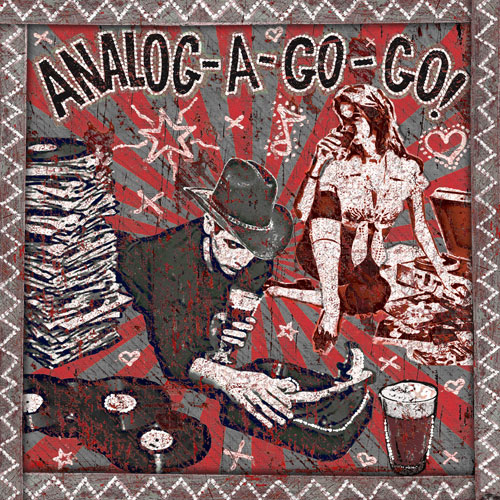 5 … Location
We're back at the brewery for a weekend-long deep dive into our off-centered world! After a short stint in northern Delaware, we decided to bring it on home and get back to our roots. There's just something so special about hosting this event in our backyard ... literally. With the same awesome offerings, we're thrilled to have the chance to show you around our Milton brewery, Rehoboth restaurants and even our inn located in downtown Lewes!
4 … Marq Spusta
He's baaaaaaack. Long-time friend of Dogfish Head, Marq Spusta is back for his third Analog-A-Go-Go and we couldn't be more thrilled! Not only will you have an opportunity to interact with Spusta as he creates original art live onsite, we're giving you the chance to sit down at Spusta's Coloring Corner to put your personal touch on your own one-of-a-kind print designed by Spusta himself!
3 … RAR Brewing is in the house
We're beyond stoked to have our friends from RAR Brewing join us at this year's Analog-A-Go-Go, and to team up with them in the brewhouse for an Analog exclusive, 'Frosty and Havering!' Brewed with hand-foraged ingredients from Massachusetts and Dorchester County, Maryland, this right frosty lager can only be found at this year's event!
2 … The Music
Between DJ @jimshreds spinning during the main event on Saturday at the brewery, the boatloads of vinyl our collectors are bringing, The Legendary Shack Shakers and Waxahatchee, there's no shortage of amazing music for your listening pleasure!

1 … Distillery Garden
Come explore goodness with us as we walk you through our grain-to-glass method. We'll be serving up unique samples and giving you a crash course in the art of mixology! You'll find featured cocktails like our Autumn Rose, made with Esprit Malade Apple Brandy, homemade grenadine and lemon juice!
Full details of everything we've got planned can be found here!
Sounds like something that can't be missed, no? If you haven't already, grab your tickets NOW!