2018 Beer Release Calendar
Monday, November 27, 2017
---
It's the moment we've all been waiting for … it's time to share our 2018 Beer Release Calendar!
We've got some big things planned for 2018, so let's just dive right in!
Year Round
These are the beers we'll be making throughout the year so you should have no trouble tracking them down with ease. These include…
- 60 Minute IPA
Our continually hopped super-fantastic IPA is not only available in 12 oz. bottles and cans, but you'll also find it in 19.2 oz. cans!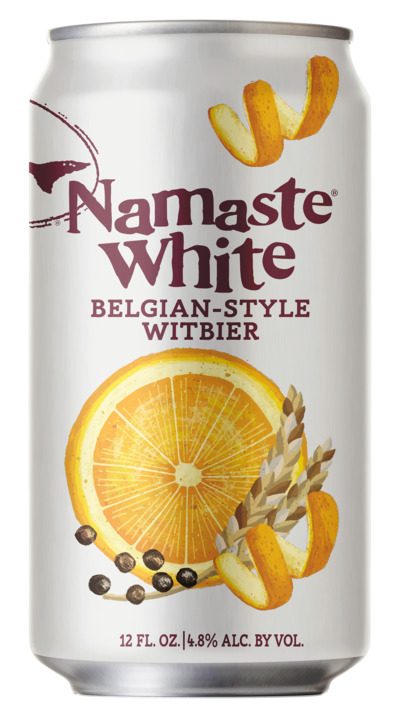 - 90 Minute IPA
A beautifully balanced imperial IPA, you can now find this one in 16 oz. cans as well as 12 oz. bottles!
- Flesh & Blood IPA
This honest to goodness IPA continues to be a hit so it's back in full force for 2018!
- SeaQuench Ale
Deemed the '...world's most thirst-slaying beer" by Men's Health, you know we had to keep this session sour quencher around!
- Namaste White
As one of our fastest growing beers, you'll now find our Belgian-style white ale bursting with karma in both 12 oz. bottles and cans!
- Liquid Truth Serum (joining our year-round offerings mid-2018!)
Brewed using pelletized, powdered, leaf and liquefied hops, Liquid Truth Serum is our latest innovation in the world of hopping with every hop addition happening post-boil!
- Indian Brown
- Palo Santo Marron
- Burton Baton
- Midas Touch
- Lupu Luau IPA
Our juicy, coconut-centric lupulin party is headed for 12 oz. cans in 2018!
- Wood-Aged Bitches Brew
The Bitches (Brew) is back ... this time in 12 oz. bottles and aged on wood!
Off-Centered Art Series
Next up, beers brewed specifically to complement different moments throughout the year. You'll find…
- Romantic Chemistry IPA - February - May
A serious India Pale Ale shacking up and hunkering down with mango, apricot and ginger!


- Dragons & YumYums - April - August
A music collaboration of epic proportions with The Flaming Lips, this lip smackingly tart pale ale is brewed with dragonfruit, yumberry, passionfruit, pear juice and black carrot juice for an explosion of fruit in every sip!
- Punkin Ale - Mid-August - November
A fall classic, Punkin Ale remains steady with an early fall release.
- 75 Minute IPA - November - February 2019
Blend two Dogfish Head favorites, add maple syrup and carbonate the mixture naturally. What do you get? 75 Minute IPA! Returning late 2018, only this time in 12 oz. bottles!
Occasionals
These are some of our most sought-after beers. Everything from ageable ales to collaboration brews. If you don't see one you're looking for, no worries, it'll be back in the rotation before you know it!
- 120 Minute IPA - April - May and September - October
Not once, but twice for the Holy Grail for hopheads in 2018!
- Festina Pêche - May - Mid-September
A sweaty months favorite, this one is releasing just in time to kick off the summer!
- Mixed Media - May - September
With 51% of the fermentables coming from grain and 49% coming from grapes, this is quite literally the closest to wine a beer can legally be!


- Fruit-Full Fort - July - September
An ageable Belgian-style ale fermented with a big ol' bundle of fresh berry juices including boysenberry, blackberry, raspberry and elderberry.
- Pennsylvania Tuxedo - October - November
Our spruce-infused pale ale brewed in collaboration with Woolrich lives on!
- Siracusa Nera - November - December
A roasty Imperial Stout with jammy Syrah wine notes that's stolen our hearts over the past year!
- IPAs for the Holidays - November - December
Our variety pack featuring some of our most beloved IPAs - stay tuned for exact contents!
We're so excited for all that's in store for 2018 and we hope you are too. Start marking those calendars!
Want to print a calendar? We've got you covered ... just follow us here!
If you want to hear more, pop on over to our Facebook Live to watch Sam run through each beer!