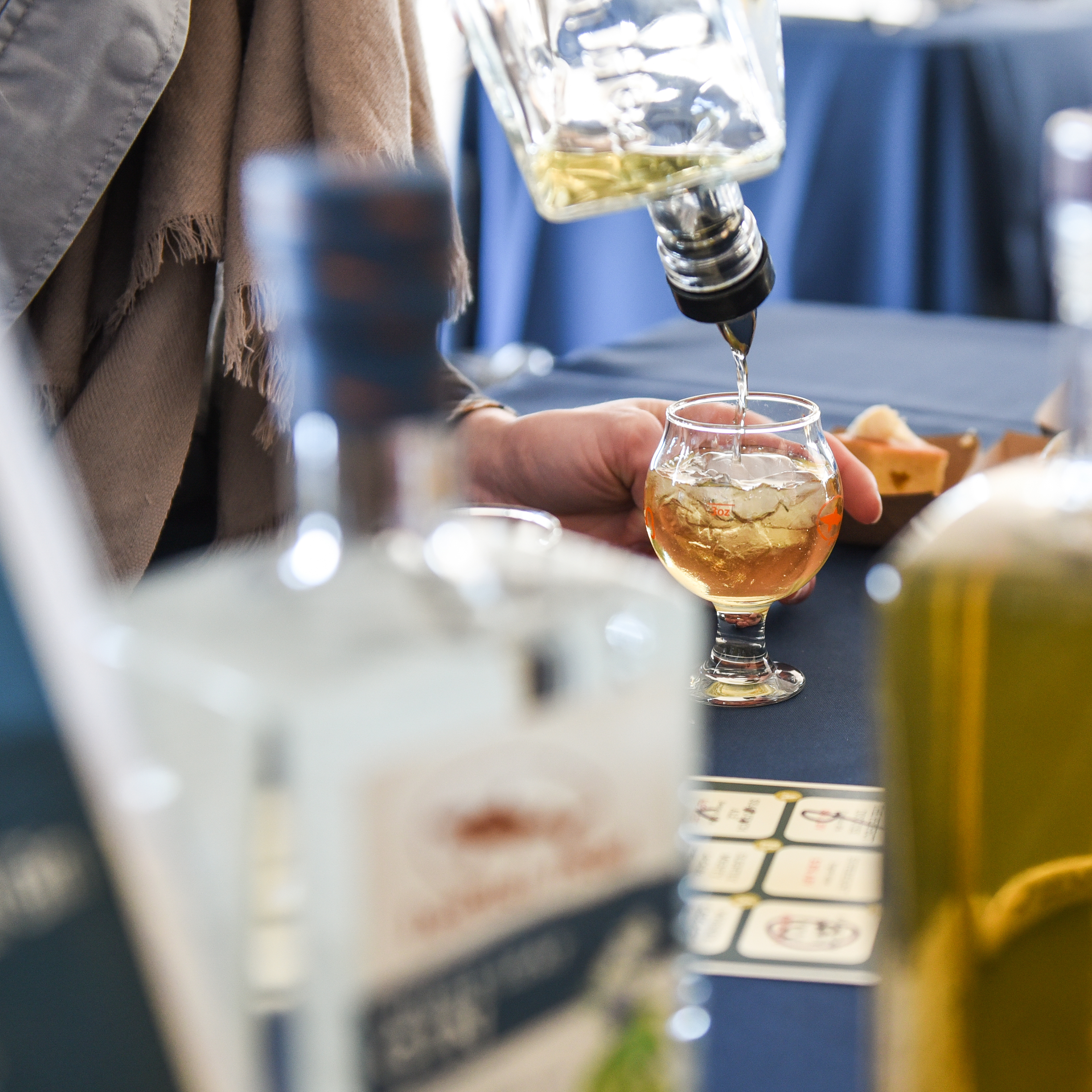 Calling all beer and spirits geeks (and we say that with nothing but love)!! This is your chance to deep-dive into our off-centered world with some of our expert co-workers. From sours to whiskey, this is your chance to walk away with some newfound Dogfish Head knowledge.
VIP Sessions (available only for VIP & Super VIP ticket holders)
3:00 - 3:30 p.m.
Let's Get Wild!
Location: Bay 7 (enter through side of brewery)
Led by: Brewmaster Mark Safarik
Within the depths of our production facility lies our wild and funky playground where brewers create the bracingly sour beers in our 'Wooden ... it be nice!' wild ale program. Join us amongst the barrels as we de-mystify the techniques used to concoct these complex ales and discuss the details of a multi-year blending tradition known as the 'Solera' method. Guests will enjoy a sneak peek of a future 2020 'Wooden ... it be nice!' release - 'Solera No. 1' ... the first of its kind!
4:00 - 4:30 p.m.
Dogfish Head Distilling Co. R&D Tasting
Location: Bay 7 (enter through side of brewery)
Led by: Distillery Manager James Montero
It was a chilly day in Feb. 2017 when the distilling team found themselves with some idle time, so they decided to pull some Beer for Breakfast and Palo Santo Marron from the brewery, distill it, then age it. Beer for Breakfast was harvested and we collaborated with our friends at Rise Up Coffee Roasters to create 'Booze for Breakfast.' Our Palo Santo was distilled and aged in three distinct used barrel profiles: port, brandy and bourbon barrels. Join us for an afternoon of R&D tasting and stories as we taste these unique, unleased Palo Santo whiskeys, as well as Booze for Breakfast!