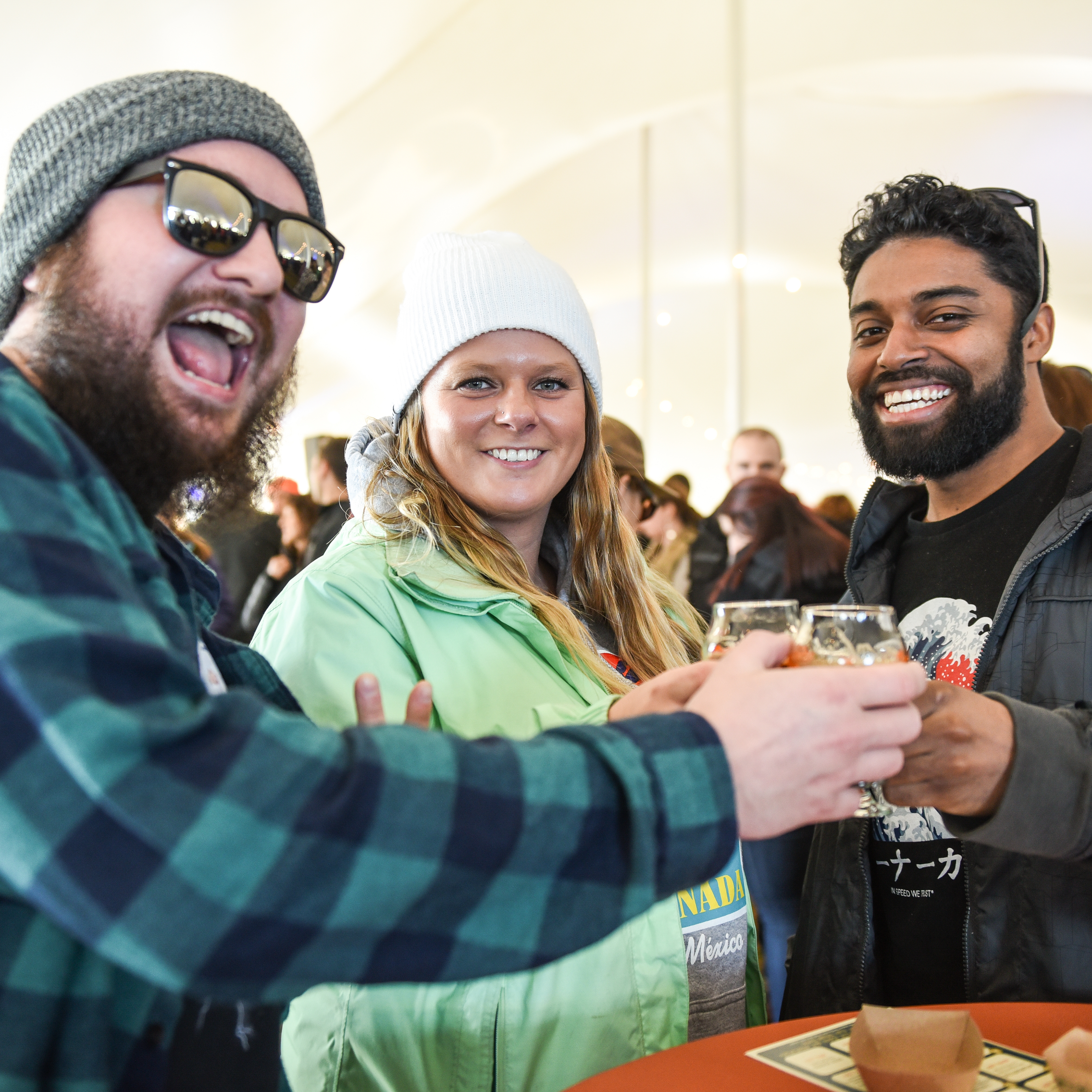 Weekend of Compelling Ales & Spirits Canceled
Due to growing concerns surrounding COVID-19, we've made the difficult decision to cancel our upcoming Weekend of Compelling Ales & Spirits. The health and safety of our visitors, co-workers and community is our top priority. As one of our favorite weekends of the year, please know that we're working as hard as we can to find a future date when we can welcome off-centered fans to coastal Delaware.
If you've already purchased your ticket, all General Admission, VIP and INN ticketholders will receive a refund from Ticketleap for the full purchase price. Please give us 24 hours to issue your refund and expect to see it hit your account within 2-3 business days.
We apologize for any inconvenience this may cause in your travel plans. We wish we could celebrate with you, and we appreciate your understanding and willingness to work with us through this process.
In addition to canceling the Weekend of Compelling Ales & Spirits, we have decided to close our offices, tour centers and tap rooms for a week, starting Friday, March 13 out of an abundance of caution. We are continuing to stay very close to the guidelines provided by local, state and federal organizations to ensure the safety and comfort of all. Please keep an eye on our website and social media channels for any further updates.
If you have any issues with your refund or have any other questions, please don't hesitate to reach out to info@dogfish.com or 302-684-1000, Monday - Friday, 8:30 a.m. to 5 p.m. If you're trying to reach us outside of those hours, we'll get back to you ASAP.
---
Good news, craft beer fans. The Weekend of Compelling Ales & Whatnot is back ... only this time it's sporting a slightly more 'spirited' name. It's now the Weekend of Compelling Ales & Spirts (#WOCAAS) and you better believe it's STILL straight up compelling! This year we're comin' atcha with a slew of new beers and VIP offerings, so get ready for a jam-packed weekend of off-centered libations and luscious food! 
With the main event happening at our Milton brewery on March 21, 2020, you'll find those obscurities and rarities you've come to know and love, as well as a boatload of more goodies ... including two new VIP sessions to get your #beergeekery on! From World Wide Stout aged in Utopias Barrels (yes, seriously) to Beer for Breakfast: Farmer's Platter, this might just be our most compelling year yet.
Not only will your palate explore a myriad of concoctions, you'll have the chance to taste your way through the Weekend of Compelling Ales & Spirits with beer-centric inspired food pairings prepared by our talented culinary team at Dogfish Head Brewings & Eats. Want a look at our brewery and distillery operations? You got it! We'll be offering tours throughout the day, with Dogfish Head co-workers on hand and ready to hang out with you!
When: March 21, 2020 from 3:00 - 7:00 p.m. (VIP ticket holders gain access at 2 p.m.)
Where: Dogfish Head Craft Brewery
We're selling 600 General Admission / Designated Driver tickets, 100 VIP tickets, and 16 Super VIP packages. It is first-come first-served, so act fast!