Analog-A-Go-Go returns to Milton this November
Monday, July 24, 2017
---
Just so you know-know, Analog is a go-go! That's right, our 7th annual celebration of craft weekend will kick off on Friday, November 3 at our Rehoboth brewpub, and continue at both our brewpub and brewery on November 4-5. A festival of all-things analog is returning home to Milton this fall where fans can enjoy special cask beers, craft cocktails, a plethora of vinyl vendors, food trucks, the fan-favorite artisanal marketplace and live music on our new world class brewpub stage.
"Analog-A-Go-Go is one of my favorite annual events at Dogfish for sure," says Dogfish Head founder & CEO Sam Calagione. "It's about more than just super fresh and rustic cask-conditioned beer - it's about the passionate and creative group of people who join us each year to make this event so fun and compelling. Like everyone who attends I love browsing the unique artisan market cask-beer-in-hand, listening to DJs spinning while crate-digging vinyl with new and old friends, all in addition to the diversity of live music and beers that we've curated for fans to enjoy at our brewery and pub in Rehoboth," says Sam. "We're looking forward to celebrating our seventh year of Analog-A-Go-Go back in coastal Delaware with beer fans from around the area."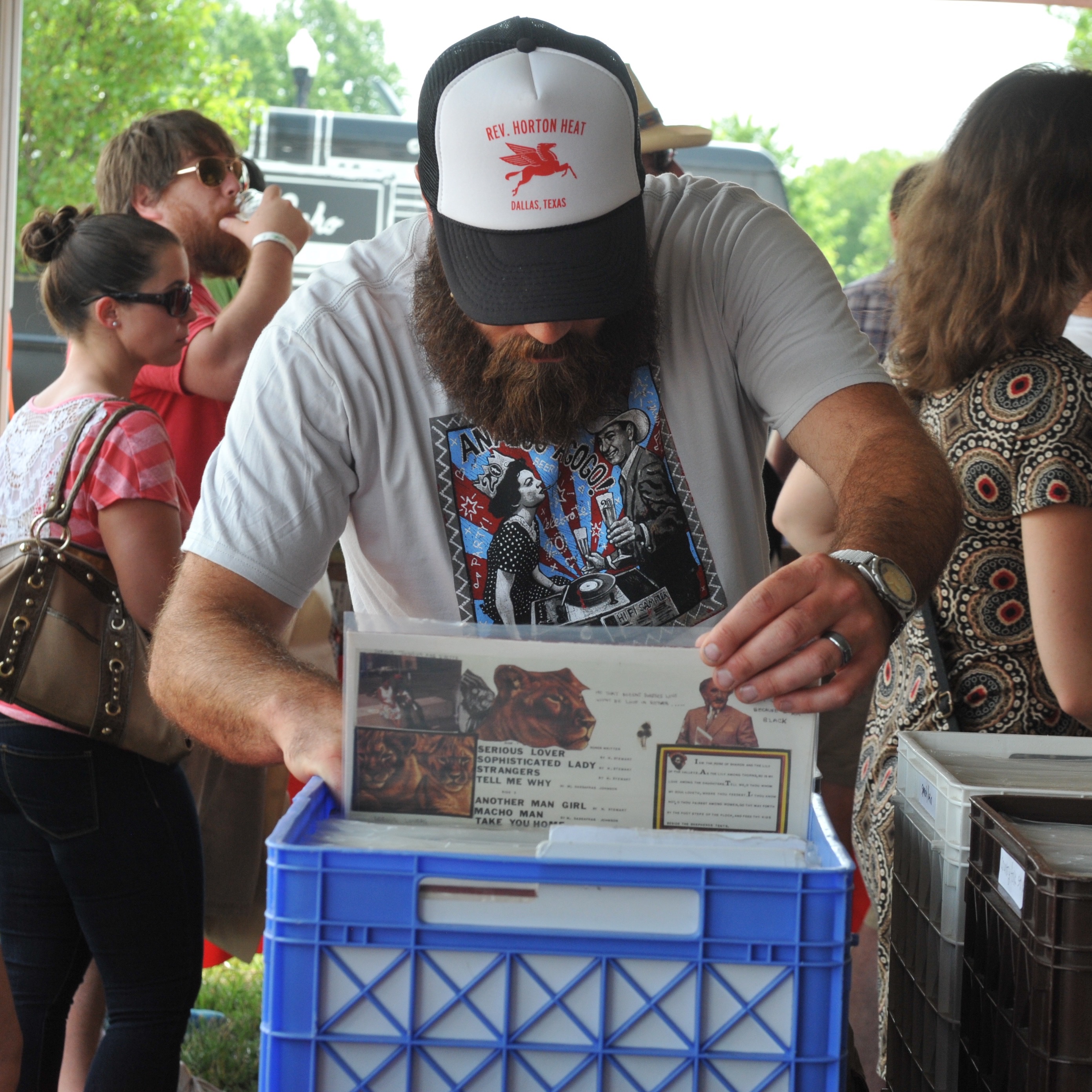 Tickets for Analog-A-Go-Go on Saturday, November 4, are available at www.dogfish.com/analog-a-go-go beginning Monday, July 24. General admission tickets are $20 and include: tasting glass, sampling of 8 selections including 7 cask beers and 1 distillery option, access to artisanal marketplace and Steampunk Treehouse and brewery tours. Non-beer sampling tickets are available for $10 including: beach beer drinks, artisanal marketplace access and Steampunk Treehouse and brewery tours.

Events for the weekend include:
Friday, November 3
Dogfish founder & CEO Sam Calagione will be kicking off Analog weekend with a special Fireside Chat at the Dogfish Inn. Alongside Dogfish brewer Bryan Selders, we'll be chatting all-thing Analog - beer, music, art and anything else you can think of! Join us at 6 p.m.!
*no tickets necessary
The Analog-A-Go-Go party continues at 10pm at Brewings & Eats with The Legendary Shack Shakers taking the stage. Originally formed in the mid-1990s, this southern gothic band draws inspiration from rockabilly, rock and roll, country, and even a little punk rock. To match the energetic tunes and theatrical stage presence, vocalist J.D. Wilkes puts on a show that earned him the title of Nashville's Best Frontman by the Music City's entertainment magazine "Scene", and has also been compared to Iggy Pop and David Byrne. Over the years, the band has toured with The Reverend Horton Heat, featured the former Dead Kennedys Jello Biarfra on a song, and opened for Robert Plant (a huge fan of the Legendary Shack Shakers). If that doesn't impress you, we don't know what will. We'll also be premiering a special beer collaboration we did with our friends from RaR Brewing in Salisbury, MD.
*this show is free.
Saturday, November 4
Analog-A-Go-Go goes down on Saturday from 11am to 4pm at our Milton brewery! This day-long, indie-craft beer, music experience will feature tastings including rare cask beers and distillery samples with special tours of the Steampunk Treehouse and brewery.
Folks can also partake in a record swap while listening to DJ @jimshreds spinning vinyl and then stroll around the outdoor marketplace where special handcrafted treasures and unique finds are available for purchase. This off-centered bazaar will feature 20 independent merchants selling vintage goods, art, crafts, apparel, jewelry, barware, music accessories, and vinyl collectors with new and rare LPs. Marq Spusta, the California based artist known for his distinct illustrative style and longtime friend of Dogfish, will be creating original art onsite.
Did someone say rare cask beer selections? Saluting all-things cask, our brewers have concocted an over-the-top lineup of delicious, twisted selections for attendees to enjoy including Orange Creamsicle IPA – a beer made from Flesh & Blood IPA, vanilla and milk sugar, Night in the Woods - a S'mores-inspired stout originating from the R&D brewery, a super-special Whiskey Barrel-Aged Palo Santo Maron, and more. A special guest brewer, RaR Brewing, will be at the event pouring tastings of a special cask collaboration. These one-of-a-kind cask-conditioned beers can only be enjoyed at Analog-A-Go-Go, folks. If you're getting hungry, saunter over to one of four food trucks including our own Bunyan's Lunchbox, Mojo Loco, Sweet Josephine's and Scission Coffee. A wide variety of off-centered draft beer will be also available for purchase throughout the festival.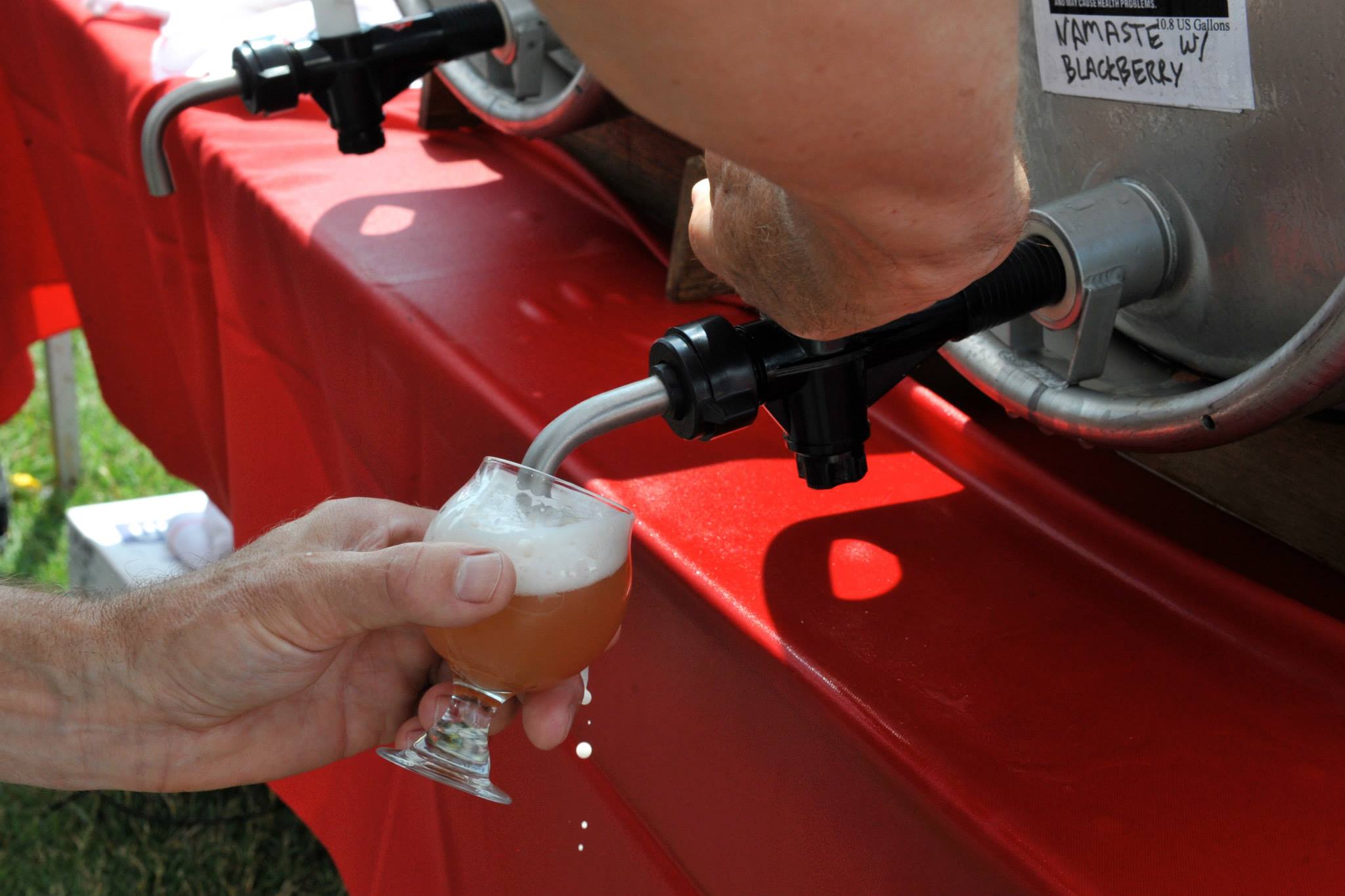 After the Analog festivities wrap up, head to Brewings and Eats in Rehoboth to check out the sounds of Waxahatchee starting at 10pm. Katie Crutchfield is no stranger to the DIY music scene. Having written music since her time as a young teenager, and then crafting the punk outfit P.S. Eliot with her twin sister Allison, along with various solo projects, Katie has been quite busy. After the disbandment of P.S. Eliot in 2011, Crutchfield started Waxahatchee. What started as a solo project incepted in her room at her parent's Alabama home, has since garnered loads of attention from a myriad of musical outlets like NPR, Pitchfork, and Dusted Magazine. Confirming the rumors of the new album's greatness, Waxahatchee lives up to the hype and is one not to miss.
*this show is free.
Sunday, November 5
Not ready for the weekend to be over yet? Head to our Rehoboth brewpub on Sunday, November 5 for a delicious Analog-A-Go-Go themed brunch with a special DJ spinning vinyl from 10am to 2pm.
Want to make a weekend out of all this goodness?
Book an Analog-A-Go-Go 2-day package at the Dogfish Inn! Located on the canal in Lewes, the inn can easily serve as your base camp for the weekend of celebrating all-things craft. The package include 2 tickets to the Saturday event at the brewery, shuttle service from the Dogfish Inn to the brewpub in Rehoboth and the Milton brewery, a Friday night music-themed Fireside Chat with Sam and Dogfish brewer Bryan Selders and 2 Uber vouchers to use as you like! Give us a call today at 302-644-8292 to book your stay!