Whiskey Weekend at the Dogfish Inn
Thursday, March 02, 2017
---
It's been a whole year since we opened the doors to Chesapeake & Maine ... can you believe it?!
On Friday, March 10, we're celebrating with an exquisite three-course menu paired with our new - and experimental - single malt whiskies! The whiskey is made in-house, completely from scratch, just like our vodka, gin and other spirits. Still in production and maturation, this is your chance to be the first to taste these hand-selected whiskies, ahead of the official release!
Each course will commence with a tasting neat, followed by a chef-inspired dish paired with a whiskey cocktail. Graham Hamblett, Head Distiller, will be on hand, visiting tables and explaining the nuances between each whiskey.
Along with the dinner, the Dogfish Inn is getting in on the fun too! Book a Friday (3/10) and Saturday (3/11) night stay with us at the inn, and you'll receive two (yes TWO) complementary Whiskey Dinners!
It's the perfect time of year to come visit coastal Delaware, and what better reason than for a Whiskey Weekend!
To book your stay, please call one of our INNmates at 302-644-8292. Special rate is $179 per night and you must book two nights to get the free dinner passes.
Whiskies will include unaged and barrel-aged versions of: Dogfish Head Single Malt, made with a grain bill of 100% pale malt, resulting in a whiskey with subtle honey almond sweetness, and mild dark fruit undertones, and Dogfish Head 4 Grain Single Malt, made with a combination of pale, Applewood smoked, kiln coffee and crystal malts, resulting in a whiskey of dark roasted grain, complimented by dried fruit with a slight undertones of coffee & smoke.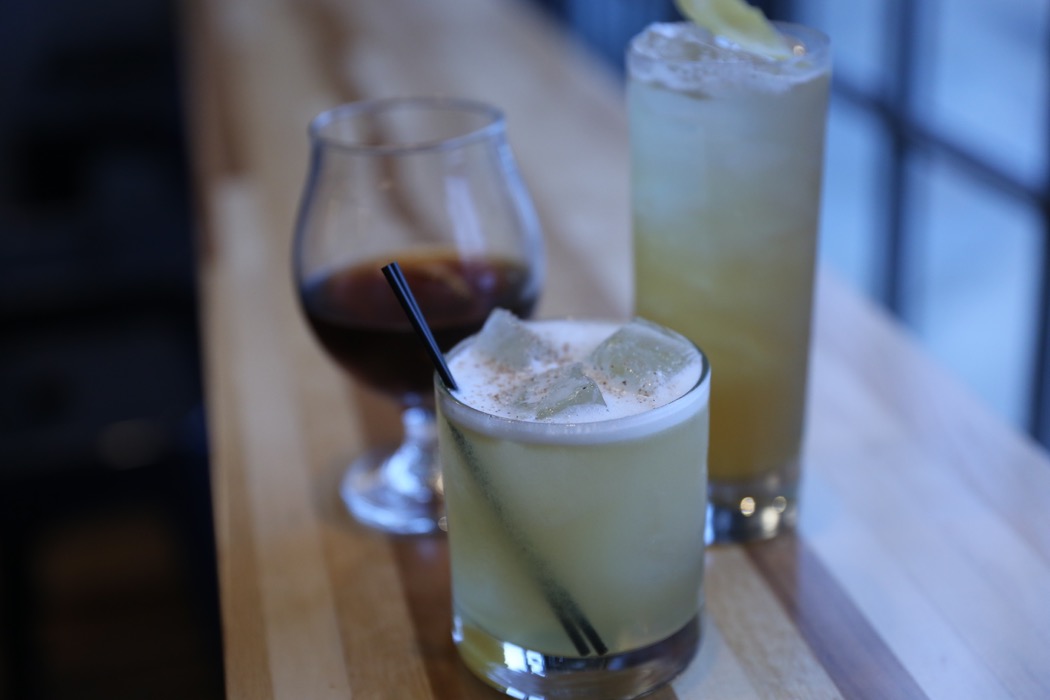 The menu will include...
Wet your Whistle
Start with a sample of unaged versions of our Single Malt Whiskey & 4 Grain Whiskey side by side.
First Course
Mixed Green Salad
Feuille de Brick, Sweet Pickled Vegetables and Charred Wood vinaigrette paired with a Single Malt Apple-Tarragon-Wildflower and Honey-Fennel Shrub
Second Course, a Choice between:
Potato Wrapped Rock Fish with Creamed Leeks
Charred pearl onions, oyster mushrooms, and red wine foam, paired with a whiskey sour cocktail made from unaged 4 Grain Single Malt & Meyer Lemon-Thyme Sour Mix
Whiskey Lacquered Beef Short Rib
With Brown Butter Mushroom Spatzel, Roasted Root Vegetables and Natural Jus paired with a cocktail made from our Oak aged 4 Grain Single Malt, Miles Madeira 10 Year, and Beach Beer Bitters
Dessert Course
Coconut Banana Pudding
With Meringue, Nilla Wafer and Coconut Gel paired with a cocktail made from our Rum Barrel Aged 4 Grain Single Malt, Amaro, Maple and Black Walnut Bitters.