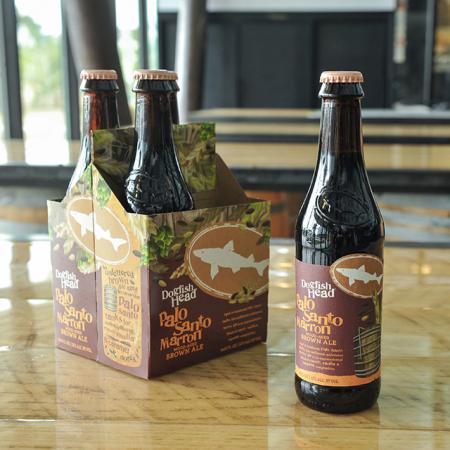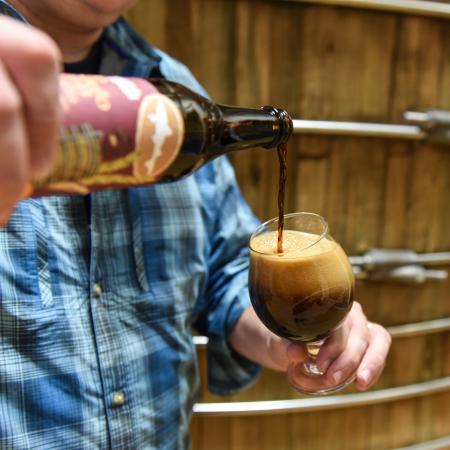 Palo Santo Marron
An unfiltered, unfettered, unprecedented brown ale aged on Palo Santo wood
An unfiltered, unfettered, unprecedented brown ale aged in handmade wooden brewing vessels. The caramel and vanilla complexity unique to this beer comes from the exotic Paraguayan Palo Santo wood from which these tanks were crafted. Palo Santo means "holy tree," and its wood has been used in South American wine-making communities.
This highly roasty and malty brown ale clocks in at 12% ABV. A huge hit at our Rehoboth Beach brewpub when first released in November 2006, Palo went into full production at the end of 2007.
At 10,000 gallons, our two Palo tanks are the largest wooden brewing vessels built in America since before Prohibition (and we have three same-sized oak tanks right next to them).
---
Enjoy
---
---
Steak, chorizo sausage, cajun cuisine
---
Experience
---
Roasted malts and spicy notes of Palo Santo wood
---
Roasted sweet malt with mild bitterness and caramel notes
---
Medium body with lingering bitterness and a slightly dry finish
---