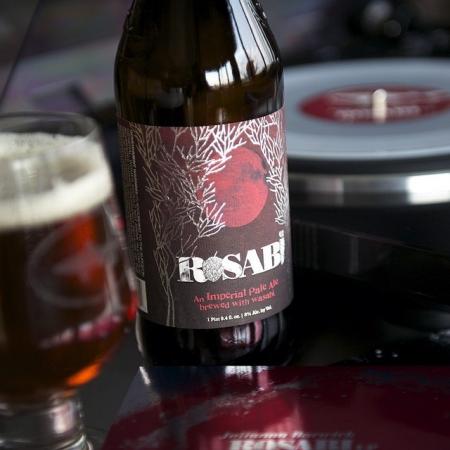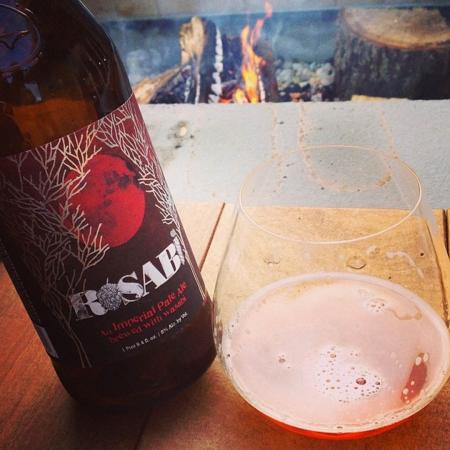 Rosabi
The vivid rose hue of this imperial Pale Ale comes from a combination of Munich and Caramel malts and a touch of red rice from Louisiana, birthplace of musician and collaborator Julianna Barwick (read all about that collaboration here!).
Julianna, who builds ecstatic choirs by looping and layering her voice, helped choose the ingredients for Rosabi and visited coastal Delaware to brew a test batch.
Citrusy Simcoe and Centennial feed Julianna's love of hops, and the star of the show is her go-to ingredient: wasabi. What's hoppy? … Wasabi. The Japanese root adds bittering and herbal notes similar to hops, with its subtle heat creeping in after the kick of carbonation.
We currently send Festina Peche (in season) to our wholesale partners in the following states:
AZ, CA, CO, CT, DC, DE, FL, GA, IL, KY, MA, MD, ME, MI, NC, NH, NJ, NV, NY, OH, OR, PA, RI, SC, TN, TX, VA, VT, WA, WI
To find where our wholesalers have delivered this beer in the past 60 days, check out the Fish Finder (you can search by beer and by zip). As a reminder, it is always best to call and confirm a retailer still has the beer before making any treks!
- See more at: http://www.dogfish.com/brews-spirits/the-brews/seasonal-brews/festina-peche.htm#sthash.qQS7ZZS4.dpuf
---
Specs
---
---
---
Style
Imperial India Pale Ale
---
Enjoy
---
Grilled pork chops, tikka masala, white pizza, summer strawberry salad with yogurt dressing, sharp aged cheddar, buttermilk blue.
---