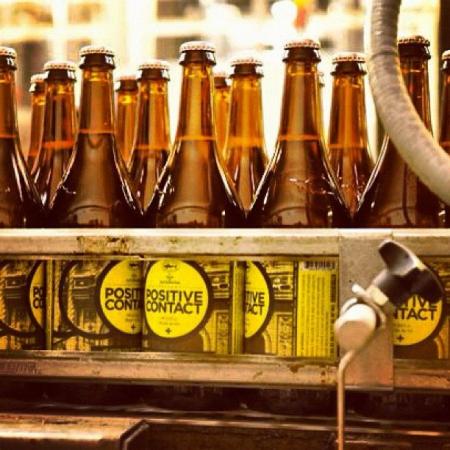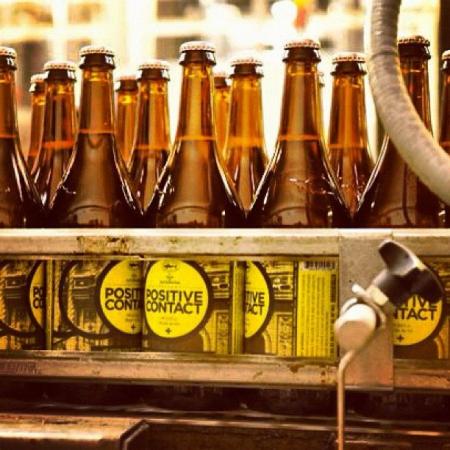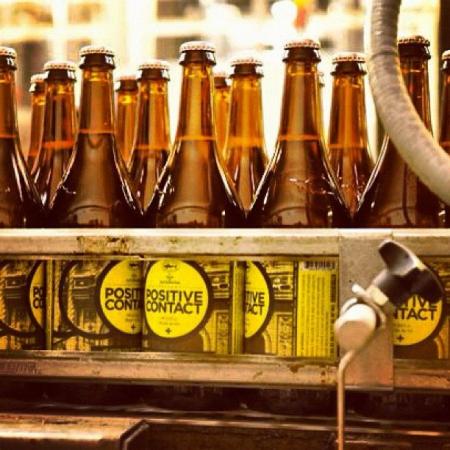 Positive Contact
A positive combination of Fuji cider, slow-roasted farro, a bit of cayenne and fresh cilantro.
This beer part of our Music Series of beers... this one is an amalgamation of hip-hop, beer, cider and a DIY culinary experience! Sam and Dan the Automator of Deltron 3030 teamed up to create Positive Contact, based on Dan's favorite ingredients and Dogfish Head's innovative brewing practices.
Named after a key track on the first album, Positive Contact is a 9% ABV hybrid of beer and cider brewed with Fuji apples, roasted farro, a handful of cayenne peppers and a late dose of fresh cilantro. This sweet-and-sour Belgian-ish brew is a light straw color with fruity, cider-like notes. The cayenne and alcohol give it a warming finish.
For the inaugural release (2012), the beer was packaged in a dynamic box set of six 750-ml champagne bottles, with a 10-inch vinyl EP of four new Deltron 3030 remixes created exclusively for this project, and a list of Deltron 3030-inspired recipes from a small group of renowned chefs. Subsequent releases did not include the vinyl or recipes.
---
Enjoy
The best food pairings are those included with the vinyl. But you can also try a summer salad of blueberries, strawberries, goat cheese, spiced nuts, and lettuces. BBQ chicken, ribs, grilled corn, grilled eggplant, strawberry shortcake.
---
Experience
---
Clove, apple cider, pears and spices
---
Cider, cloves, cilantro and spices
---
---