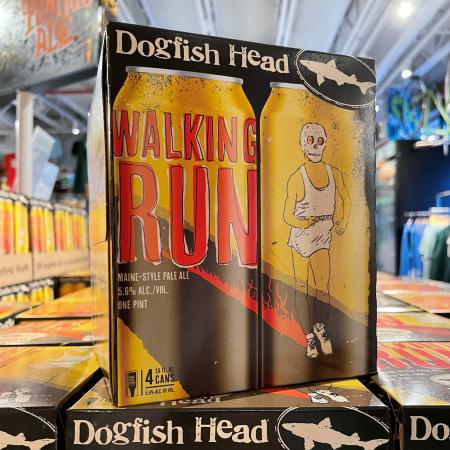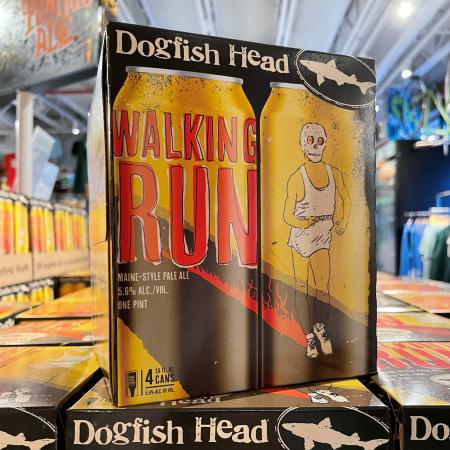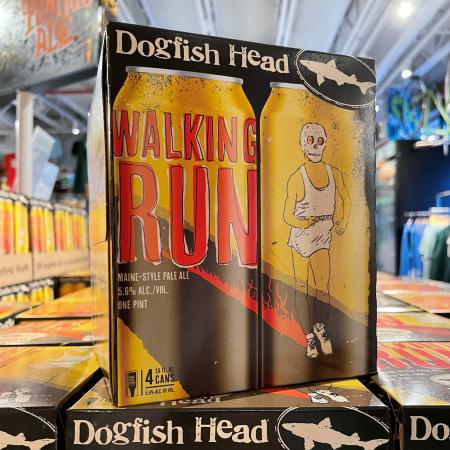 Walking Run
A hazy, hoppy Maine-style Pale Ale
Is it a walk? Is it a run? It's a little bit of both, and it's the latest and greatest 80s trend we're bringing back in full force.
Born from a marriage of deep-rooted tradition with forward focused modernity, Walking Run is a present-day New England-style IPA that's been heavily influenced by traditional English-style beers. The result is an 'English-inspired Maine-style Pale Ale' that's tropical on the nose with big notes of mango, guava, toasty malt and all the fruity esters you could dream of.
At 5.5% ABV, Walking Run is brewed with English pale ale malt, wheat malt, and flaked oats. As smooth as the fanny pack that holds all your necessities and as rowdy as the hair metal you find yourself jamming to, Walking Run is best enjoyed at your own pace!
*Walking Run was orginially releasted at Dogfish Head Brewings & Eats in downtown Rehoboth Beach. It was such a hit with our guests, we decided to bring it to the masses throughout the mid-Atlantic region.
---
Experience
Hazy yellow with white foarm
---
Tropical, mango, guava, peach, candied orange rind
---
Citrus, toasty malt, fruity
---
Soft medium body with a smooth dry finish
---