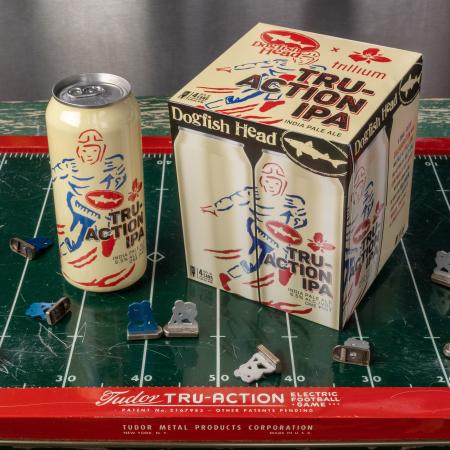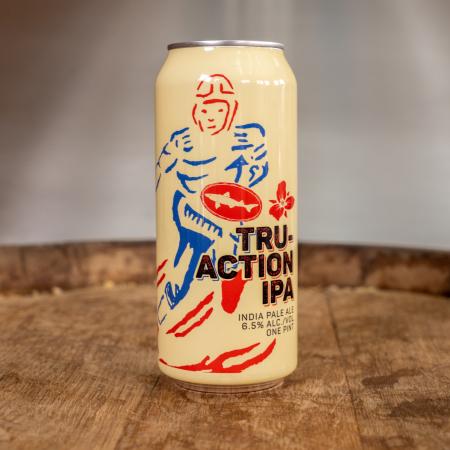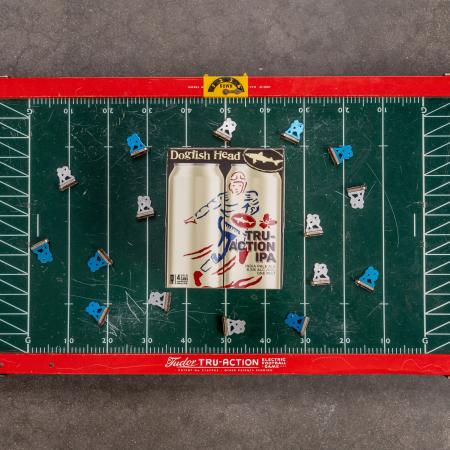 Tru-Action IPA
Continually dry-hopped hazy IPA
Brewed in collaboration with our pals at Trillium Brewing, Tru-Action IPA is a modern IPA brewed with malted wheat for a pillowy soft body and malted rye for a subtly spicy flavor. It is then continually dry-hopped with an iconic blend of Pacific Northwest hop varieties for maximum juiciness, complemented by aromas of mango, pineapple and candied citrus.
Over the years, we've bonded with our friends at Trillium over our collective efforts to "move the goalposts" in the craft beer industry through innovation in the IPA, sour beer and culinary spaces. Tru-Action IPA continues carries gameplan forward, highlighting one of the aspects for which we're both best known – for Trillium, juicy, hazy IPAs, and for Dogfish Head, the process of continual hopping – to create one thoughtfully adventurous, deliciously hop-centric hazy.
Tru-Action IPA is available throughout the northeast and mid-Atlantic regions only.
Originally released Nov. 5, 2021 as a brewpub exclusive in Rehoboth.
Dogfish Head Tru Action I
---
Experience
Hazy golden with fluffy, white foam
---
Juicy, Citrus, Tropical, Mango, Passionfruit, Pineapple, Bready Malt, Fruity
---
Juicy, Citrus, Tropical, Mango, Passionfruit, Pineapple, Bready Malt, Fruity
---
Pillowy soft, medium light body with a clean, memorable finish
---