Robot Anarchy
Hazy IPA
The hop bots saga continues with Robot Anarchy! Not to be outdone by Robot Mutiny, Robot Anarchy achieves its hoppy flavors from a little unusual hopping methods. We put hops in the mash as well as the kettle pre-boil. We also knocked out this beer on brew day into a fermenter tank full of hops!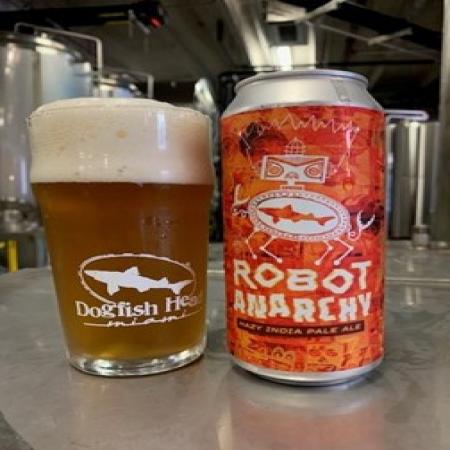 ---
Enjoy
Mango Peach Empanada with Robot Anarchy Glaze.
---
Experience
---
Lemon, pine forest, persimmon, mango
---
Tangerine rind, pine, mint, apricot
---
Medium body with long lasting pleasant bitterness.
---