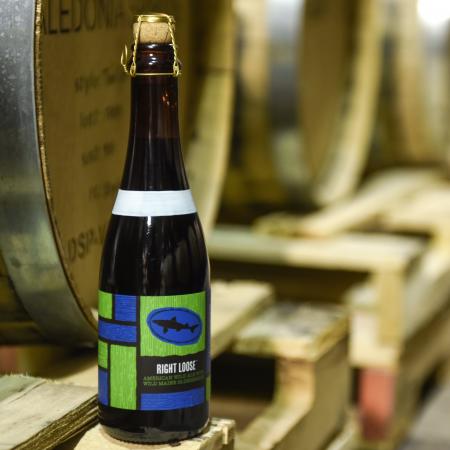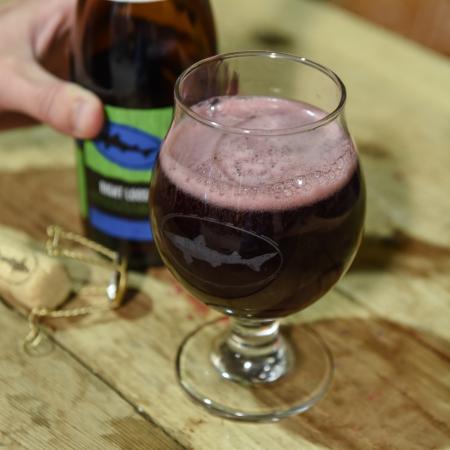 Right Loose
American wild ale with wild Maine blueberries
A blend of a dark and blonde base beer that's been fermented with Brettanomyces and Lactobacillus, Right Loose is the next in our 'Wooden ... it be nice!' lineup! The American wile ale was aged for 12 months in used red and white wine barrels, before we finished it off with heaps of wild Maine low-bush blueberries to give it a deep garnet color with flavors of jammy red wine, dark fruits, oak and plum.
Clocking in at 7.2% ABV, Right Loose was bottle-conditioned for a bright and effervescent carbonation. Hand-bottled – cork and cage style – and hand-painted with a special stripe signifying its uniquely-crafted touch, there's 7,500 (375ml) bottles available for purchase at our Milton Tasting Room & Kitchen beginning Aug. 31 at 11 a.m., with a limited quanity shipping out to market. Be sure to check the Fish Finder to see if it's available in your neck of the woods.
---
Specs
---
Release:
Wooden ... it be nice!
---
---
---
Experience
---
Blueberries, Zinfandel grapes
---
Jammy red wine, dark fruits, oak, plums
---
---