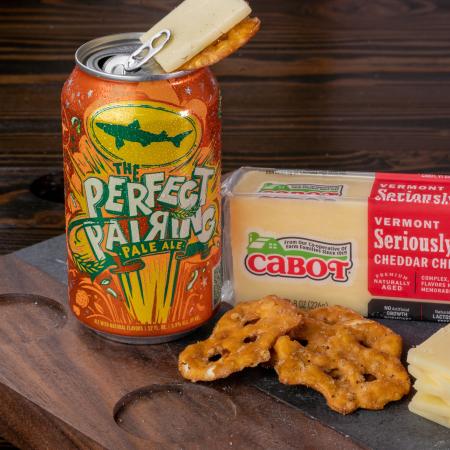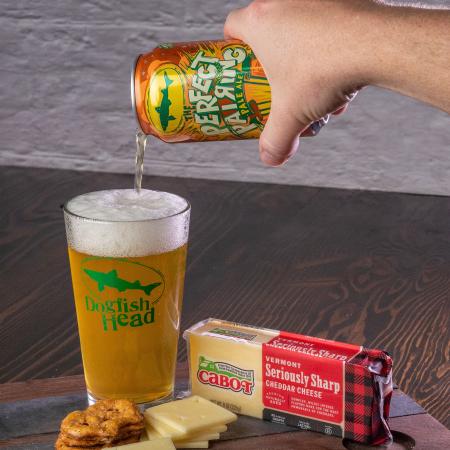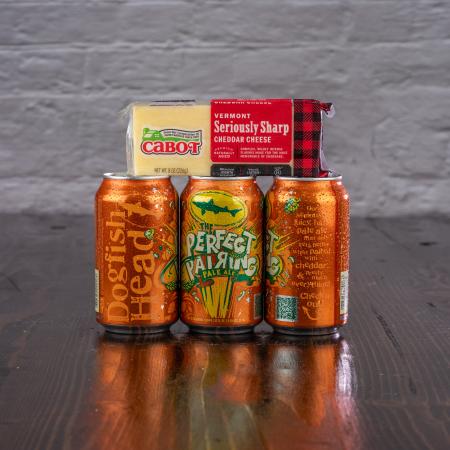 The Perfect Pairing
A hazy pale ale scientifically engineered to pair perfectly with cheddar cheese
Life is better with cheddar … which is why we've teamed up with our pals at Cabot Creamery in Vermont to create THE perfect beer for pairing with sharp cheddar.
Developed from a sensory perspective alongside the Cabot team, The Perfect Paring is a hazy pale ale that's unfiltered, hop-forward, and citrusy in the most perfect way.
Speaking of way … or should we say WHEY … The Perfect Pairing has a beautiful hazy golden hue thanks to cultures and upcycled whey – a bi-product of the cheese making process – from our friends at Cabot. These additions help adjust the pH of the wort prior to fermentation, making for a cleaner hop bitterness that enhances the juiciness of the hops. Pretty science-y, huh?
After countless rounds of beer and cheese tastings – it was a tough job, but someone had to do it – we unlocked the perfect cheese pairing for The Perfect Pairing … sharp cheddar. The saltiness of the cheddar accentuates the citrusy-tropical flavors of the beer, while the bitterness of the hops cut the creaminess of the cheese.
It ain't easy being cheesy, but it sure is fun … and delicious!
*The Perfect Pairing is an Off-Centered Party Pack exclusive.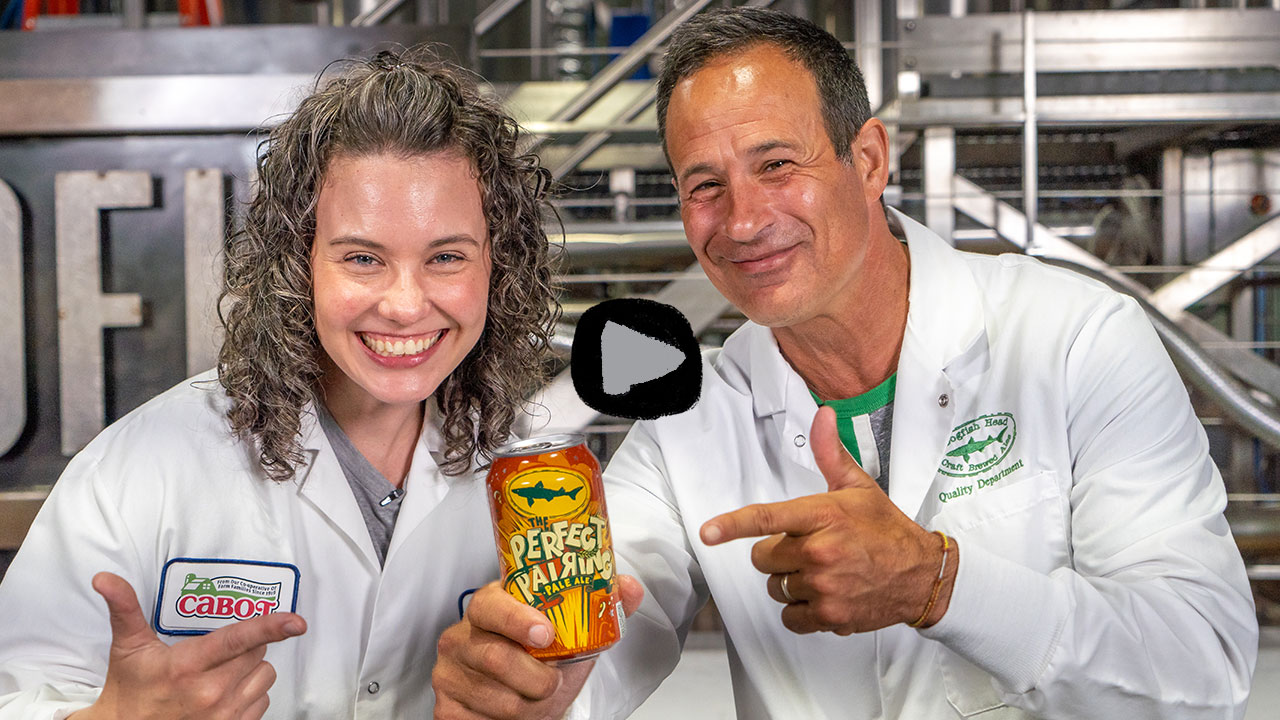 ---
Experience
---
Orange, pineapple, mango, lemon peel
---
Citrus, pineapple, white grapefruit, crackery malt, creamsicle
---
---