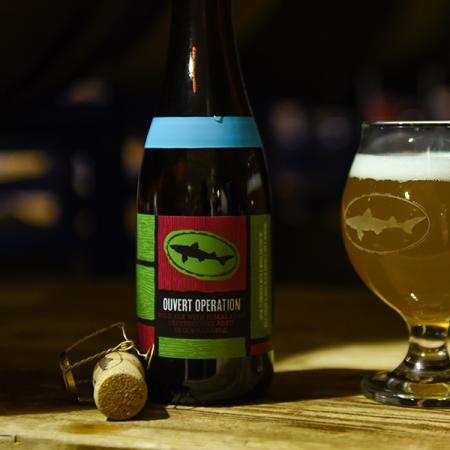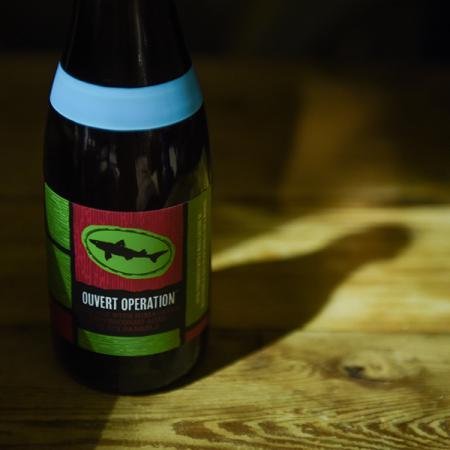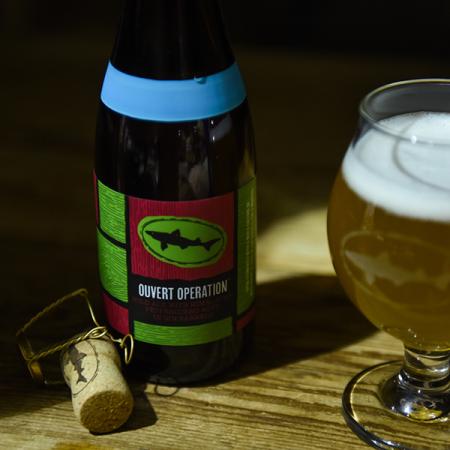 Ouvert Operation
Wild ale with Himalayan Peppercorns aged in Gin barrels.
In the recesses of our brewery lies a space where we cultivate our "Wooden...it be nice!" series; a brewer's playground for experimenting with wild yeasts, barrel aging & infusion of culinary ingredients.
The fifth beer out of our 'Wooden … it be nice!' wild beer program, Ouvert Operation was brewed as a blonde ale with Himalayan peppercorns & open-fermented with a Saison yeast and aged in used Gin Barrels with Brettanomyces Drei & Brettanomyces Claussenii for 6 months.
Bottle conditioned & hand-bottled – cork and cage style – and painted with a special stripe signifying its uniquely-crafted touch, Ouvert Operation clocks in at 7.4% ABV. A great beer for aging or enjoying now.
Available in our Milton Tasting Room & Kitchen starting on Saturday, May 25th , we've only got 5,000 (375ml) bottles of this limited-edition brew up for grabs!
---
Experience
---
Gin botanicals, grapefruit
---
Juniper, peppercorns, blood orange & grapefruit peel
---
---