No Ice, Bro!
Hazy Imperial Pale Lager
Hazy IPL you ask? At 6.9% ABV and 42.0 IBUs… Yes! We brewed this beer using loads of malted wheat and oats and then fermented with a new Lager yeast that layers tropical notes to compliment the Cascade, Citra, Bru-1 and Galaxy Hops. We Cranked up the Juice-factor on this Crispy Hazy Boi. The Tropical explosion In your face will lead you Into this fun, fruity and refreshingly crispy beer.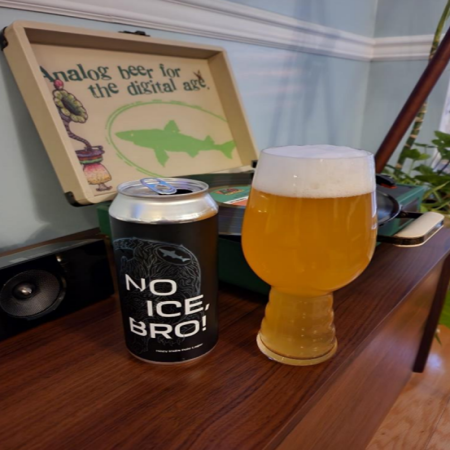 ---
Enjoy
This beer will contrast and balance fried pickles or the richness of a lobster roll or dignity of movement pizza.
---
Experience
---
Notes of tropical fruit, guava, and passionfruit
---
Juicy fruit notes, oat smoothness and a touch of hop bitterness
---
Medium body with a clean, crisp finish.
---