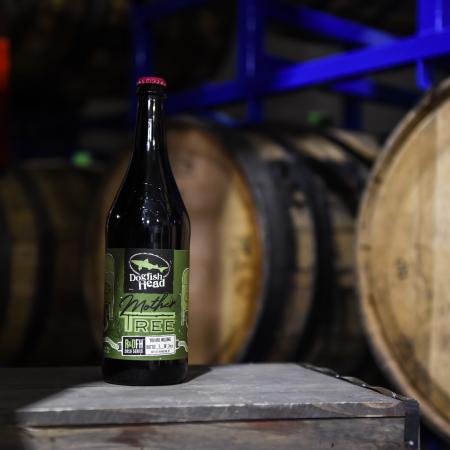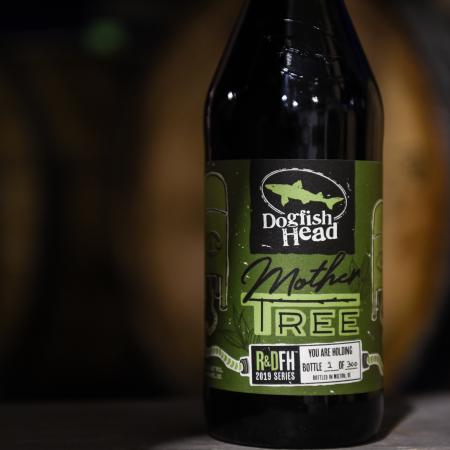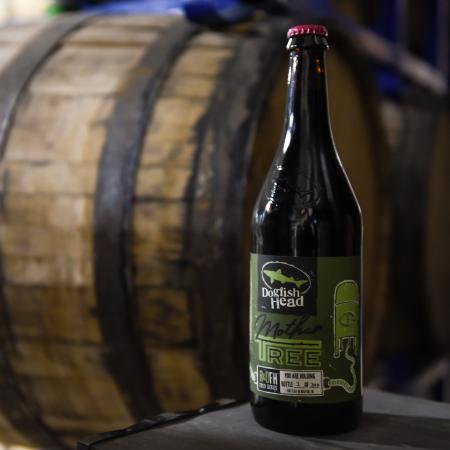 Mother Tree
Calling all fans of tree-mendously delicious Barleywines, you're in for a delicous 'tree-t!'
Clocking in at 11% ABV, Mother Tree is a bold, flavorful Barleywine-style ale that's been aged for 7 months in bourbon barrels. Mother Tree is a liquid-form celebration of the biggest and oldest trees in the forest - the Mother Tree - which use an underground network of organisms that communicate with the saplings around them to move water and nutrients to the daughter trees.
With a 'wood-wide web' concept in mind, our team of brewers came up with the idea of this barrel-aged American-style Barleywine by using elements from a variety of trees including: oak aging with cubes from American White Oak trees, maple syrup from Sugar Maple trees, elderberry from the Elder Tree, cinnamon tree leaves from Zanzibar Cinnamon Verum trees and black walnuts from American Black Walnut trees. It uses all parts of the tree - the wood, the leaves, the sap, the seeds and the fruit - resulting in the ultimate 'Mother Tree.'
As the first 750 mL bottle release in 2019, there's a limited number of bottles available only at our Milton Tasting Room & Kitchen beginning Jan. 19. When they're gone, they're gone!
---