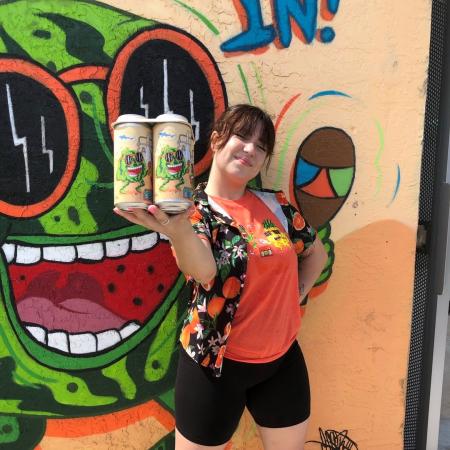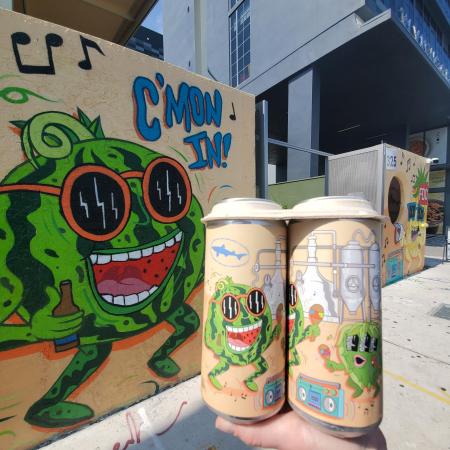 Melon-Choly
tArt Series
It's time to turn that frown upside down … the second release in our tArt Series arrives this Friday, Jul. 30! Introducing (paintbrush drum roll please) … Melon-Choly! A brewery exclusive, this sour is sure to cheer you up during these dog days of summer, made using Florida musk melon and watermelon, with an addition of lactose and vanilla bean, it's a little sweet and a little sour. Clocking in at 4.8%.
You might recognize the signature watermelon man from our mural on the exterior wall, and that would be the handywork of our friend and artist, Miami-based Jorge-Miguel Rodriguez. Inspired by the wonderful and vibrant fruit of southern Florida, we had to put it on a can in addition to our wall! To learn more about Jorge-Miguel and his portfolio, visit his Instagram @rodridesigns.
Cans will be available beginning at 4 p.m. on Jul. 30, at $16 per 16 oz. 4-pack, and we're throwing in a complimentary Melon-Choly coloring sheet! Available ... until it's not!
---