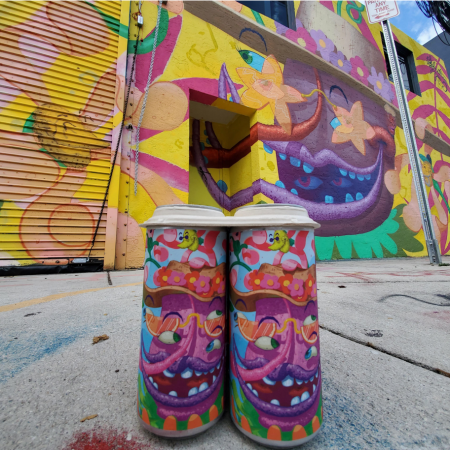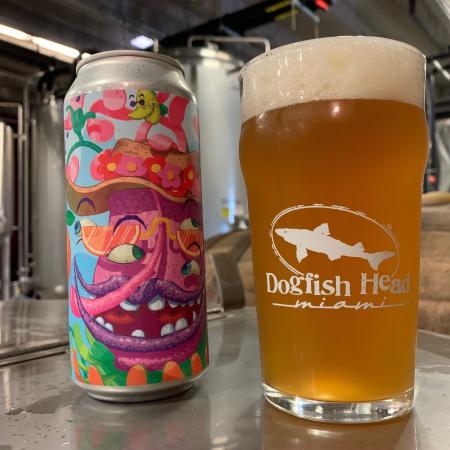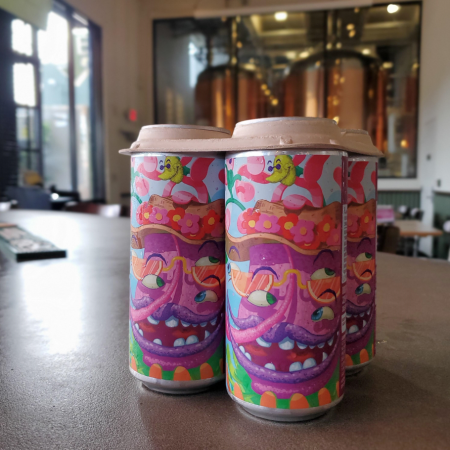 Longan for Lychee
Beauty is in the eye of the beer-holder, and this one is certainly a beauty! We'd like to introduce Longan for Lychee … the third release in our tArt series! Made with the infamous "dragon's eye" fruit (aka longan) and its cousin lychee, we're bringing you a tart saison ale brewed with a supportive cast of culinary characters including ginger and rosehip, to create a flavor ensemble of tropical fruit highlighted by spicy undertones. Finishing dry and refreshing, you'll be longing for your next sip.

Featuring incredible artwork by our friend Sebastian Coolidge, this packaging is as beautiful on the outside as it is on the inside. To learn more about Sebastian Coolidge and his portfolio, visit his Instagram @sebastiancooldge.

Clocking in at 7% ABV, 4-packs will be available starting at 4 p.m. on Sept. 17 for $16 each. Available ... until it's not!
Florida Farmer Info: Lychees came from Phil's Berry Farm as well as our long-time brewery friend Emilio (the same farmer who takes our spent grain). The Longans came from QBEEF ARM Farm. All in Homestead, FL.
---
Experience
---
Spring meadow of dandelions and daffodils; freshly cut grass
---
Tart up front with longan, lychee and a lemon citrus mid-pallet finishing very dry with a peppery, tannic bitter finish
---
---