Bosh Blonde
Blonde Ale brewed with Florida oranges & sugar cane juice ... and Chris Bosh!
In celebration of Dogfish Head Miami's ONE YEAR anniversary, we teamed up with NBA Hall of Famer (and friend!) Chris Bosh to create Bosh Blonde! After collaborating during our 'That's Odd, Let's Drink It!' series and with Chris' tie to Miami, it only made sense to get the band back together.
Brewed with Florida-grown oranges and fresh squeezed sugar cane juice, Bosh Blonde is a 5% ABV ale that exudes the essence of South Florida leisure. Easy drinking with a citrus twist meant to be shared with family and friends.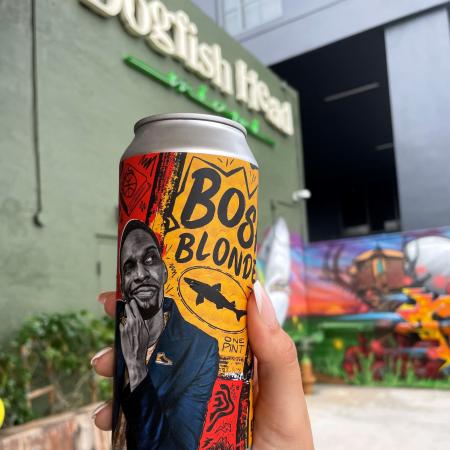 ---
Experience
---
Lightly toasted white bread with a thin orange marmalade spread placed next to a bowl of cereal.
---
Mandarin orange slice, soda cracker, candied orange rind bitterness
---
Light-bodied, crisp, dry, peppery finish
---