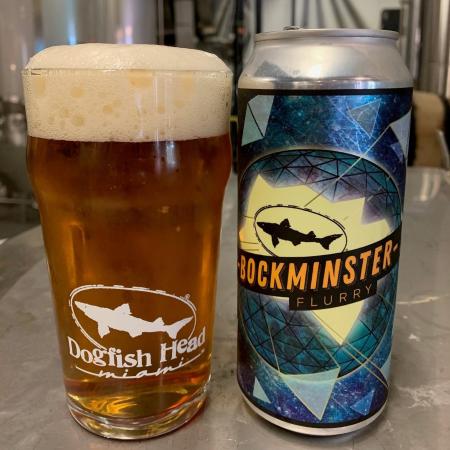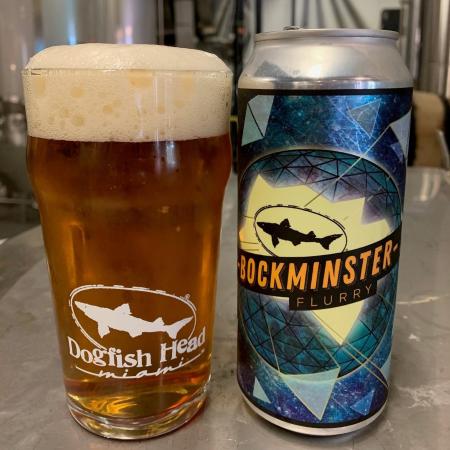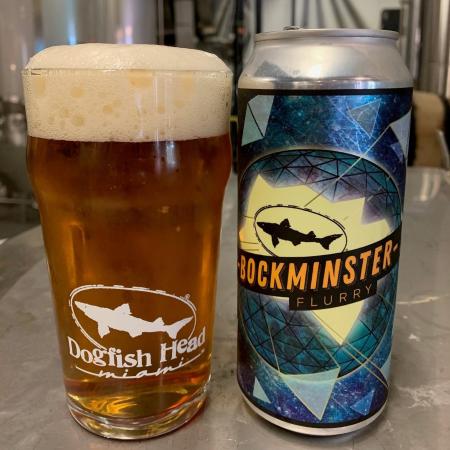 Bockminster Flurry
Helles Bock / Maibock
What do Florida grown Sapodilla, a 20th century futurist architect and a traditional spring-time strong lager have in common? Bockminster Flurry of course!
The brewery's good friend Walt from LNB Grovestand farm introduced us to Sapodilla, which he describes as tasting like a "brown sugar peach." With that flavor in mind, we thought it would be unique to pair this tropical fruit with a malt forward beer, like a Maibock. Panela sugar was added to further the tropical brown sugar theme, and voila!...a malty sweet tropical delight.
The can label artwork is inspired by the work of futurist architect Buckminster Fuller who gave us such designs as the "geodesic" globe (there's a pretty famous example in Orlando).
---
Experience
Bright, amber, off-white foam top
---
Freshly baked dinner rolls, caramelizing sugar and dried flowers
---
Sweet, succulent brown sugar, honey with a clean bitter snap to finish
---
---