Bocce Beer
Who doesn't love a sport you can play with a beer in your hand? We dig bocce so much here at Dogfish Head that we threw down two regulation courts right in our front yard. We've also engineered a perfect session beer to sip on while you roll.
Bocce Beer is brewed with Marris Otter barley and English heritage hops and fermented with a neutral British ale yeast. It's perfectly balanced by the malt-forward aromas and pleasing mid-palate of the Marris Otter. A dry-hopping addition of Galaxy gives Bocce a melony, but not sweet, hop character with a crisp and moderately bitter fruitlike finish.
It's an IPA for a sunny day. Who's got next?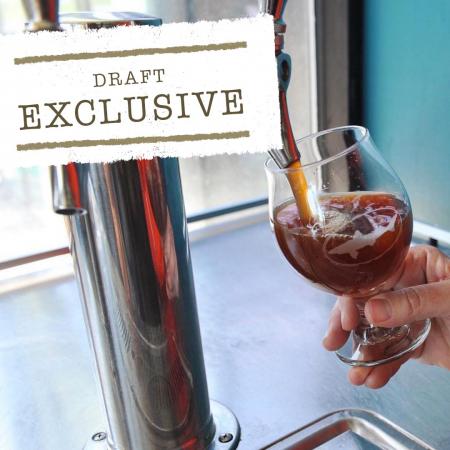 ---
Specs
---
Release:
Brewpub Exclusives
---
---
Style
---
Enjoy
---
Burgers, grilled chicken, mushroom pizza, frites
---
Experience
Tropical fruits, biscuit, malty, slight nutty, with a moderately bitter finish
---