Binoculager
Brewed in collaboration with the American Birding Association, Binoculager is a delicious amber lager brewed with bird watching in mind. Perfect for looking about birds, thinking about birds and general bird loving, this beer has a round malt flavor rich in notes of caramel, toasted seeds and rustic bread crust delivering a subtle and quiet herbal, earthy hop character with notes of sweet thyme and a hint of fennel root.
Careful not to crack that can open too loudly. You may scare the birds away.
A portion of the proceeds from the sale of Binoculager will be donated to the American Birding Association through our Beer And Benevolence program.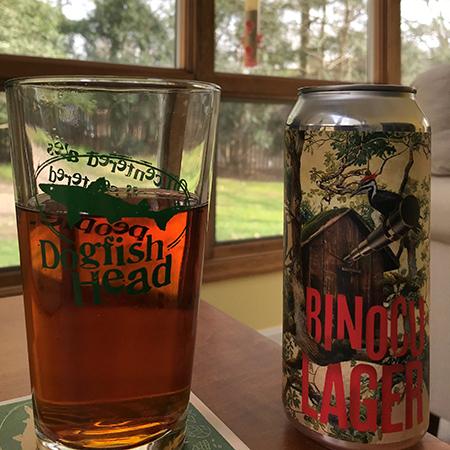 ---