302 Lager
American Lager brewed with Sauvignon Blanc Grape Must
We've partnered with our pals at 302 Horseshoe Crab to create a crisp and tasty American Lager to be enjoyed by all and to celebrate the good livin' to be had in the Diamond State. Brewed from thoughtfully sourced 2-row barley malt, heirloom variety corn and sauvignon blanc grape must, the aromas are bright and inviting with notes of honeysuckle, sweet grits, grapefruit and passionfruit. Cold lagering makes for a crisp and refreshing drink that pairs perfectly with food, friends and fun!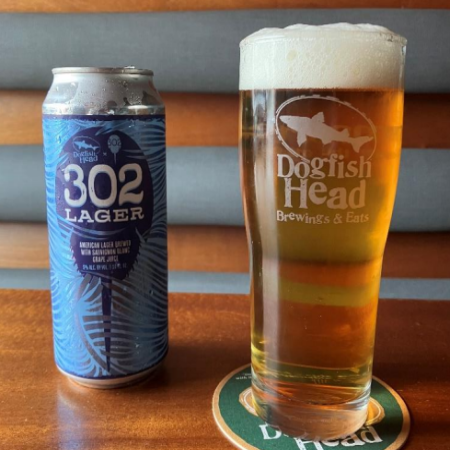 ---
Experience
Clear goldenrod with fluffy white foam
---
Honeysuckle, Grape, Sweet Corn, Vinous, Tropical, Passionfruit
---
White Bread, Vinous, Honey, Corn Masa
---
Light bodied with a clean, dry finish.
---