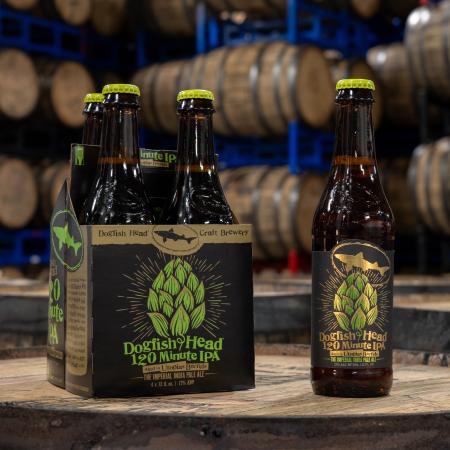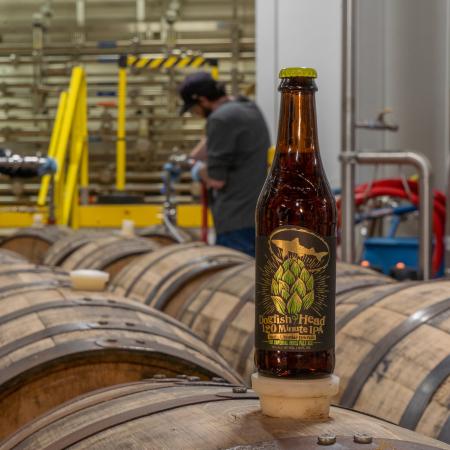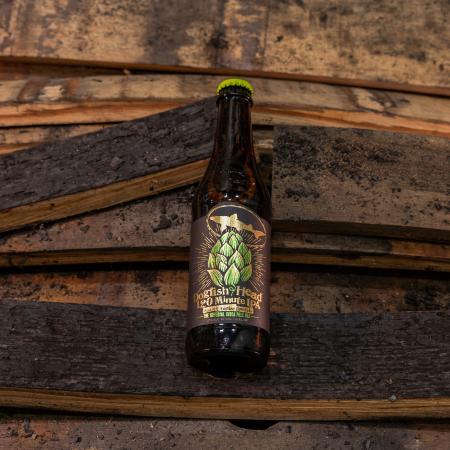 120 Minute IPA Aged in Utopias Barrels
The Imperial India Pale Ale
What happens when you take the Holy Grail for hopheads and age it in Utopias barrels? Magic.
In our latest iteration of 120 Minute IPA, we've enlisted the mystique that is Samuel Adams Utopias barrels to create an experience that's both familiar and new with every sip you take.
Continuously hopped with a copious amount of high-alpha American hops throughout the boil and then dry-hopped with even more hops for an unfiltered and abundantly hoppy brew, 120 Minute was then aged in freshly emptied Utopias barrels. The resulting deep copper-colored beer is bursting with sweet, almost candy-like aromas of citrus and pine, complemented by hoppy, resiny flavors and a lingering bitterness.
Dogfish Head Utopias BA 1
---
Experience
Copper/deep orange with slight haze
---
Sweet citrus/piney/floral hop aromas, almost candy-like
---
Hoppy with some hop resin characte
---
Slightly coating with lingering bitterness
---