You can't miss this year's Analog-A-Go-Go, and here are the 5 reasons why
Monday, September 17, 2018
---
Our annual celebration of all-things indie craft returns this November! Now in its eighth year, Analog-A-Go-Go is a day chock full of our favorite things - everything from beer, music, spirits and art! Not only will you have the chance to enjoy specialty cask beers not regularly available to the public, you'll find a selection of craft cocktails, a plethora of vinyl vendors, food trucks, the fan-favorite artisanal marketplace and live music on our world-class brewpub stage.
Intrigued? There are plenty of reasons to attend Analog-A-Go-Go, but here are the 5 reasons you HAVE to be there this year…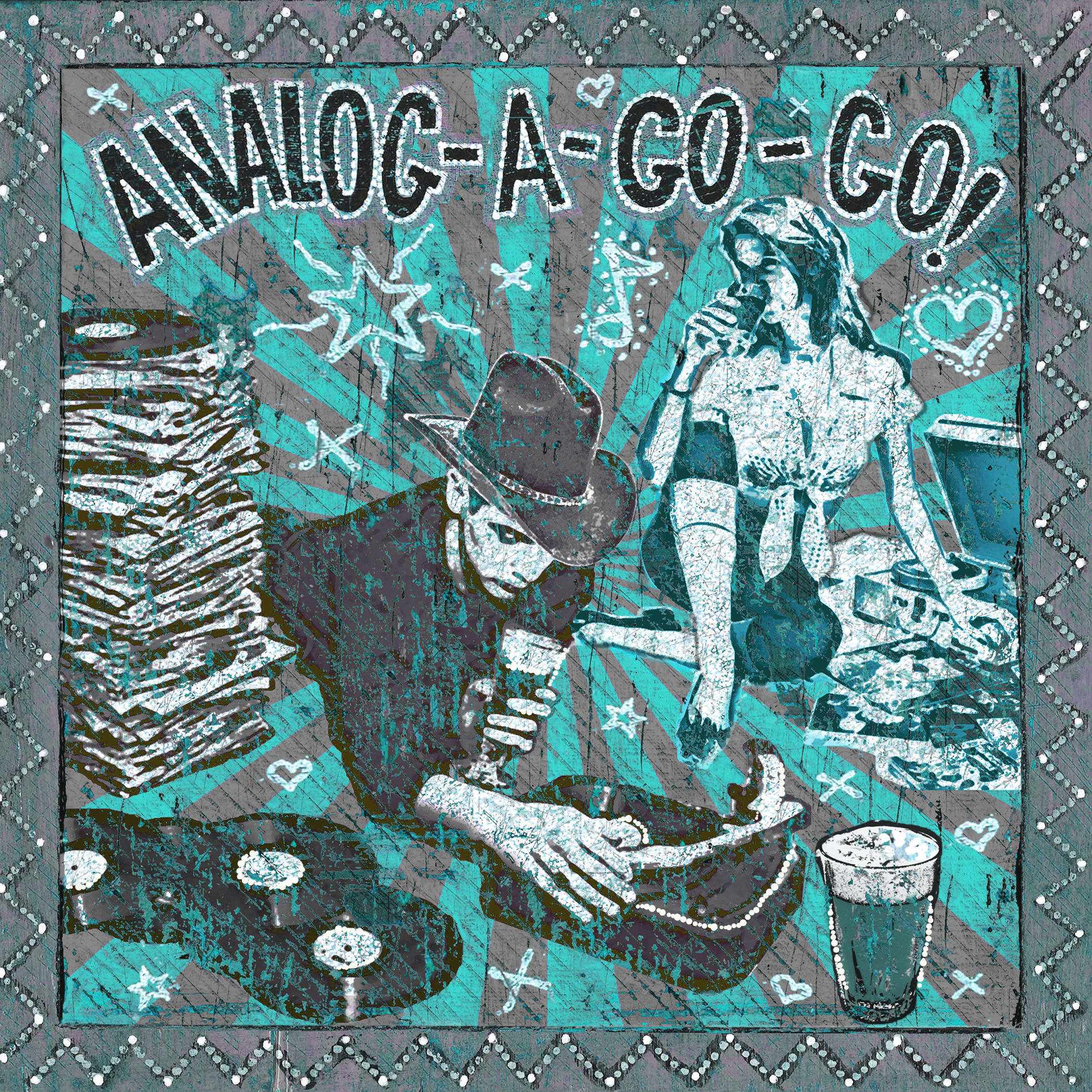 5 … The Cocktails
You'll find two unique offerings from Dogfish Head Distilling Co. ... including Dogfish Head whiskey. Yep, whiskey! We've been waiting a whole year to share this with you! In addtion to a Whiskey Manhattan made with our yet-to-be-released whiskey, your tastebuds will be be delighted by our Bees Knees – a cocktail made with our Whole Leaf Gin.
4 … Michael Hacker
The Austria-based artist known for his unique illustrative flair, and longtime friend and collaborator of Dogfish, Michael Hacker will be creating original art at the festival! You can check out his work here!
3 … Dewey Beer Co. is in the house
We're beyond stoked to have our friends from Dewey Beer Co. join us at this year's Analog-A-Go-Go, and to team up with them in the brewhouse for an Analog exclusive! Brewed in collaboration with Fifer Orchards, this is one you 'doughnut' want to miss.
2 … The Music
Between DJ GrossYall from Alamo Drafthouse spinning during the main event on Saturday at the brewery, the boatloads of vinyl our collectors are bringing, Japanese Breakfast, the Pain Relievaz (our very own beer-geek, hip-hop duo featuring Sam Calagione & Bryan Selders) and Trappist, there's no shortage of amazing music for your listening pleasure!

1 … The Cask Beer
Are you firkin ready yet?! In addition to those specialty cocktails we mentioned above, our brewers have concocted an over-the-top lineup of delicious, twisted selections including Horchata Cream Ale – a Golden Cream Ale brewed with rice, lactose, cinnamon and vanilla, Raspberry Truffle Stout – a Milk Stout with cocoa nibs & raspberries, Imperial Stout – aged in Bourbon barrels with vanilla beans, Pennsylvania Tuxedo cask, Invisible Ink – a tasty Golden Ale brewed with Askinosi Tanzanian and Ecuadorian cocoa nibs and shells, and the ever-popular 75 Minute IPA cask!
Full details of everything we've got planned can be found here!
Convinced? Start planning your trip and we'll see you at Analog!