We're UBER excited for our new UBER Growler!
Monday, October 31, 2016
---
We've teamed up with the UBER talented folks of Romanick Pottery yet again to bring you a one of a kind growler that's sure to make your friends go 'ooooo' and 'ahhhhhh.' These unique, handmade growlers are available for purchase beginning today … sort of.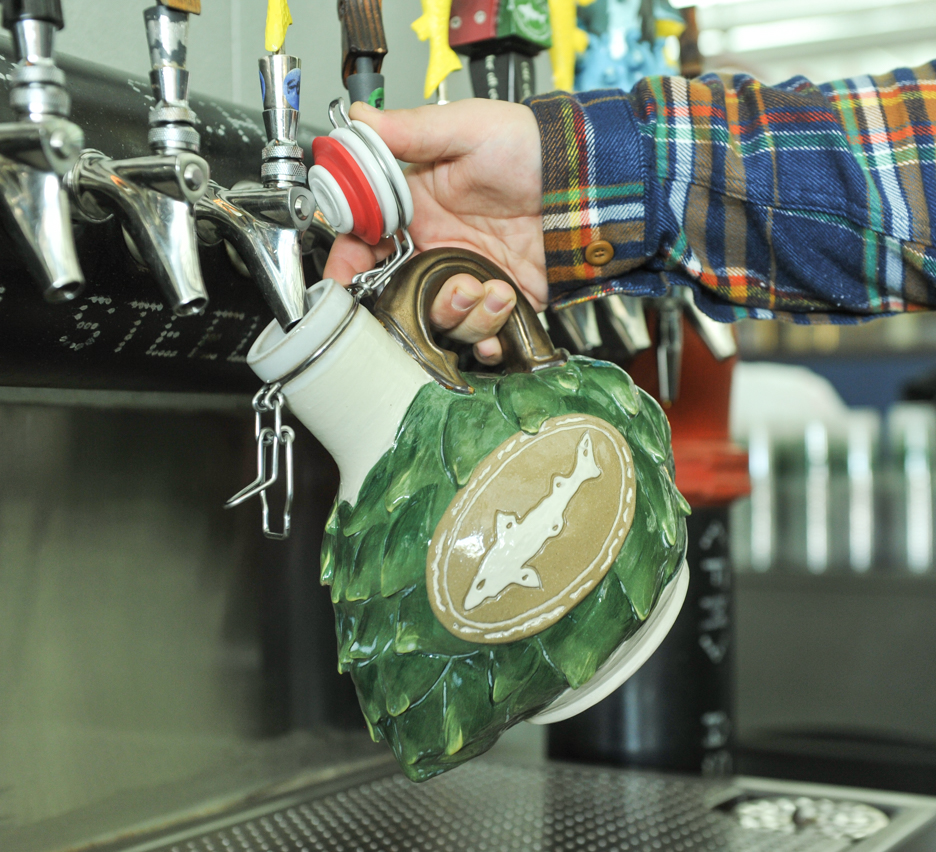 Because these growlers are such a limited edition piece of art, we're trying to give everyone a fair shot. So, we're taking 'orders' in the form of a lottery.
This is how it works…
- Fill out the form at this link.
- Once completed, you will then be entered into the lottery for a chance to purchase a growler.
- We will select names on Nov. 15 and notify you via email if your name has been chosen.
- From there, you will be able to purchase your UBER growler.
There are only 25 growlers available for this online lottery, and it's one entry per person. UBER Growler cost is $395.
Any questions, shoot an email to our Merch team at orders@dogfish.com.
Cheers!