We're hosting two Spirited Weekends in 2019 ... because one just wasn't enough
Monday, September 10, 2018
---
Looking to give (or get) the ultimate gift of goodness? Then you're in luck ... our annual Spirited Weekend just became our Spirited Weekends, returning January 25-26 and February 15-16! After rave reviews from the past three years, the all-encompassing look into our off-centered world is back with another round of exploratory twists. Don't miss out on this weekend made for beer and spirit geeks alike!
With the Dogfish Inn as your basecamp, not only will you spend two nights in some of the comfiest beds you'll ever meet, we're going to take you on a weekend adventure you'll never forget! Everything from a behind the scenes tour, to hand-bottling your very own spirit.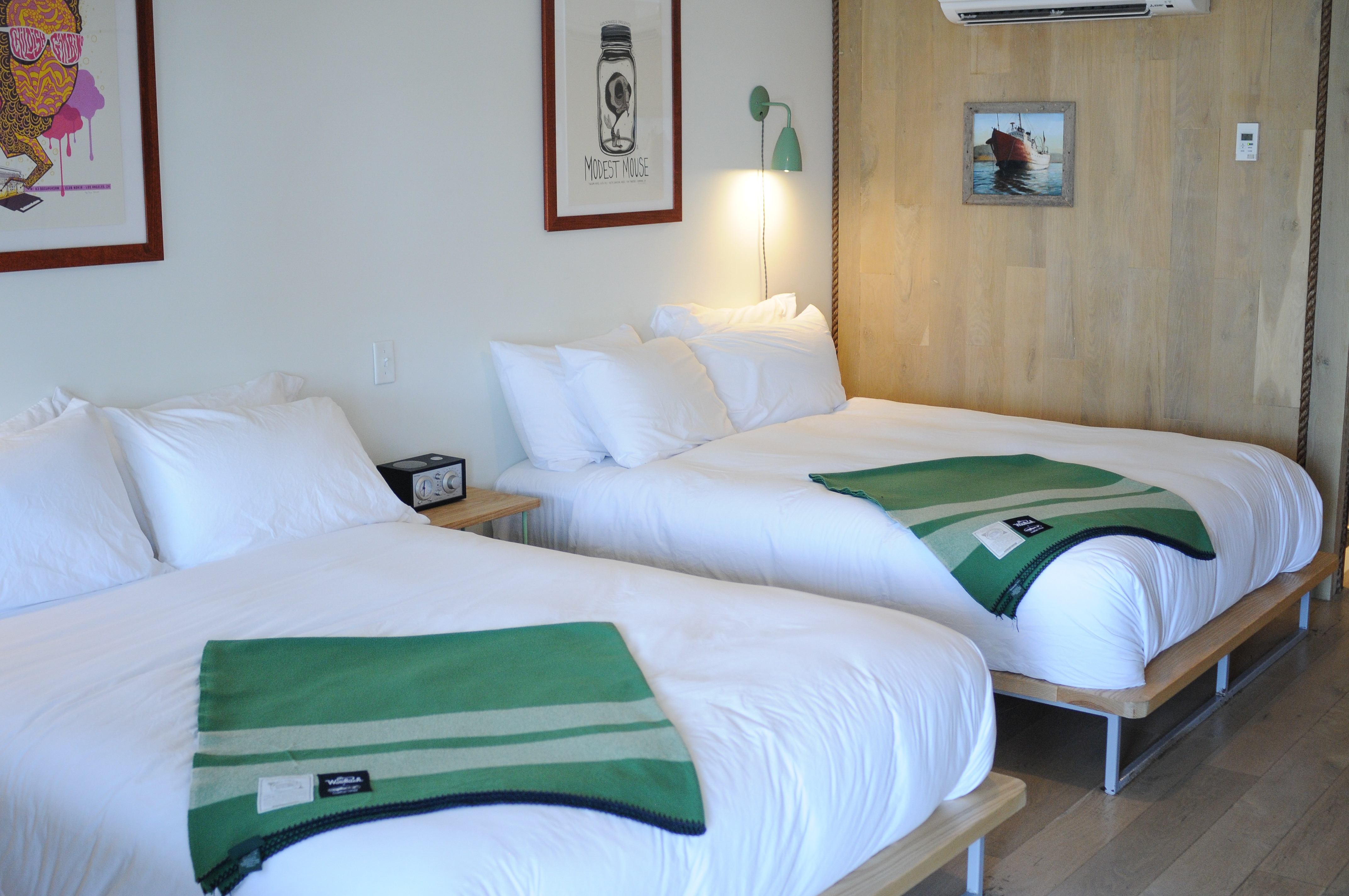 Wondering what else we've got planned? This package includes...
Two nights at the Dogfish Inn
Two - four passes to all events for the weekend (depending on room selection, see below)
Friday night Fireside Chat with the distilling team - General Manager James Montero and Head Distiller Graham Hamblett - Dogfish founder & CEO Sam Calagione will be attending the January event only
Saturday behind the scenes tour of our Milton brewery and distillery, as well as lunch, samples of our R&D spirts and exclusive hand-bottling of your very own spirit
Discount code to use on beer, spirits and merchandise at our Tasting Room & Kitchen and to eat at our restaurants
Transportation to and from our properties throughout the weekend's events
Plus a myriad of other gifts and surprises sprinkled throughout the weekend
Intrigued? We thought so ... so here's the nitty gritty...
FRIDAY NIGHT (Jan. 25 or Feb. 15)
Arrive at your leisure, check into your room (where you'll find a few Dogfish goodies), eat at a place of your choosing and we'll see you once you're settled! Meet us back at the Dogfish Inn at 8 p.m. to enjoy a Fireside Chat with the distilling team* to talk everything Dogfish ... including spirits! Since we don't sell alcohol at our Inn, guests are encouraged to bring some of their favorites to enjoy and share amongst friends.
*Sam will be making a special appearance for the January Fireside Chat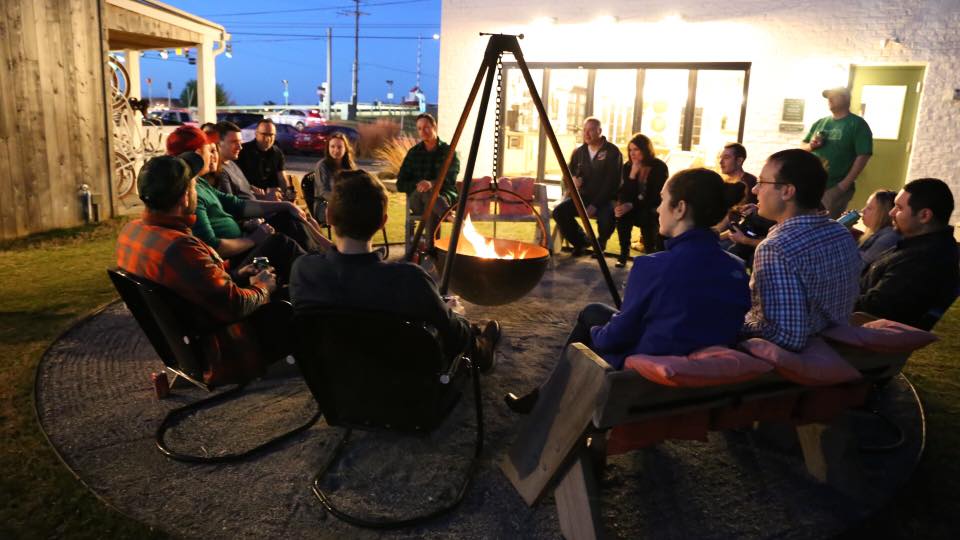 SATURDAY (Jan. 26 and Feb. 16)
Ease into the day with a little breakfast at one of the lovely local Lewes eateries and get ready for a fun-filled day!
- Your tour of all-things spiritual starts at 11:30 a.m. with a departure from Inn to our brewing and distilling campus in Milton. Guests will see the entire brewing and distilling process from grain to glass, and beyond with Distillery GM James Montero and Lead Distiller Graham Hamblett. You will take in the scenes those normally 'off-limits' production areas, enjoy lunch and cocktails, taste some R&D spirits and hand-bottle their very own Dogfish spirit!
- There will be time to mill about our Tasting Room & Kitchen and use your discount code on beer, spirits or merchandise.
- Hop in for a quick trip back to the Dogfish Inn where you'll have the chance to recharge your battery ... and we're not just talking about your phone. Our INNmates can arrange dinner reservations at either of our Rehoboth restaurants - Brewings & Eats or Chesapeake & Maine.
- Transportation to and from Rehoboth will be available until 7:30 p.m., but feel free to hang around town and check out the live music at Brewings & Eats beginning at 10 p.m. Late night folks will receive a $15 Uber code to get 'em back to Lewes safe and sound.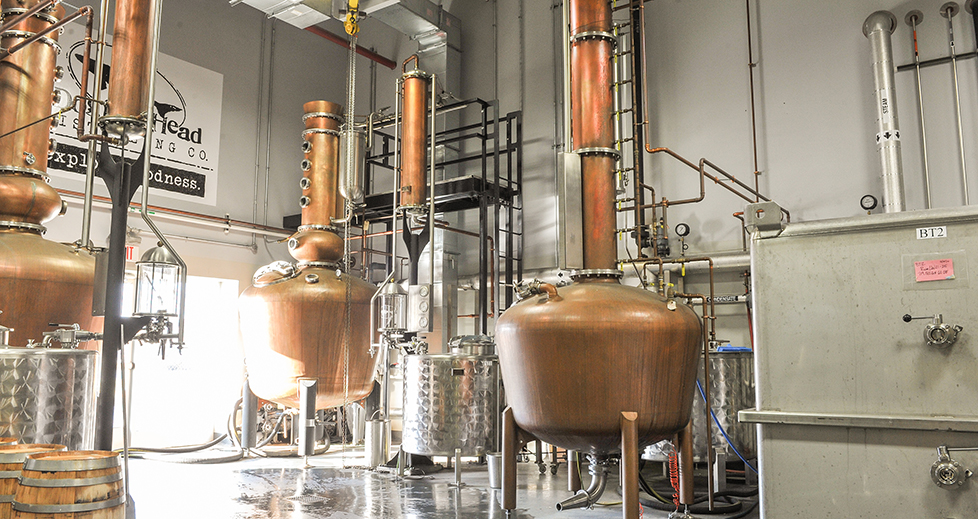 SUNDAY MORNING (Jan. 27 and Feb. 17)
Checkout at 11 a.m. Go home full of goodness!
ROOM OFFERINGS
We have a variety of room options / ticketing* to accommodate different group sizes.
Double Queen Room - $799, includes a two night stay, two tickets to the weekend experience and all the goodies listed above
Single King Room - $799, includes a two night stay, two tickets to the weekend experience and all the goodies listed above
Cottage SWEET Package - $999, includes a two night stay, four tickets to the weekend experience and all the goodies listed above. The Cottage SWEET has two bedrooms with a single queen in each bedroom, single bathroom, living room and kitchenette
Super SWEET – $999, includes a two nights, two tickets to the weekend experience and all the goodies listed above. The Super SWEET is a new addition to our Dogfish Head hospitality experience. Located a block away from the Dogfish Inn facing the Lewes Canal, it includes one second floor bedroom with one queen bed and a first floor queen size sleeper couch. You can add two additional tickets for $300. If interested call the Dogfish Inn to reserve at (302) 644-8292. You're staying an extra night, so this room is perfect for the guest looking to extend their stay in the area behind our planned weekend activities.
*With exception of the Super SWEET, we cannot add extra tickets to the above packages.
This is the ultimate behind the scenes look at all-things Dogfish Head and a one-of-a-kind experience that can't be missed. Be sure to book your stay now!