Welcome to the 'Off-Centered Society!'
Friday, October 05, 2018
---
There's a new off-centered offering in the mix ... introducing the 'Off-Centered Society!'
The 'Off-Centered Society' is an opportunity for us to not only see more of our off-centered evangelists, but keep them in the know about upcoming happenings and reward them for the time they spend at our Dogfish Head properties. It's a program that allows folks to earn and redeem points for purchases at our Milton Tasting Room & Kitchen, Brewings & Eats, Chesapeake & Maine, Off-Centered EmPOURium, Dogfish Head Miami and the Dogfish Inn!
Intrigued? Keep reading to learn how you can join us on this exciting new journey!
You can sign up to be part of the 'Off-Centered Society' at any of Dogfish Head properties for an annual membership fee of $25. Upon enrollment, you'll receive an 'Off-Centered Society' card and free, limited-edition gift. For every dollar you spend at one of our coastal Delaware properties, you'll earn one point, and for every 100 points you earn, you'll get a $10 reward* to be applied to a future purchase of $20 or more.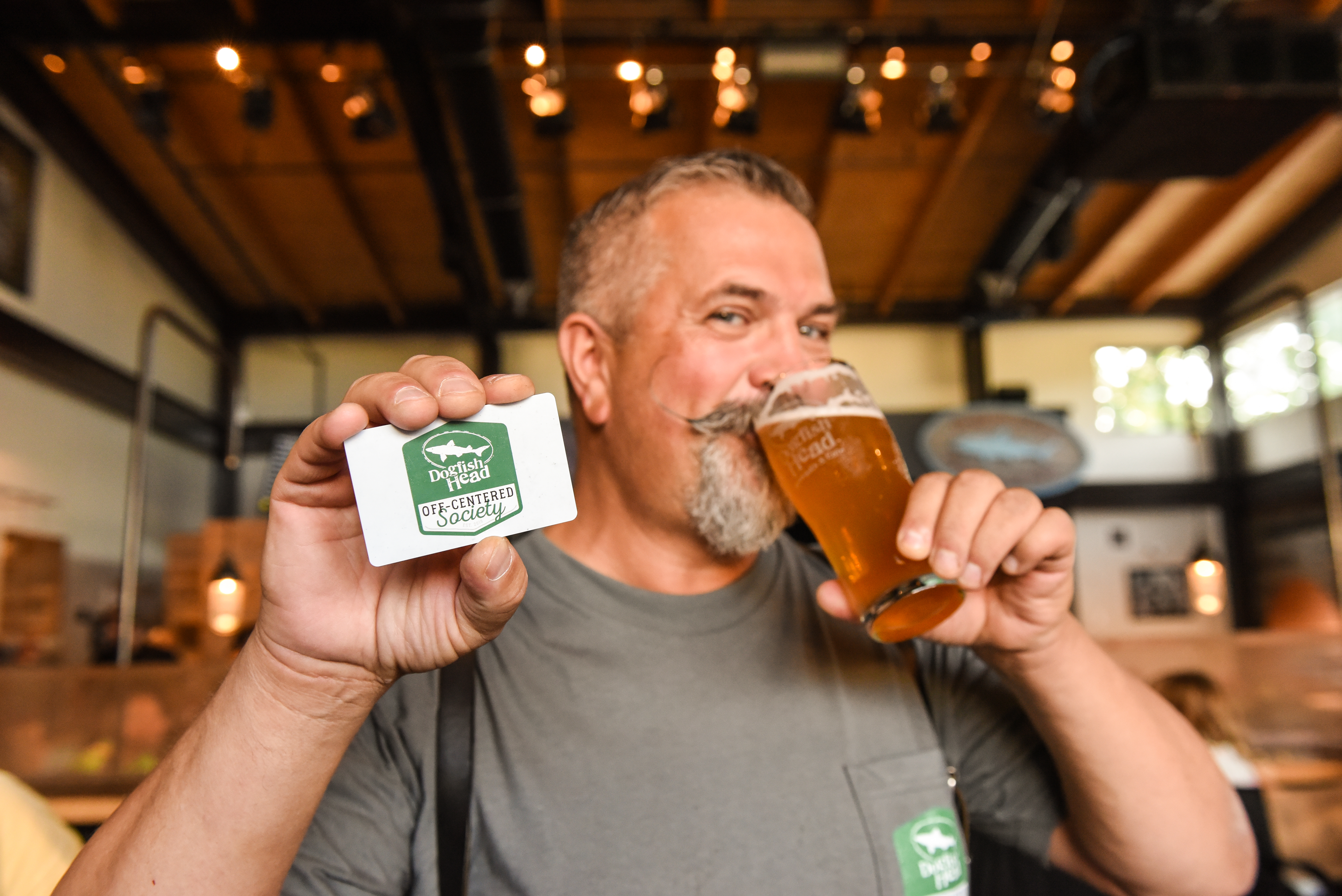 Other membership perks include:
One free 'birthday pint' to be redeemed during the month of your birthday
Access to exclusive Dogfish Head news via a monthly newsletter
Invitations to special 'double points' events
The ability to earn 25 points for every friend you refer (offer valid for up to 10 referrals)
And to track your points and view your available rewards, all you've got to do is visit offcenteredsociety.myguestaccount.com/guest/ or download the 'Off-Centered Society' mobile application.
We're thrilled to introduce you to the 'Off-Centered Society' and hope you'll join us on this exploration of goodness! Enrollment is now open, so head on over to one of our properties and get yourself signed up!
*Each $10 reward entitles you to a $10 discount on a purchase of $20 or more.