We planned a beer-filled weekend with our friends from Trillium Brewing Company!
Friday, October 22, 2021
---
What's sure to be an action-packed east coast match-up, we joined forces with our friends at Massachusetts-based Trillium Brewing Company for a weekend-long collaboration here in coastal Delaware! Taking place November 5-6, the weekend roster, titled "Moving the Goalpost—A Weekend of Continuous Collaboration," includes a myriad of events across our coastal Delaware locations. Throughout both of our brewing journeys, we've bonded over being continuous innovators, moving the craft industry goalposts in the IPA, sour and culinary spaces. With so much in common, it was about time we put together a gameplan for a touchdown-worthy craft beer combination play. With two beer dinner events, a Fireside Chat with Dogfish Head Founder & Brewer, Sam Calagione, and Trillium Founder, Jean-Claude (JC) Tetreault, a limited-edition 16 oz. 4-pack can release and a slew of Trillium beers available on draft, the celebratory weekend begs the question: who's ready for some craft beer!?
"With my Western Massachusetts roots, and Dogfish Head's connection to the region, I'm beyond excited to finally have the opportunity to collaborate with my good pals at Trillium!" says Dogfish Head founder and brewer Sam. "I first invented the process of continual hopping back in 1999 to create intensely hoppy, but not pungently bitter brews, like our iconic 60 Minute IPA, 90 Minute IPA and 120 Minute IPA. Bringing that brewing method to the forefront of this collaboration and reimagining so both Dogfish and Trillium could create unique versions of Tru-Action was an exhilarating experience. I can't wait to see what drinkers think!" Discussing the breweries' Tru-Action collaboration, JC explains, "Taking Sam's innovative approach of continuously hopping in the kettle and applying that same concept during fermentation became the starting point of our conversation. We were excited to see how this method would improve how the yeast works its magic to create incredible aromas and provide a new take on the style."
Schedule of Happenings: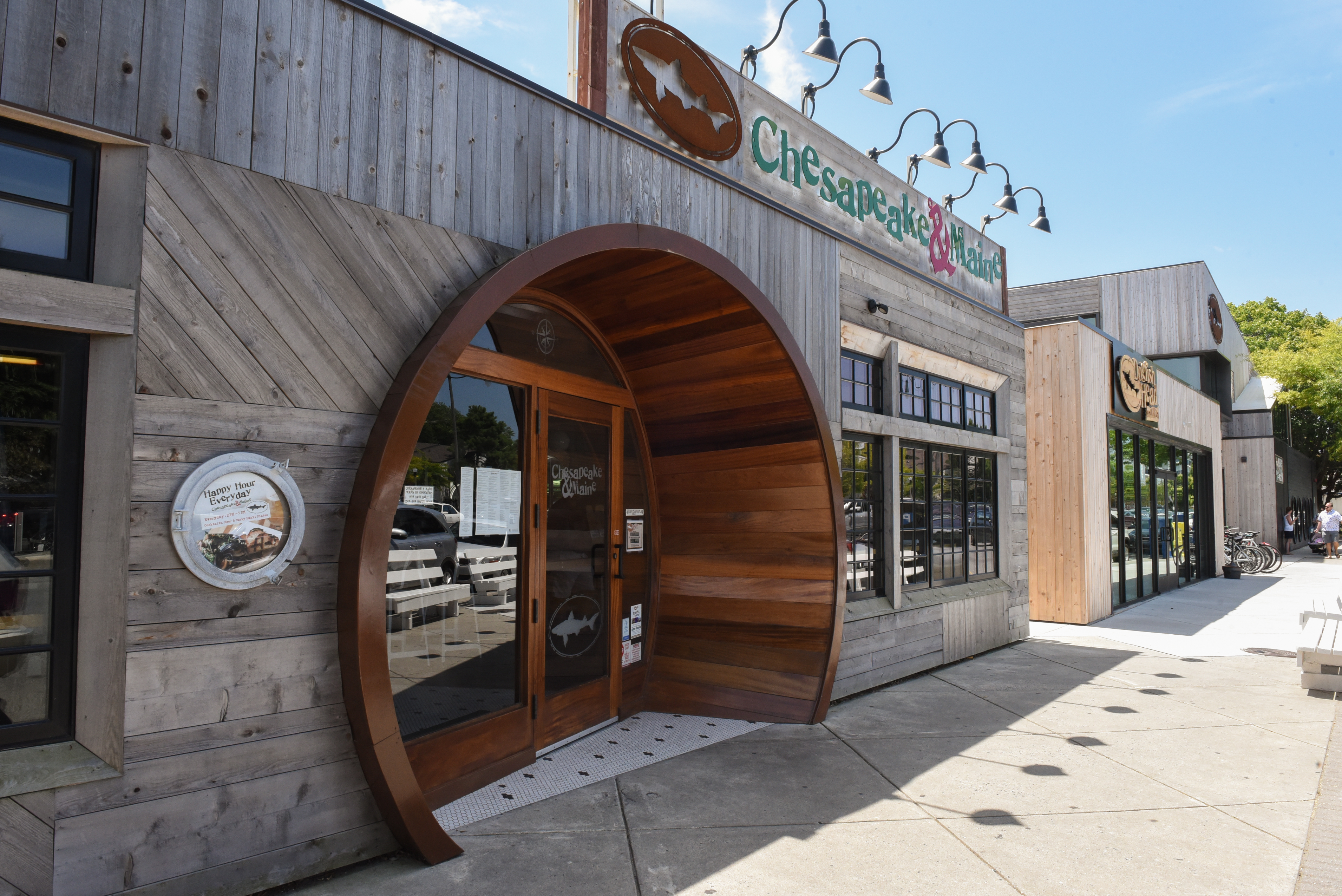 Pre-Fixe Beer Dinner Menu at Chesapeake & Maine: Friday, Nov. 5, from 4-9 p.m. (316 Rehoboth Ave., Rehoboth, DE 19971) Guests can make reservations at our Rehoboth seafood and cocktails spot, Chesapeake & Maine to enjoy a special pre-fixe menu inspired by each brewery's home base. Enjoy New England- and Chesapeake Bay-inspired dishes paired with Dogfish Head and Trillium beers. Check out the full menu below, and secure your reservation by phone at 302-226-3600. $70 per person, plus gratuity. Reservations are required!*
Dogfish Head's Chesapeake Menu:
Course 1:
Beer: Wooden It Be Nice - Wildhood
Buttermilk Fried Lollipop Chicken
W Pumpernickel Oyster Stuffing
Roasted Sweet Potato, Rosemary Gravy
Course 2:
Beer: Tru Action Continually Dry Hopped IPA
Chesapeake & Maine Broiled Crab Cakes
Autumn Succotash, Chive Lemon Aoli
Crispy Leeks
Course 3:
Strawberry Jam Pretzel Pie w Dark Chocolate Crumble
Trillium Menu
Course 1:
Beer: Oenobier Wild Ale / Pinot Noir / Meunier / Chard
'Clam Shack' Stuffed Quahog Clams
Champagne Sauce
Course 2:
Beer: Rue Anemone Wild Ale
Dry Aged Flat Iron, Herb Butter Poached Lobster Tail
Roasted Yukon Gold Potatoes, Wilted Baby Kale
'Beer'Naise Sauce
Course 3:
Beer: Barrel Aged Imperial Stout
Dark Chocolate Sea Salt Caramel Whoopie Pies

---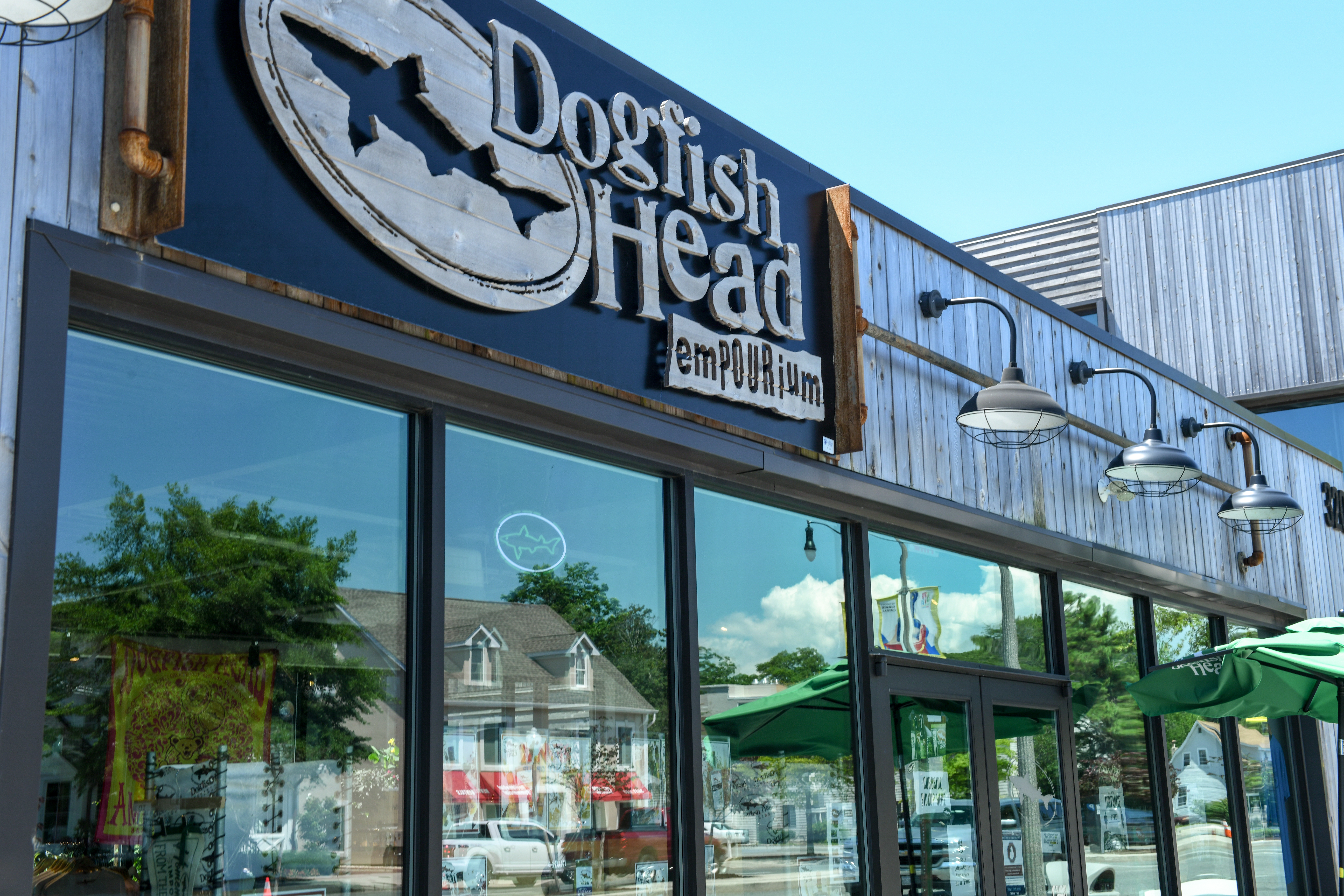 Tru-Action 16 oz. 4-pack Can Release & Trillium Mini Merch Pop-Up at our Off-Centered EmPOURium: Saturday, Nov. 6, at 12 p.m. (320 Rehoboth Ave., Rehoboth, DE 19971) Brewed in collaboration with Trillium, Tru-Action is a continually dry-hopped IPA that gets its name from a fermentation process called bio-transformation, or daily hop dosing on the cold side from start to finish. Clocking in at 6.5% ABV, Tru-Action will be available on draft and in 16 oz. 4-pack cans to-go for $18 each starting at 12 p.m. In addition to some Tru-Action, beer lovers can pick up an array of merch from Trillium's on-site, pop-up shop.** Not to mention, the first 50 folks through the door will get a free Dogfish Head x Trillium poster!

Sadly, Dogfish is not permitted to sell Trillium beers to-go at the pop-up.**
Trillium's version of Tru-Action will be available on draft throughout the weekend at both Dogfish Head Brewings & Eats and the Milton Tasting Room & Kitchen.
---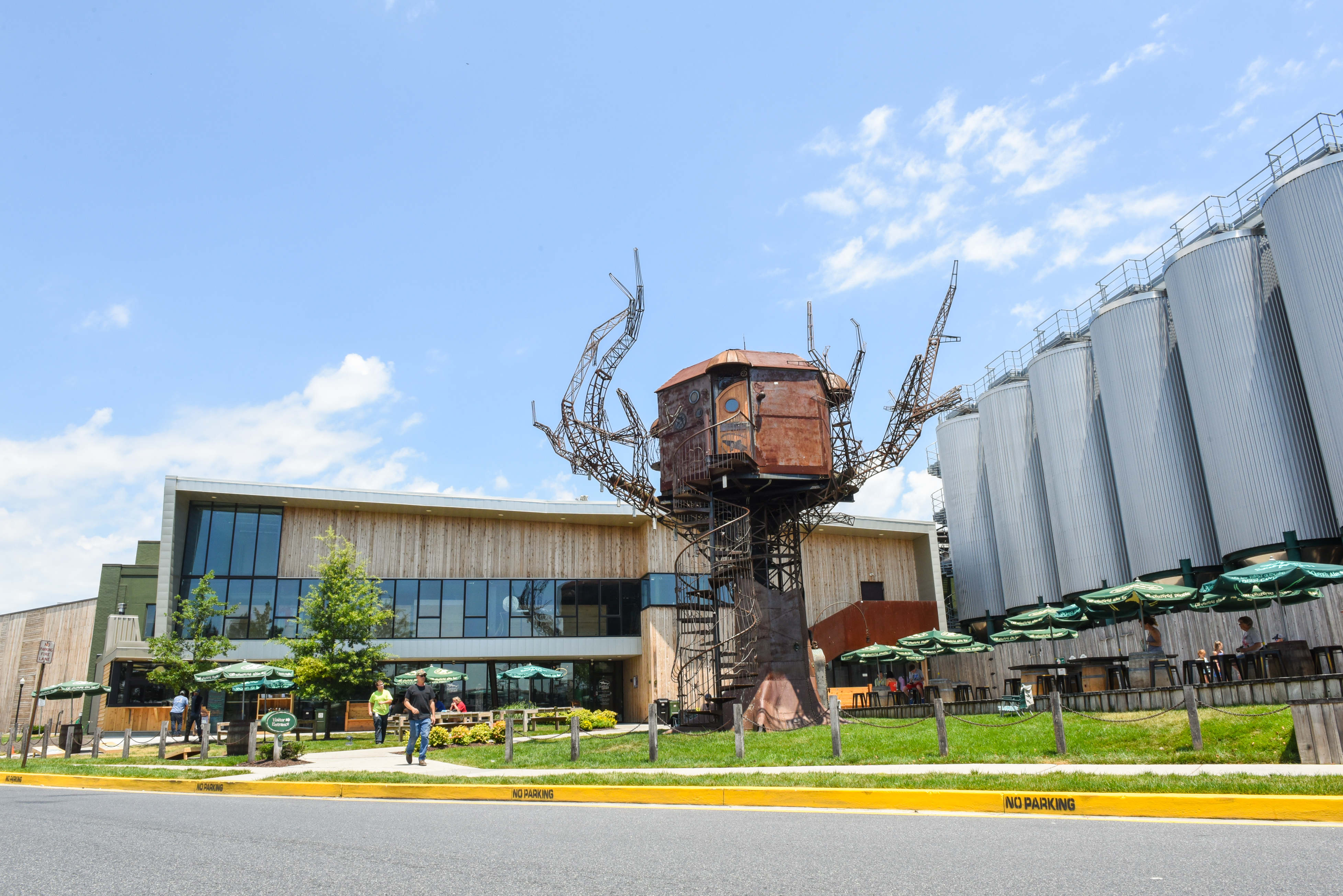 Fireside Chat with Founders of Dogfish Head & Trillium at our Milton Brewery: Saturday, Nov. 6, at 3 p.m. (6 Cannery Village Center, Milton, DE 19968) The Milton Tasting Room & Kitchen will host a Fireside Chat on the grassy knoll later that afternoon, starting at 3 p.m. Folks can grab a Trillium draft beer and take a seat under the tent for a chat featuring Sam Calagione and Jean-Claude Tetreault. They will be discussing all things Dogfish Head, Trillium, how the Tru-Action collaboration came to be and taking questions from the audience. This one's outside, so you may want to layer up!
---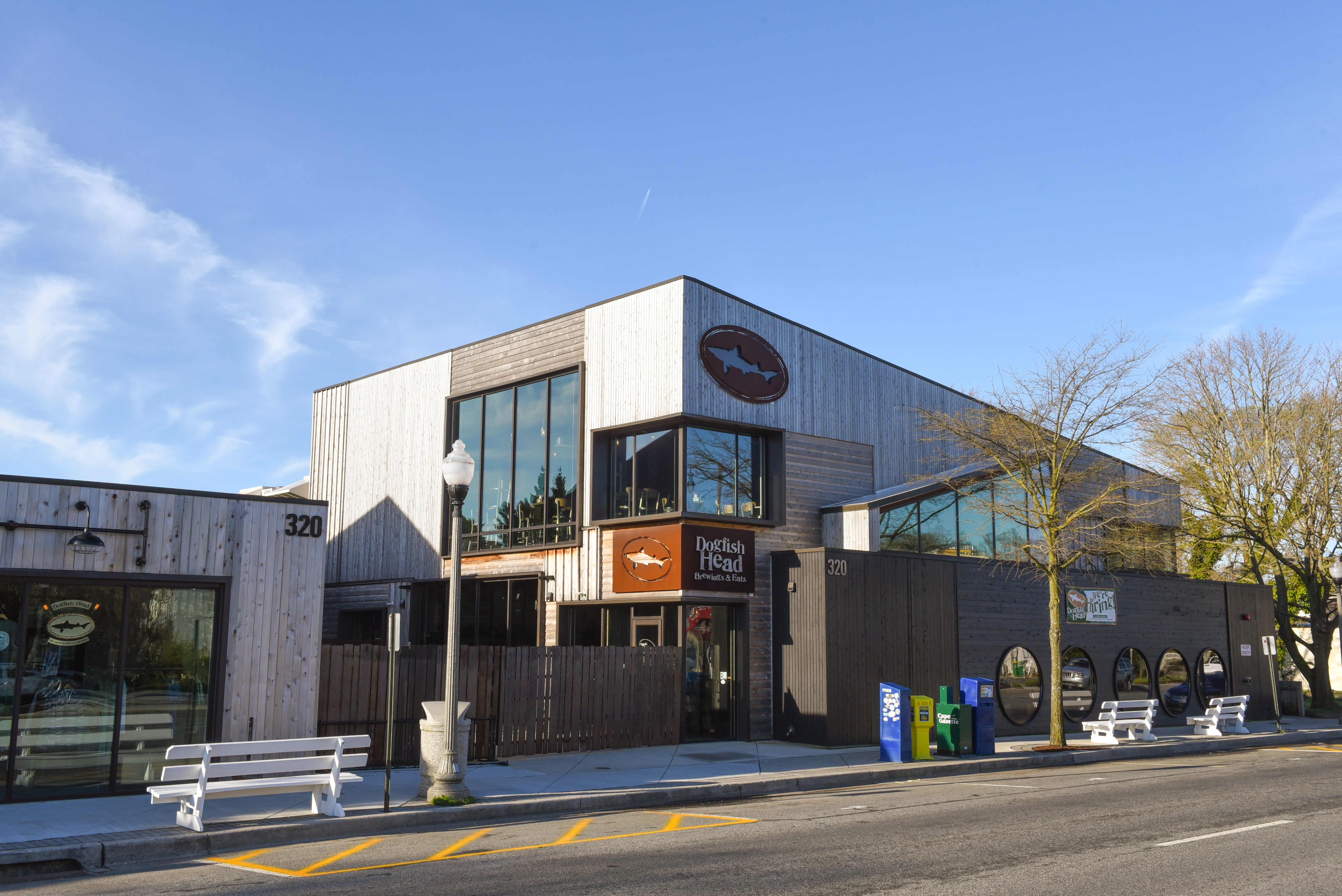 Dogfish Head x Trillium Beer Dinner at Brewings & Eats: Saturday, Nov. 6, at 7 p.m. | Ticketed Event (320 Rehoboth Ave., Rehoboth, DE 19971) The weekend finale will feature an exclusive beer dinner at Dogfish Head Brewings & Eats, during which Sam and JC will take center stage to discuss all things "Moving the Goalpost," including collaboration and innovation in the IPA, sour and culinary spaces. The evening's special coursed-out menu will be paired with Dogfish Head and Trillium beers. This is a ticketed event with limited availability; menu can be found at link below. Tickets are available at this link, until they sell out! ** Ticket Link- dogfishheadbrewpub.ticketleap.com/dogfish-trillium-beer-dinner/ **

This is a +21 event. Ticket includes 4 courses paired with Dogfish Head & Trillium brews, an exclusive, collaborative event glass, an event poster and gratuity for our awesome servers.
---
THE BEERS
Heads up! These brewery-exclusive beers will be available throughout the weekend at Brewings & Eats in Rehoboth and the Milton Tasting Room & Kitchen for draft only on-site consumption.
Milton Tasting Room & Kitchen
Double Dry Hopped Tru-Action IPA
Double Dry Hopped Mass Ave Double IPA
Daily Serving Berliner Weisse w/ Mango & Passion Fruit
Vanilla PM Dawn
Brewings & Eats
Double Dry Hopped Tru-Action IPA
Double Past, Present, Pretzel Double IPA
Daily Serving Berliner Weisse w/ Pomegranate & Blackberry
Irish Stout