Three cheers for Beer & Benevolence!
Tuesday, November 28, 2017
---
On this #GivingTuesday we're taking a look back at everything we've been able to accomplish in 2017 through our Beer & Benevolence program here at Dogfish Head!
With deep roots in coastal Delaware, Beer & Benevolence is our way of giving back to the community that has helped us nourish those roots. We're proud to help support so much good taking place in our state - be it helping to promote the arts during Wilmington's Art Loop at The Delaware Contemporary, a company departmental 'Thanksgiving Feast Challenge" with the Milton Community Food Pantry or getting folks out into nature at the Delaware Nature Society's Abbott's Mill for their summer 'Music at the Mill' series.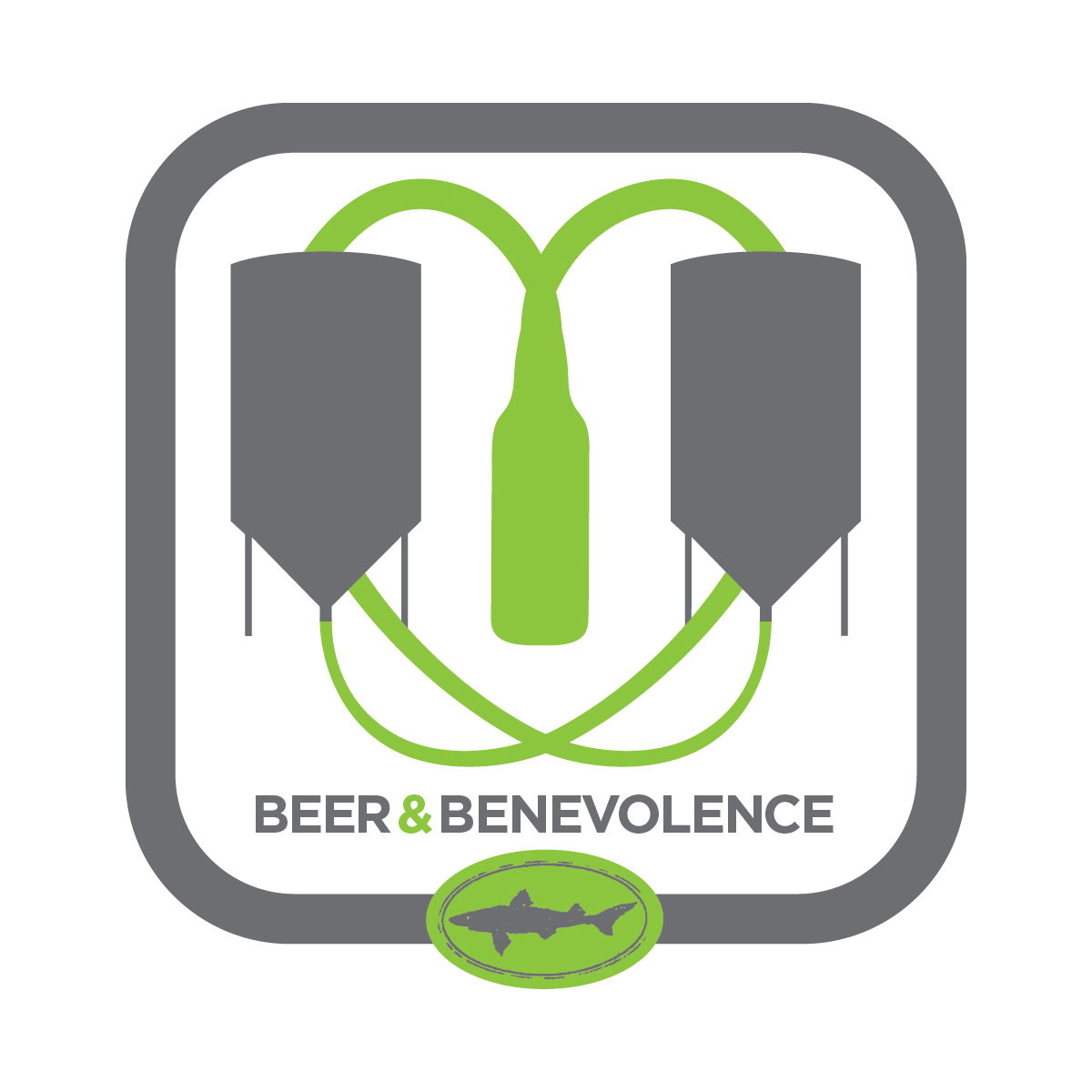 Our Beer & Benevolence program touches over 150+ non-profits each year, and our co-workers roll up their sleeves on a regular basis - like during our annual 'Benevolence Day' each spring! This year 250 co-workers swung hammers with Habitat for Humanity (Sussex County), removed invasive species with Delaware Nature Society and helped with a variety of trail maintenance with our friends at The Nature Conservancy just up the road from the brewery.
Other highlights from this incredible year include…
- $145,000 raised for The Nature Conservancy during our annual Dogfish Dash - truly a run for nature here in Delaware!
- $30,000 gift to DE Botanic Gardens to help construct an Outdoor Classroom.
- $25,000 gift to the Rehoboth Film Society - helping them to bring independent film to our area via the 'Cinema Art Theater.'
- New in 2017 … Benevolence Nights twice at month at Dogfish Head Brewings & Eats to support our local non-profit friends.
- Sponsor of Hagley Museum's 'Bike, Hike & Brew' - supporting this series helps generate funds for the Hagley Museum and helps folks to be benevolent to themselves through promoting an active lifestyle.
- For the fourth year, our tour / tasting room team will again give away their tips (in excess of $50,000) to over a dozen non-profits this year!
Here's just a few of the non-profit groups we're proud to support across the state…
- Freeman Stage
- Rehoboth Art League
- Urban Bike Project
- Bike Delaware
- Lewes Historical Society
- Milton Historical Society
- Delaware Wild Lands
- Center for the Inland Bays
- Delaware Trail Spinners
- Milton, Rehoboth, Lewes Farmer's Markets
- Rehoboth, Lewes, Milton and Ellendale VFDS
- Biggs Museum
- Habitat for Humanity
- Beau Biden Foundation
- The Delaware Contemporary
- Surfrider Foundation
- Meals on Wheels
- AND A WHOLE LOT MORE!
Wondering how you can get in on the Beer & Benevolence goodness? Keep an eye on our Events page for upcoming happenings, stop by our Tasting Room for a pint or join us for our annual Dogfish Dash on Sunday, September 30, 2018!