Third time's a charm with our latest 2022 tArt Series release at Dogfish Head Miami
Friday, September 02, 2022
---
It's time for another delightfully off-centered ale from our crew at Dogfish Head Miami! On Saturday, Sept. 17, we're launching our third tArt Series beer of the year … Mango Salsa Sour! Brewed with Florida-grown mangos, jalapeños, cilantro onions, lime peel and sea salt, it pushes the limits of innovation by perfectly capturing the essence of bright, tangy salsa.
Featuring another round of lively artwork from this year's tArt Series artist MAMÚT, Mango Salsa is as bright and vibrant on the outside as it is on the inside!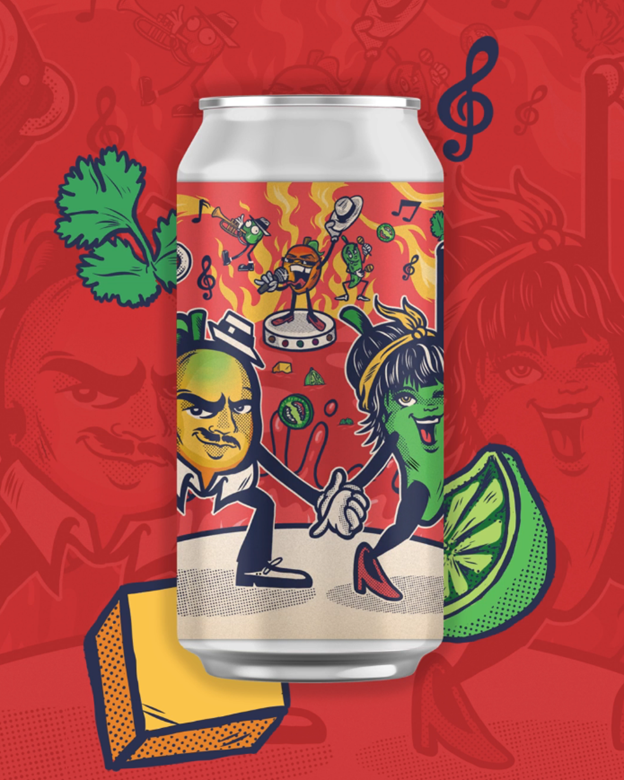 Mango Salsa Sour will be available on draft (for on-site consumption) and to-go in 4pk/16oz cans beginning at noon on Saturday, Sept. 17. To coincide with the beer's launch, we're hosting a day of themed festivities – including a special offering running through Randall the Enamel Animal, as well as a limited-edition slushie and a "Caja China," a traditional Cuban-roasted pork BBQ, food special.
Later in the evening, hop on an exclusive behind-the-scenes brewery tour with MAMÚT. As the sun sets, live music from local salsa band Son x Tres will serenade everyone as they dance the night away.
In honor of Hispanic Heritage Month, we'll be donating a portion of the night's proceeds to Women Photographers International Archive (WOPHA), an organization dedicated to showcasing the unique stories of women-identified Cuban photographers.
Check out the schedule below:
Noon: Mango Salsa Sour available, plus slushies, Caja China food special and Randall offerings
4:30-5:45 p.m.: Meet and greet/poster signing with MAMÚT, brewer and members of WOPHA
5:45–6 p.m.: Dogfish Head Miami introductions and sampling of Mango Salsa Sour
6-6:30 p.m.: Brewery tours
6:30-9:30 p.m.: Live salsa band Son x Tres and cigar roller