Thanks for coming out to Meet the Brewers
Monday, March 13, 2017
---
It's been a busy two weeks here in coastal Delaware thanks to two separate visits from two of our craft beer brethren!
As we've mentioned before, Dogfish Head founder Sam Calagione (in collaboration with the Alström Brothers of BeerAdvocate) is working on a new book titled Project Extreme Brewing: An Enthusiast's Guide to Extreme Brewing at Home. As a lead up to the summer book launch, Sam has invited some of the brewers featured in the book to brew their recipes at our Rehoboth Beach brewpub. At the end of each brew day, Sam and the gang have hosted happy hours where beer lovers have come together to share a pint, meet the brewers, and chat all-things extreme beer.
On Feb. 28 we were lucky to have The Lost Abbey's Tomme Arthur join us after he and Sam brewed up a batch of Pêche de Tomme.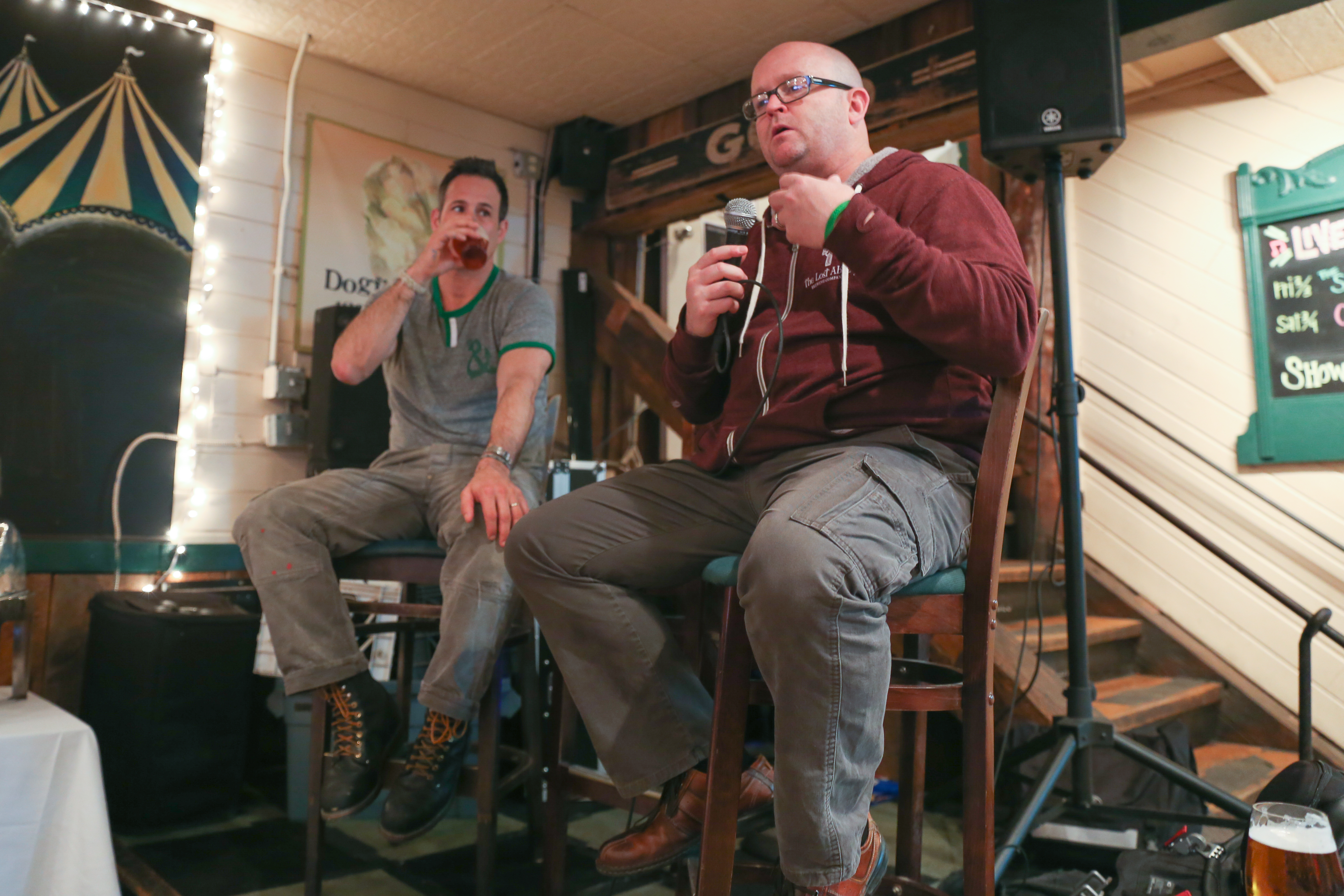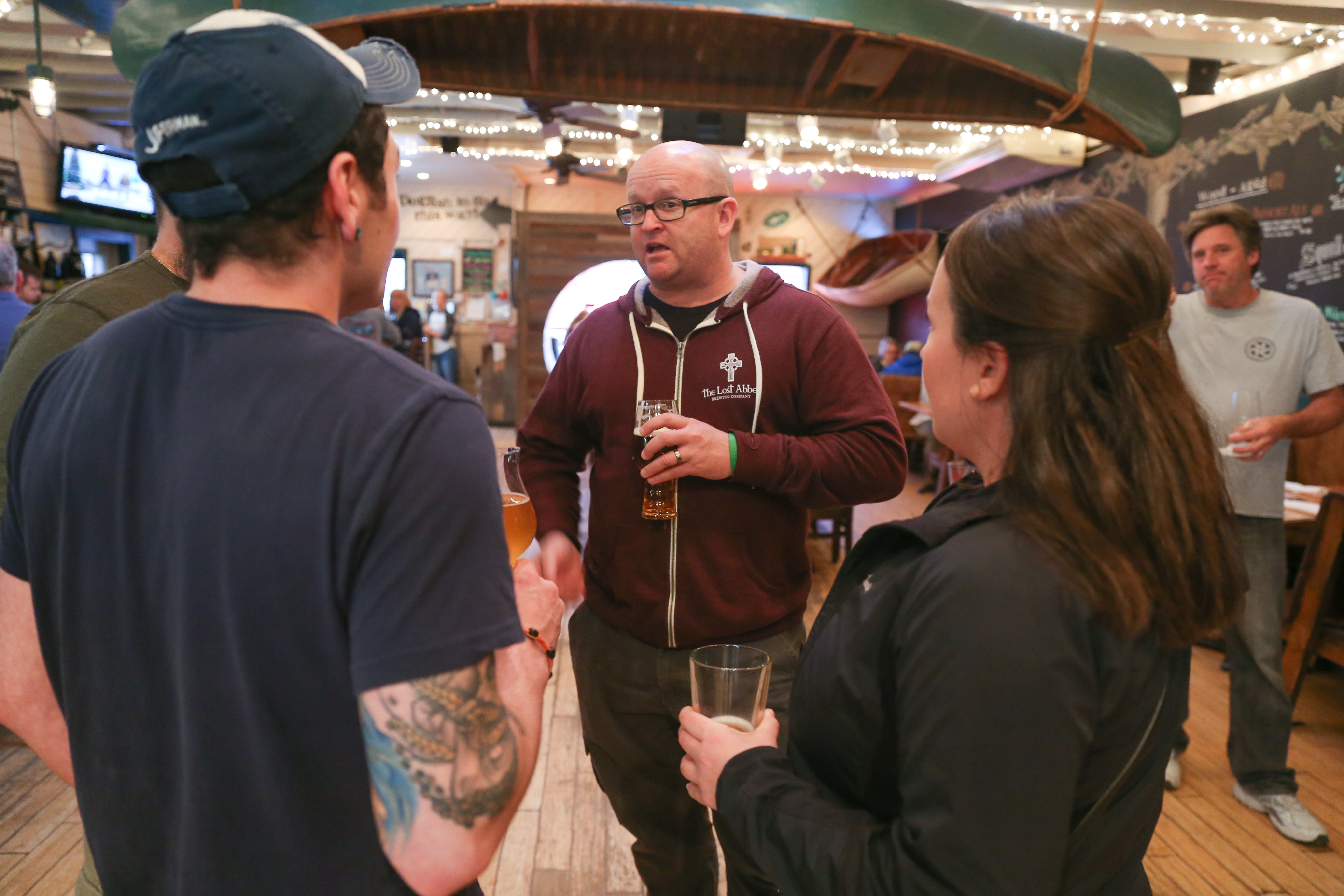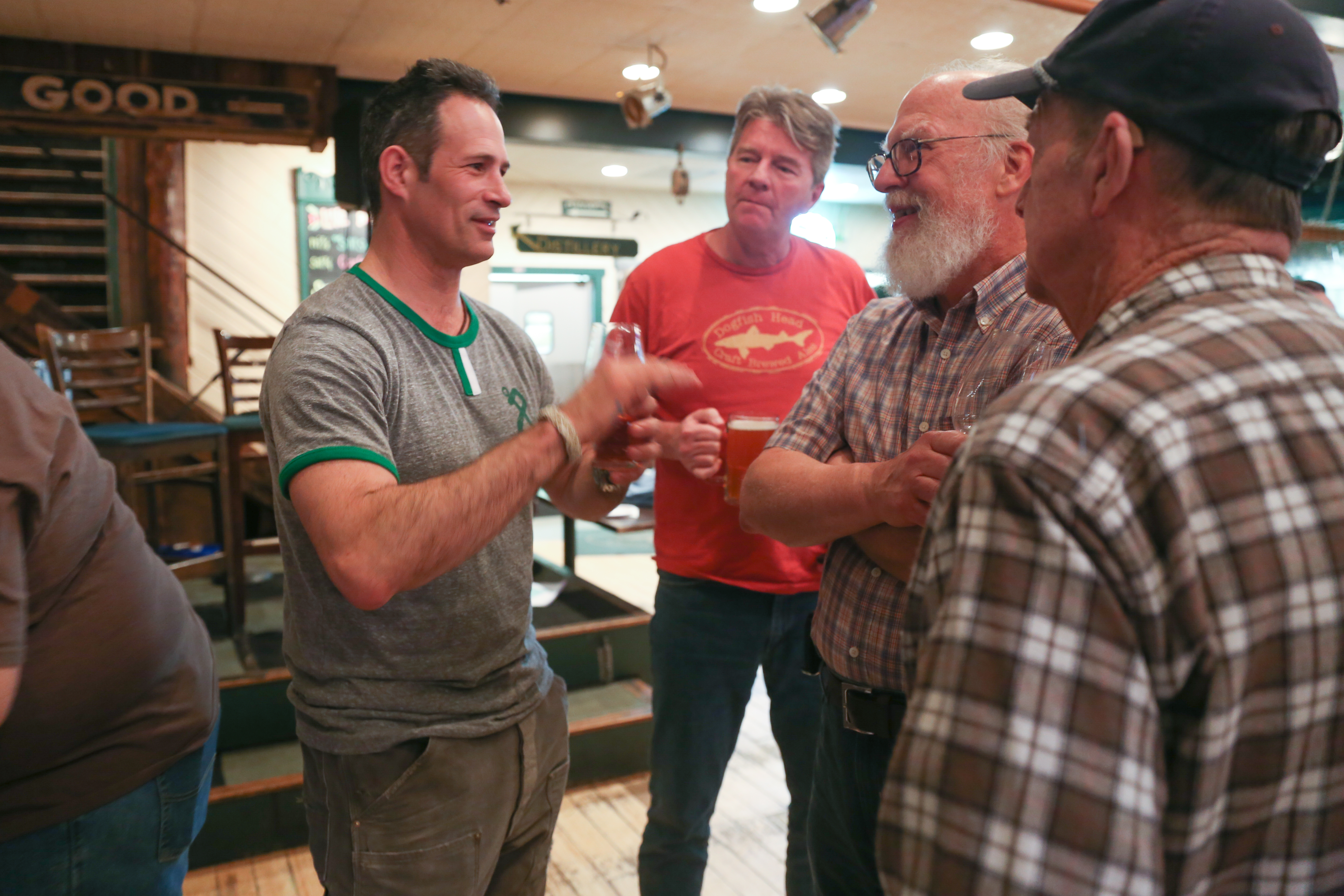 And on Mar. 9, we had our old pal Bryan Selders of The Post Brewing Co. come to town to brew some Bulky Oxen!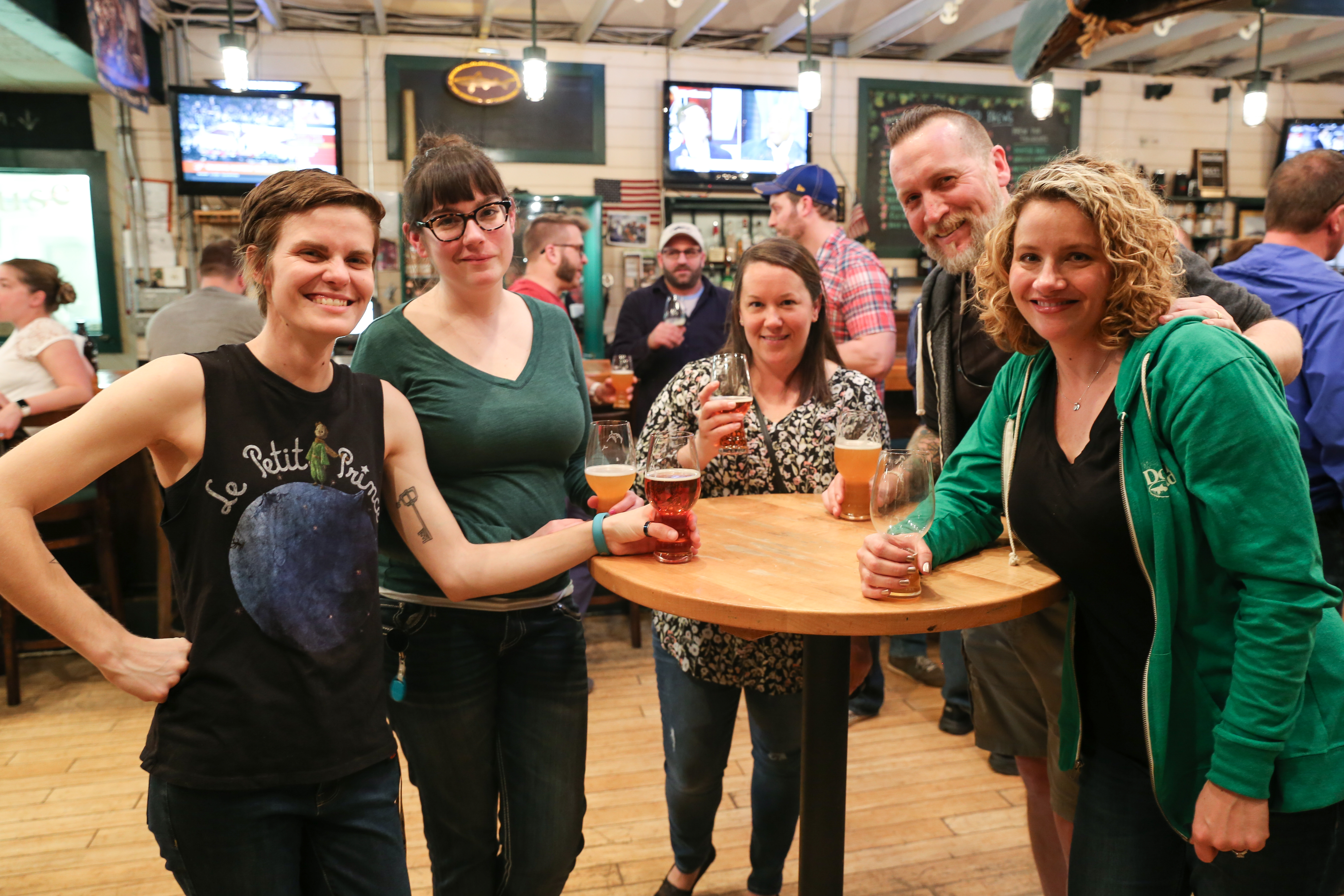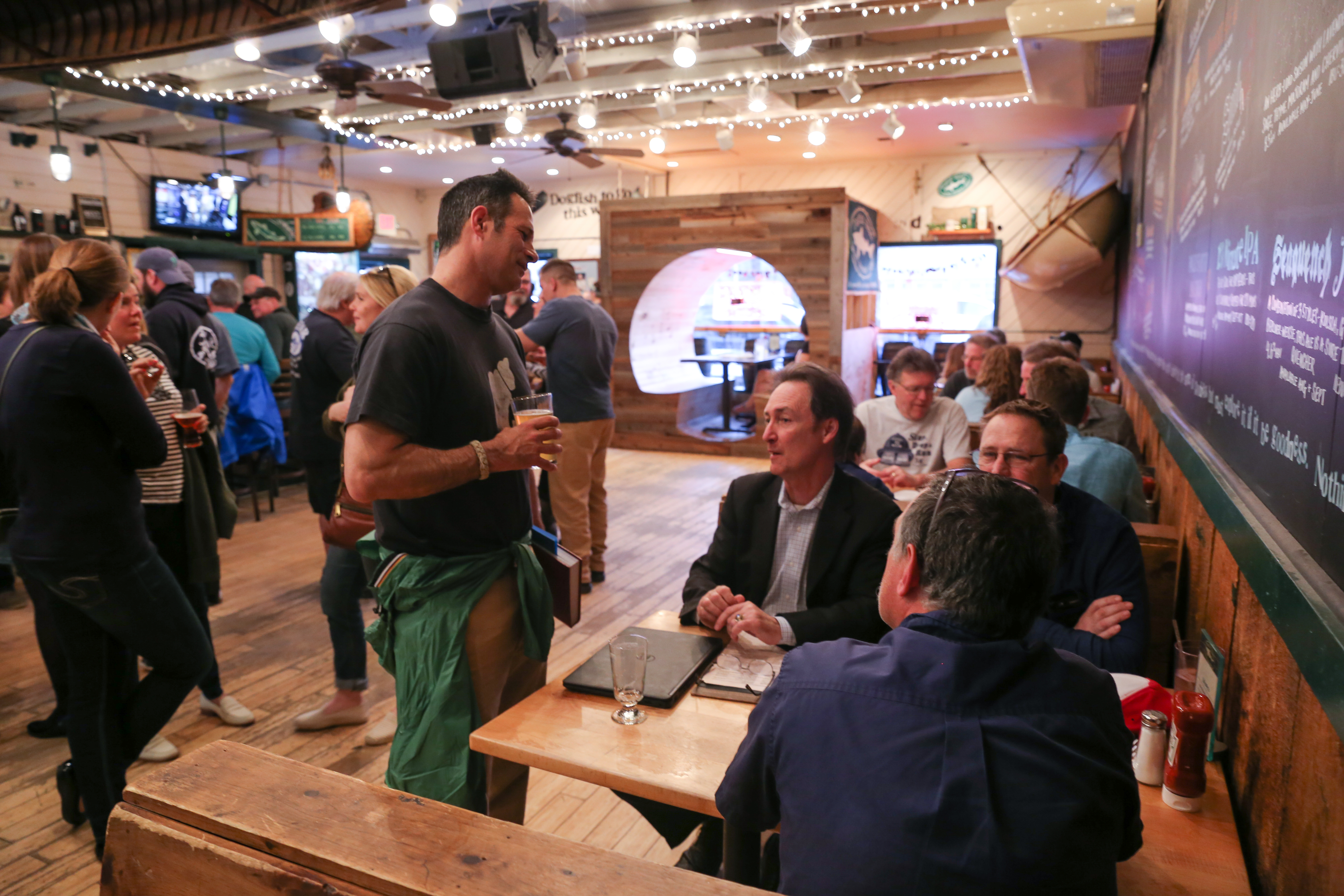 Just as every beer has a story, so do these two gentleman! It was great to reconnect, brew some tasty ales and watch as our locals and co-workers were able to chat with some of craft beer's finest.
Our next round of brew days and happy hours is slated for May. Stay tuned for more details!