Sustainability is always in season!
Tuesday, April 16, 2019
---
Here at Dogfish Head, we define sustainability as giving back in order to move forward, and while we don't take ourselves too seriously, we are extremely earnest about our responsibility to keep our planet clean and beautiful. This is especially true within our Rehoboth restaurants, as everything that is put on a plate or poured in a glass is a result of the goodness harvested from the earth around us … wheat, barley, fruits, produce, fish, poultry, beef – you name it! And while our restaurants' menus may change based on availability of ingredients, we assure you that our commitment to sustainability will never be 'out of season!'
First, both Brewings & Eats and Chesapeake & Maine are proud to be 'Ocean Friendly Certified' by The Surfrider Foundation. As the first two restaurants in the Rehoboth area to gain this distinction, we're thrilled to be doing our small part to help bring awareness to such an amazing cause. To be 'Ocean Friendly Certified' by The Surfrider Foundation, you must abide by the following sustainability guidelines.
Proper recycling practices are followed. – Recycling dumpsters are on site at both of our restaurants and co-workers are trained upon hire on proper recycling practices.
No expanded polystyrene use (A.K.A. Styrofoam). – Mostly commonly found in the form of to-go containers, our restaurants use only 100% biodegradable boxes for to-go and takeout orders.
Only reusable tableware is used for onsite dining, and disposable utensils for takeout food are provided only upon request.
No plastic bags are offered for takeout or to-go orders.
Plastic straws are provided only upon request. – We only use paper straws at our restaurants!*
No beverages sold in plastic bottles.
Vegetarian/vegan food options are offered on a regular basis; and/or all seafood must be a 'Best Choice' or 'Good Alternative' as defined by Seafood Watch or certified as sustainable. – Our restaurants feature both vegetarian and vegan options daily. In fact, our chefs have been known to specially craft meals – altering menu items and recipes – to meet guests' requests.
Energy efficiency efforts, such as LED lighting and Energy Star appliances, are in place. – Both of our restaurants are equipped with energy-efficient light fixtures.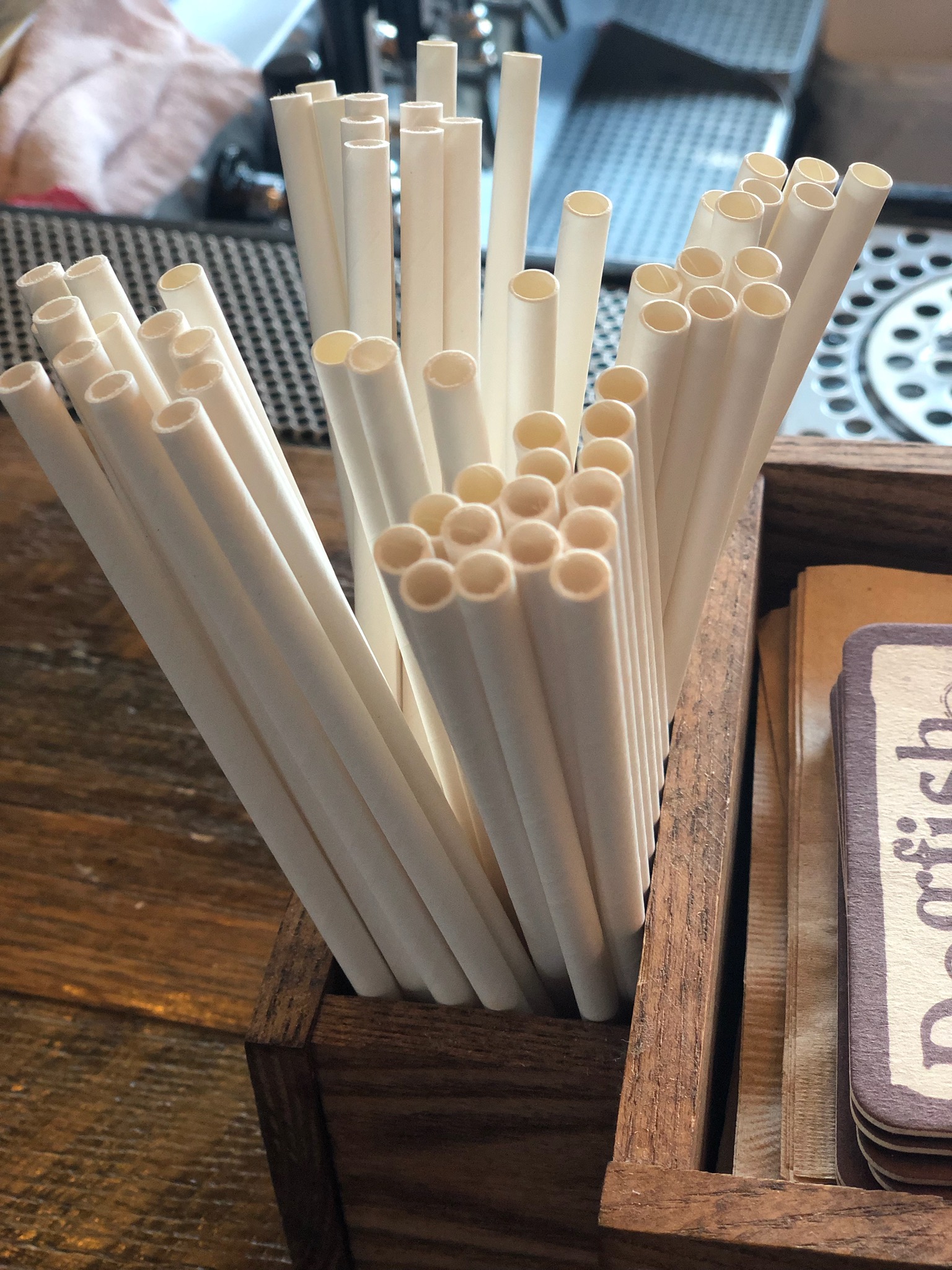 That's not all though! Both of our restaurants also participate in The Crayon Initiative, a program that collects partially-used crayons from businesses and homes across the country, melts them down and remanufactures them in order to reduce waste. Last year, our co-workers collected and donated buckets upon buckets of crayons to The Crayon Initiative to support all of the awesome work that they do.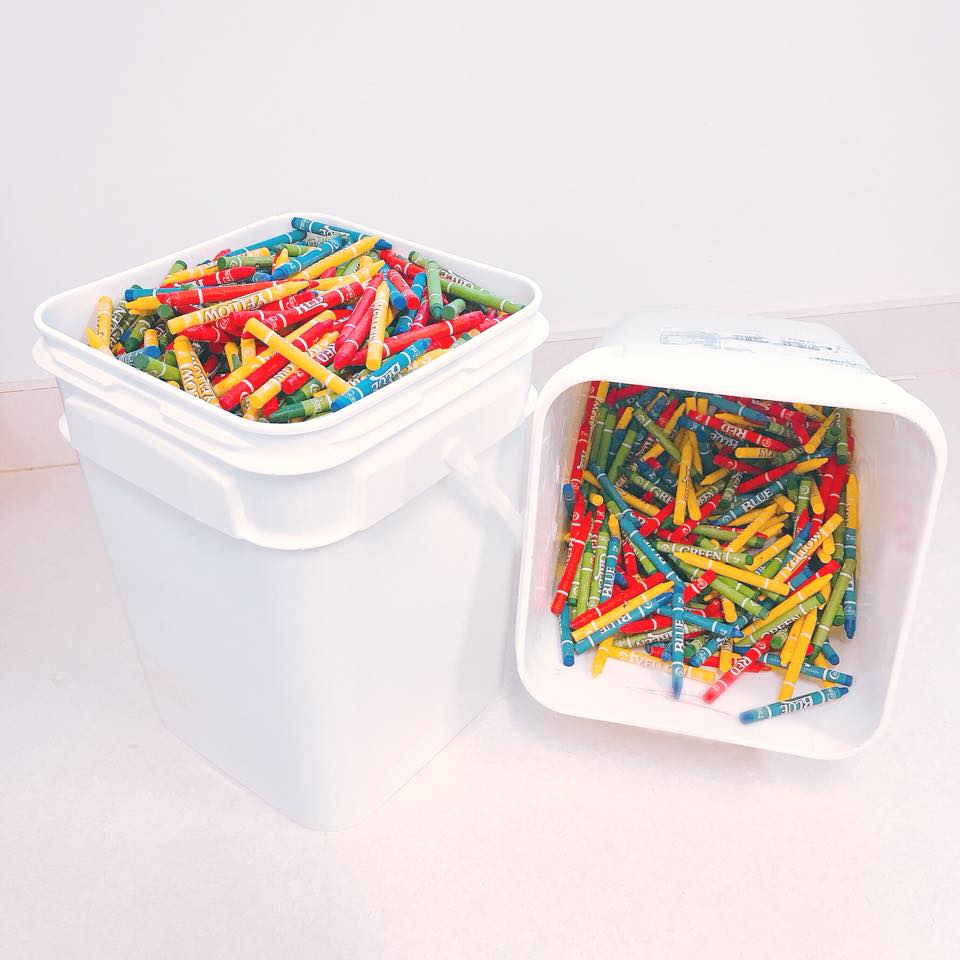 Last, but certainly not least, our team at Chesapeake & Maine takes part in Don't Chuck Your Shuck, a program dedicated to recycling oyster shells. After guests enjoy Chesapeake & Maine's oysters, co-workers gather the shucks and they're picked up by the Oyster Shell Company. The shucks are then 'cured' in the sun and used to restore oyster habitats. Earlier this year, our co-workers spent the day volunteering with Don't Chuck Your Shuck, bagging spent oyster shells for use to help reduce coastline erosion.