Without further ado … Slightly Mighty has arrived!
Friday, March 29, 2019
---
Mighty hop character and just 95 calories … that's not possible. Oh, but it is! After a year of R&D and months of fine-tuning what seemed to be unimaginable, Slightly Mighty is finally here! This true indie craft beer has all the makings of a world class IPA, but with only 95 calories, 3.6g carbs, 1g protein and 0g fat per 12oz serving. Seriously.
But how? Digging deep into our culinary roots, we found our answer in an ancient Chinese delicacy - monk fruit. Sweeter than sugar per ounce, monk fruit amplifies the body and complexity of the beer, yet contains no calories. The result is a hazy gold lo-cal IPA that throws tropical notes of pineapple, coconut, mango and citrus, all while delivering an aromatic hoppiness that makes it oh-so drinkable. Brewed with 'lo-cal'ly grown malted barley, Slightly Mighty is dynamic and crisp with a refreshing hop profile.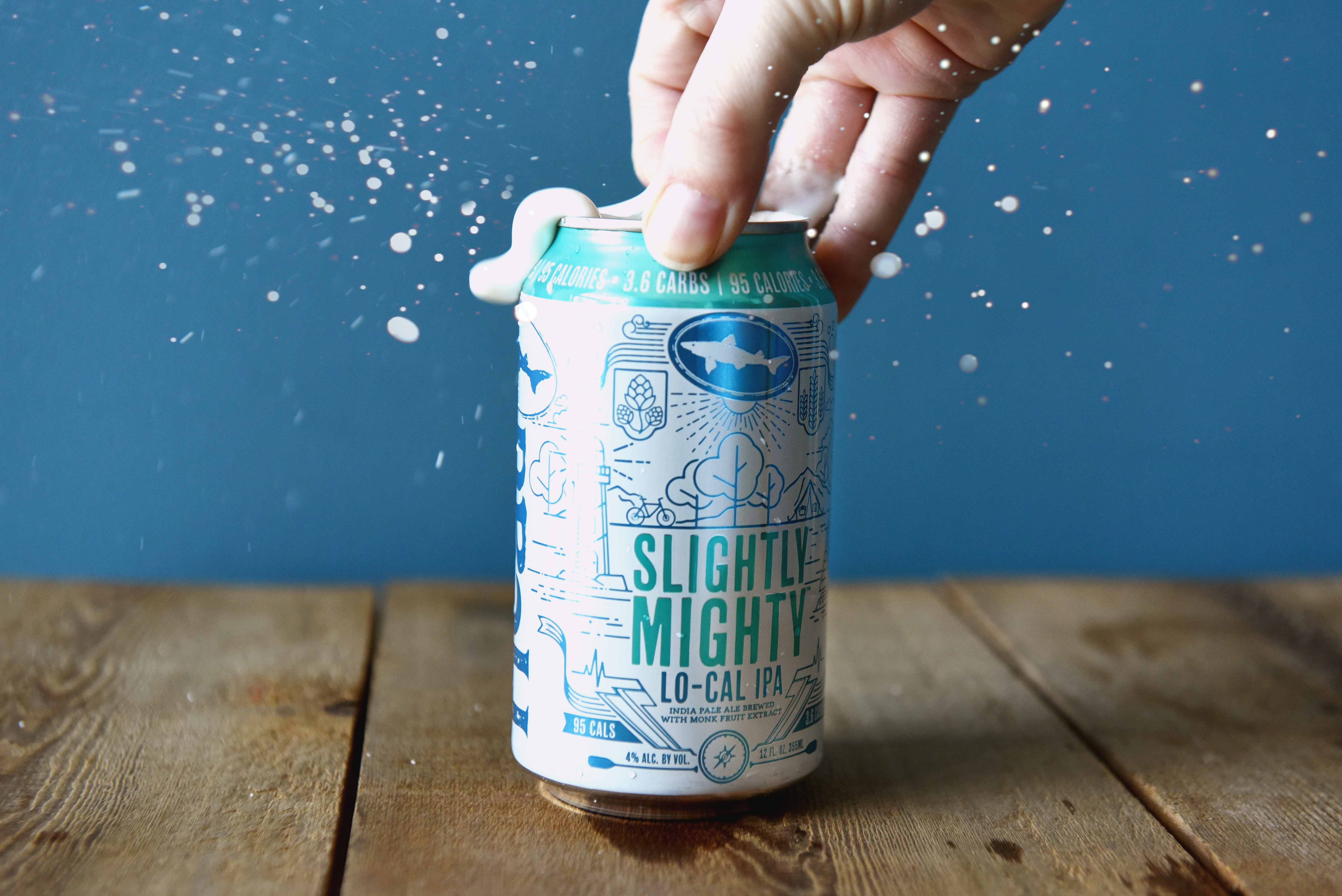 "We developed the recipe for Slightly Mighty using similar methods of molecular-level research and culinary inspiration as we did to make SeaQuench Ale – the most objectively thirst-quenching beer ever made by Dogfish," says Dogfish Head founder and CEO Sam Calagione. "Whereas most IPAs start with a formidable malt bill to balance hoppy bitterness with malty sweetness, Slightly Mighty goes about it a different way – all through the magic of monk fruit. Most light beers are watery and lack body. In terms of body, with Slightly Mighty, the monk fruit essentially acts as the beer's skeleton, on which mighty hop muscle and flavor can be built. It allows us to reduce the malt bill and avoid any unnecessary unfermentable sugars, and consequently deliver a beer that is lower in calories and carbs all while being balanced and offering the complexity of a world class IPA."
Slightly Mighty will be available in 6-pack and12-pack 12 oz. cans and on draft., and will start shipping to select markets starting Apr. 1. Select markets include - MA, DC, MD, DE, IL, IN, MN, SD, WI, VA, IA, KS, MO, NE, PA, WV, NJ, KY, OH, MI.
Additional states will be added throughout the summer with full distribution by this fall.