Seasonal co-workers help spread the off-centered Dogfish Head culture near and far
Tuesday, August 13, 2019
---
It's summertime and the livin' is, well, busy. With the summer season comes an influx of visitors to our local beach towns and each of our coastal Delaware properties … and we love it! To ensure that guests walking through our doors have the best possible experience, we need a little extra help during the warm-weathered months. Enter our seasonal co-workers.
Every summer, we bring in a slew of seasonal co-workers – some new folks and other familiar faces, some from just down the street and others from all around the world – to help out with the increased business that prime-time beach season brings to the area. This year alone, we hired more than 130 seasonal co-workers at Dogfish Head Brewings & Eats, Chesapeake & Maine and our Milton Tasting Room & Kitchen. For many of these co-workers, this is their first time experiencing Dogfish Head and its unique, offbeat culture … but for 32 of our seasonal hires, it's also their first time experiencing the United States. They've traveled from the likes of China, the Dominican Republic, Romania, India and Bulgaria to spend their summers with us! And to give these co-workers the full, off-centered Dogfish experience, recruiter Hilary Wright set up a very special first day of 'work.'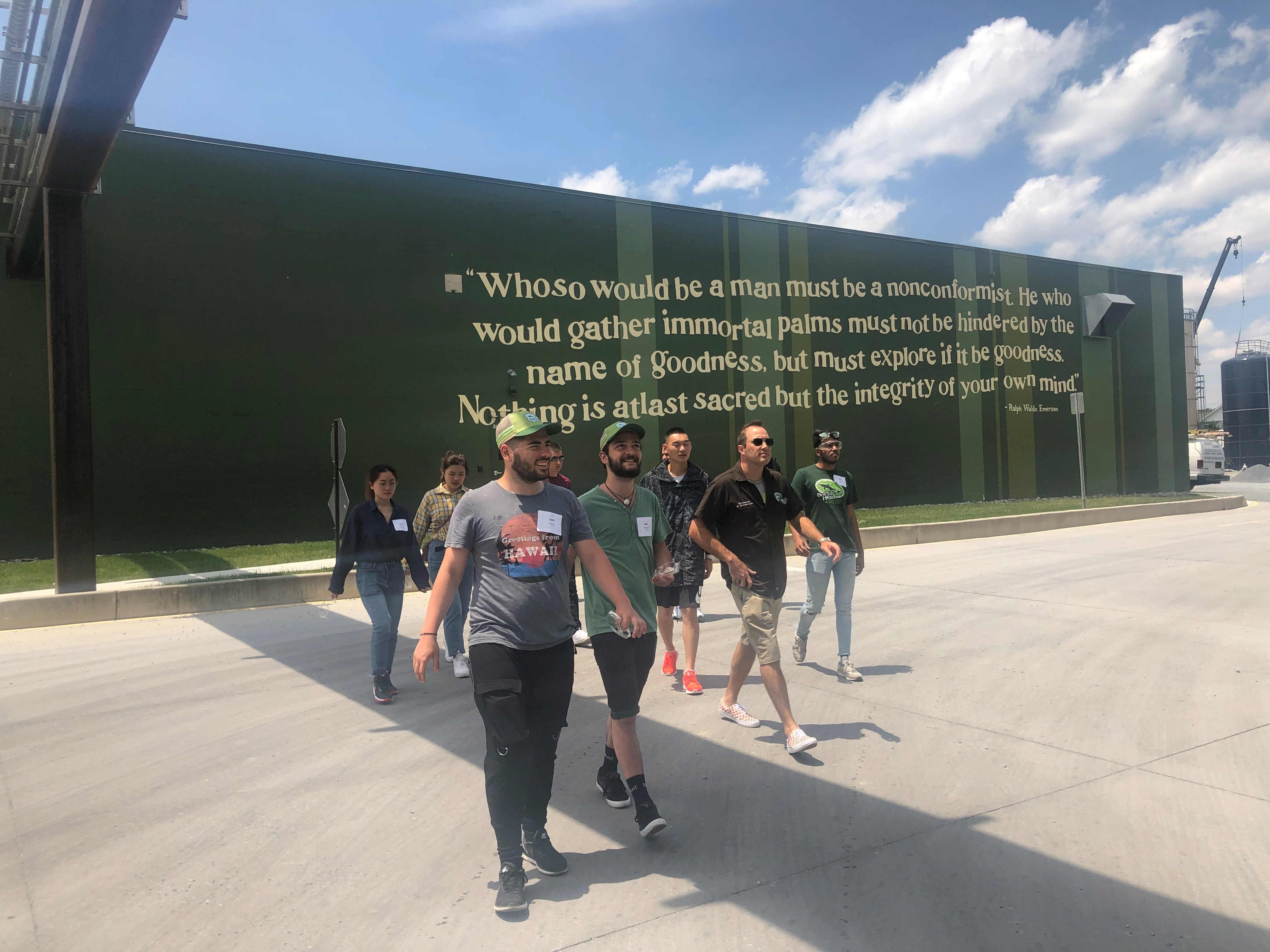 "We picked them up at Brewings & Eats in the Dogfish van and brought them to the brewery in Milton where all had lunch together. Then they got an in-depth tour of the production facility and – for those of age – we shared beers," says Hilary. "Because most of our international co-workers don't have cars in the area, they may not have gotten the chance to visit our Milton campus without our assistance. This 'first day' outing allows us to not only get to know one another better, but also to show our international co-workers everything that Dogfish is all about!"
Wondering why folks would flock to 'Dela-WHERE?' for seasonal employment opportunities? The answer is pretty straightforward, it's the same reasons that coastal Delaware attracts summer vacationers. For starters, it's the beach! Who wouldn't want to spend their summer in the sand?! But for those joining us from abroad, it's also the area's proximity to other major metropolitan areas – like Washington, D.C., Baltimore, Philadelphia and New York City – that make the Delaware beaches the perfect summer job destination.
Attracting a wide array of seasonal co-workers from both near and far allows our hospitality teams to foster cultural growth and encourage intercultural learning in the workplace. It also provides co-workers with the opportunity to make friends from locations across the country and around the world. Each year, groups of seasonal co-workers join our off-centered family, often starting as strangers. But by the end of the summer, they have built powerful, lifelong connections with one another – and trust us, nothing can break up a bond that's built in the spirit of off-centeredness.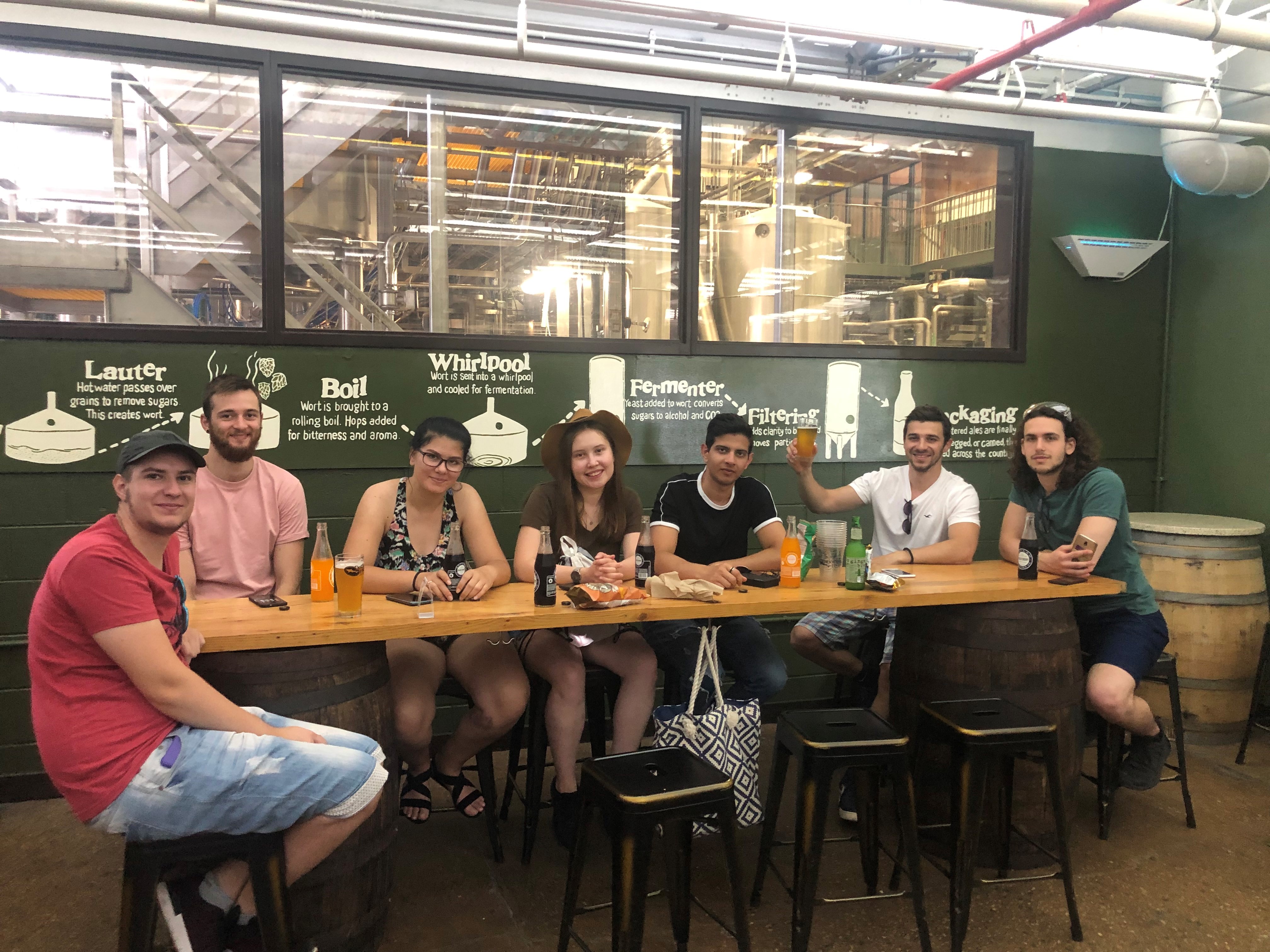 At our busiest time of year, we owe a big shout out to all of our seasonal co-workers for your hard work, and for helping us spread the Dogfish culture both near and far. Together we are heavy, and without you, we wouldn't be able to make it through the summer season. Cheers!