SeaQuench Ale nabs 'Best Low-Cal Beer Award' from Men's Health ... again!
Thursday, April 05, 2018
---
As the fastest growing beer in Dogfish Head's 23-year history, SeaQuench Ale has been named the best low-cal beer by the folks at Men's Health ... for the second year in a row! At 140 calories, 9 carbs, 2 grams of protein and 0 grams of fat per 12 oz. serving, SeaQuench Ale has been capturing the attention and hearts of beer, wine and margarita drinkers alike!
After a full year of research and development, SeaQuench Ale emerged as a citrusy-tart union of three German styles of beer blissfully brewed into one. With it's amazingly tart and refreshingly crisp flavors of lime and black lime, SeaQuench Ale has become the ultimate year-round companion. Along with being named the best low-cal and low carb beer two years in a row, in 2017 Men's Health also said SeaQuench Ale "...may be the world's most thirst-slaying beer."
We're beyond thrilled to hear that fans nationwide, as well as the folks at Men's Health are (still) digging this beer as much as we are!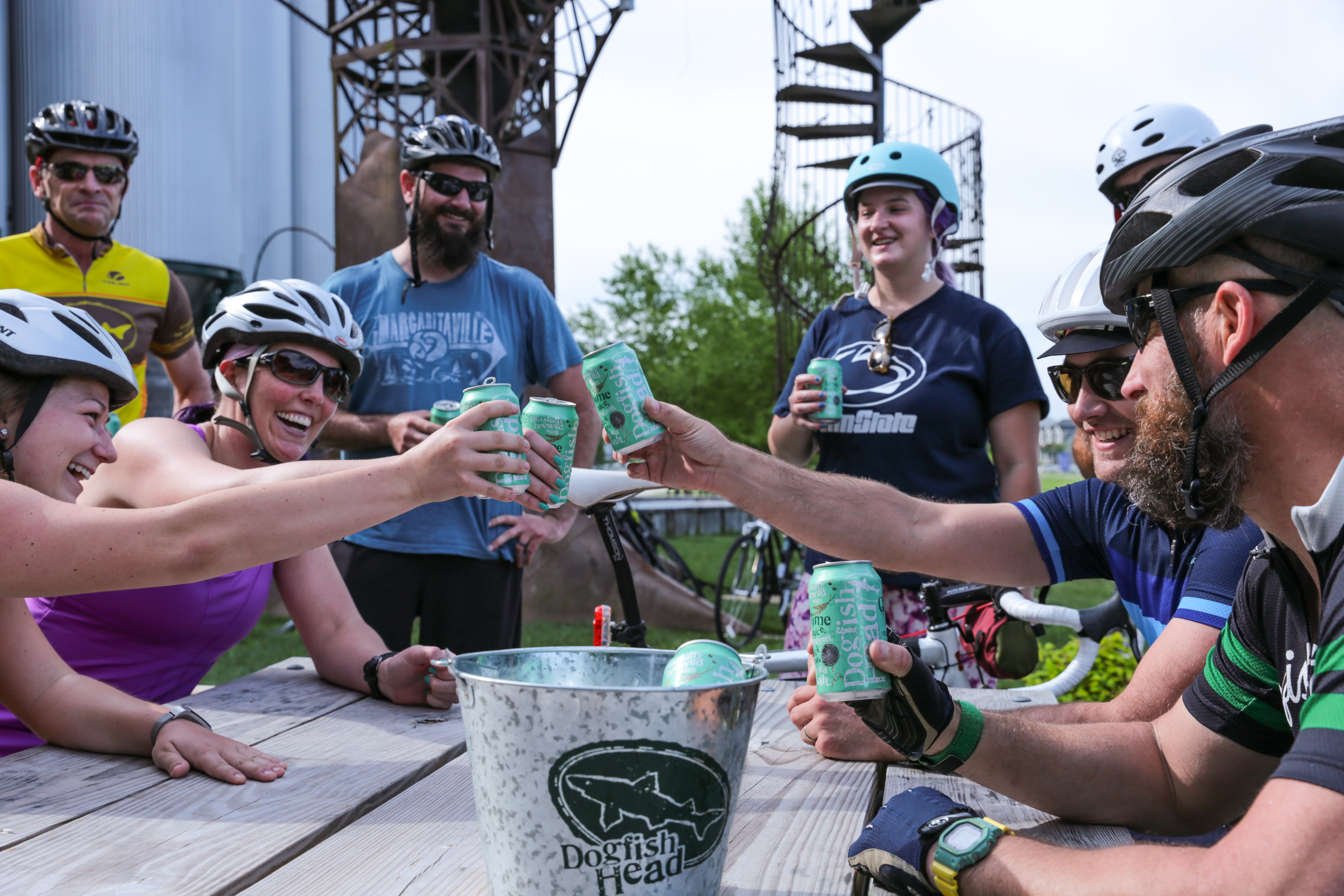 Looking to find some SeaQuench Ale in your neck of the woods? Pop on over to our Fish Finder to find some near you ... and SEA how thirst-QUENCHing a beer can be!
You can also catch Sam dropping some SeaQuench Ale knowledge in a rousing round of 'Battle Questions' during a visit to see our friends at Men's Health! Just click here and settle in!