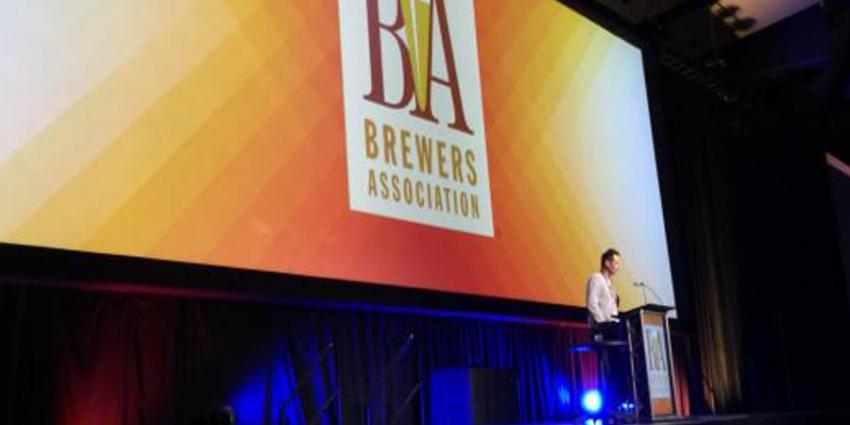 Sam Calagione presented with the Brewer's Association Recognition Award!
Monday, May 02, 2016
---
Pardon us while we share our pride and congrats to Dogfish Head founder and president Sam Calagione for being honored with the Brewer's Association Recognition Award earlier this morning!
Presented each year to an individual or company whose inspiration, enthusiasm and support have contributed to the brewpub and microbrewery movement, Sam is the 30th recipient to receive this award among a hearty list of craft beer inspirations.
"Twenty, twenty-five years ago, America wasn't exactly known for making great beer," Sam said Wednesday. "Today, American craft beer is leading the charge for innovation with thousands of full-flavored, well-differentiated beers."
When Dogfish Head Brewings & Eats opened in 1995, it was the smallest commercial brewery in America. It's now the 16th largest brewery and its off-centered ales can be found in more than 30 states.
"This really belongs to my 200-plus co-workers who make Dogfish Head tick," says Sam. "When we started brewing with culinary ingredients in the mid-90s, we were laughed at and called heretics, but we've never wavered from the belief that we can have as much flavor, complexity, diversity and food-compatibility as the world's finest wines."
Congrats again, Sam and cheers!