Project Extreme Brewing ... arriving September 2017!
Tuesday, August 01, 2017
---
Alright, we teased you at the end of 2016 about a project we've been working on with our brothers from another mother - Todd & Jason Alstöm of BeerAdvocate - and now the moment has arrived!
Project Extreme Brewing: An Enthusiast's Guide to Extreme Brewing at Home is a go! Releasing this October, Project Extreme Brewing is the ultimate authoritative primer on extreme brewing for homebrewers.
Inside this full color book, you'll explore more than 40 recipes for ambitious, boundary-pushing beers. And with tested five gallon recipes based on commercial releases, step-by-step instructions, and insider tips from 34 professional brewers, Project Extreme Brewing is required reading for any serious homebrewer. Nowhere else can you learn to make a Flanders Red inspired by a pastrami sandwich, a Stout with chocolate and oysters, a raspberry habanero Red Ale, or a Scotch Ale designed to mimic the flavors of an Old Fashioned cocktail.
"In the last decade or so the homebrewing and commercial brewing community has grown to fully embrace the concept of beers without borders and brewing beyond militant beer styles. I have been proud to work shoulder-to-shoulder with the Alström Brothers at their Extreme Beer Fest throughout these years and now, with the help of many of our favorite brewers, we are pouring this shared love for experimental brewing into this DIY book," says Sam.
"What's extreme beer? Simply put, it's beer that pushes the boundaries of brewing. And the attitude, creativity, and techniques behind brewing extreme beers is the foundation of today's international brewing revolution. Project Extreme Brewing captures this and we're honored to be a part of it with Sam and the contributing brewers," says Todd.
Over 30 professional breweries contributed recipes and their thoughts on extreme brewing and we couldn't be more proud to have worked with each and every one of them.
Project Extreme Brewing is currently available for pre-order here.
In addition to this ultimate guide, we've also rallied a few of our closest friends to bring you an episodic journey that can't be missed. With six 'documentary-style' short videos, follow along with our pals from Short's Brewing, Carton Brewing, The Post Brewing Co., The Lost Abbey/Port Brewing, BeerAdvocate, and Charlie Papazian of the Brewers Association as they demonstrate what extreme brewing means to them. In between all the launghs and Dogfish Head founder and CEO Sam Calagione showing them around coastal Delaware, you'll get a behind-the-scenes look at each special brew day at our original Rehoboth Beach, Del. brewpub.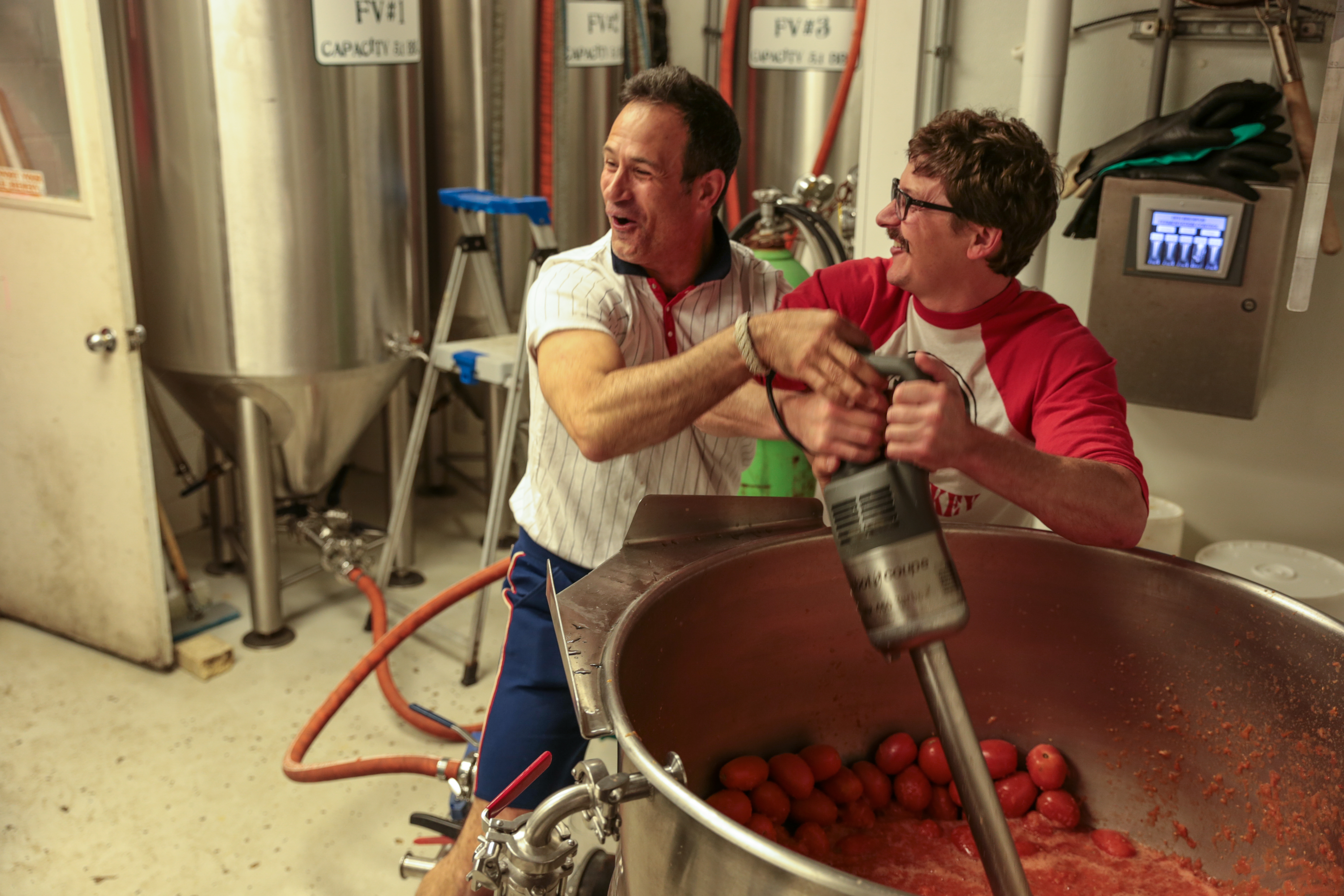 All six episodes will release Friday, September 29 on our YouTube channel: @dogfishheadbeer ... so be sure to mark your calendars and tune it!