A peek inside the Super SWEET
Tuesday, February 05, 2019
---
Located just a short walk from the Dogfish Inn's main cottage, our Super SWEET sits along the Lewes-Rehoboth Canal – only steps from the water, Canal Front Park, a boat launch, local restaurants, shopping and more! Providing all the comforts of home, along with private parking and some additional amenities, our Super SWEET is the perfect place for adventure-seekers, beer-lovers and beach-goers alike … and it's got an offbeat, off-centered style that gives it that true Dogfish Head feel. Let's take a peek inside!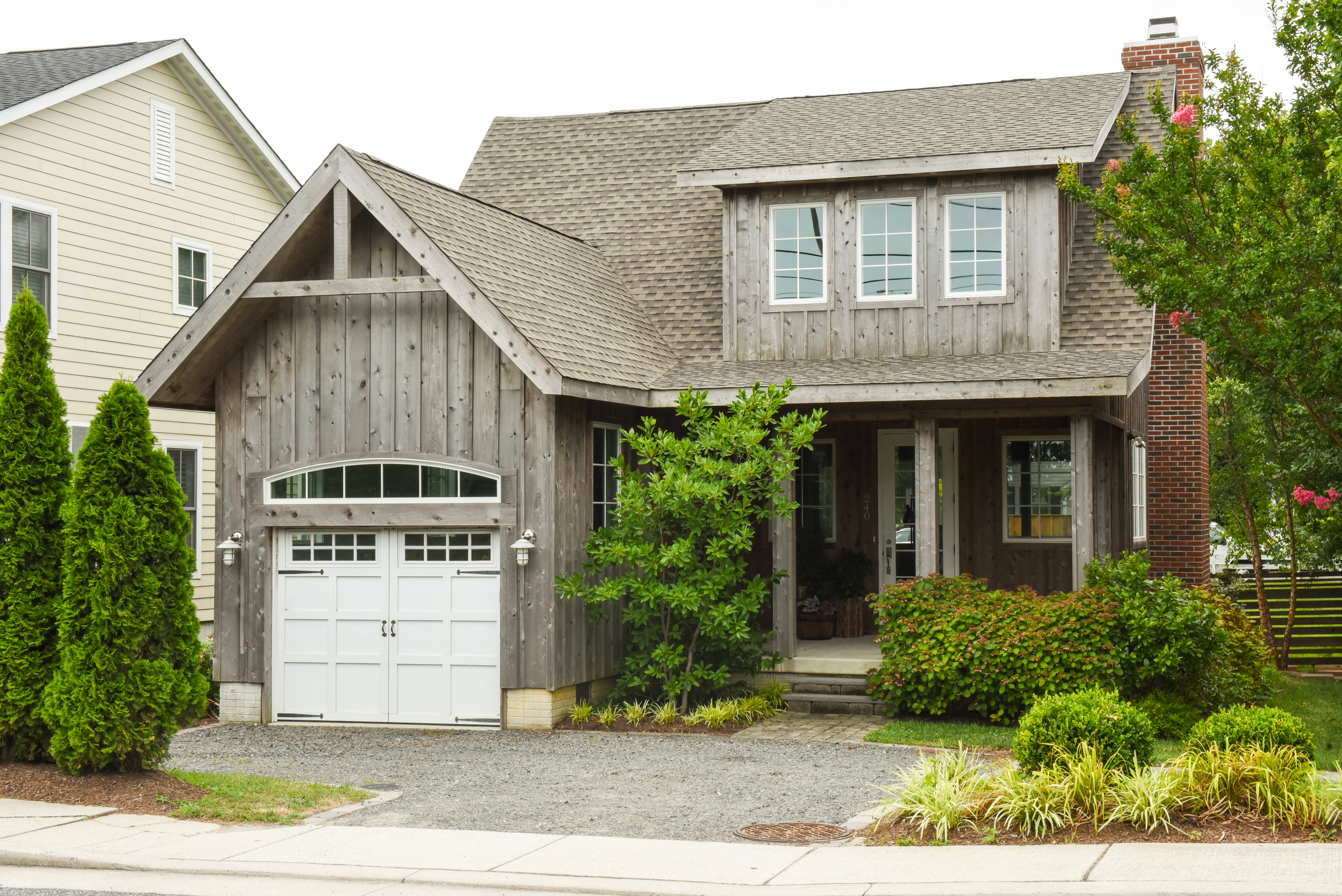 Just as you would find in any of our rooms, our Super SWEET is equipped with Dogfish Head glassware for your imbibing pleasures, our signature beer shampoo and soap, and Dogfish Head x Woolrich blankets to keep you warm on those chilly nights.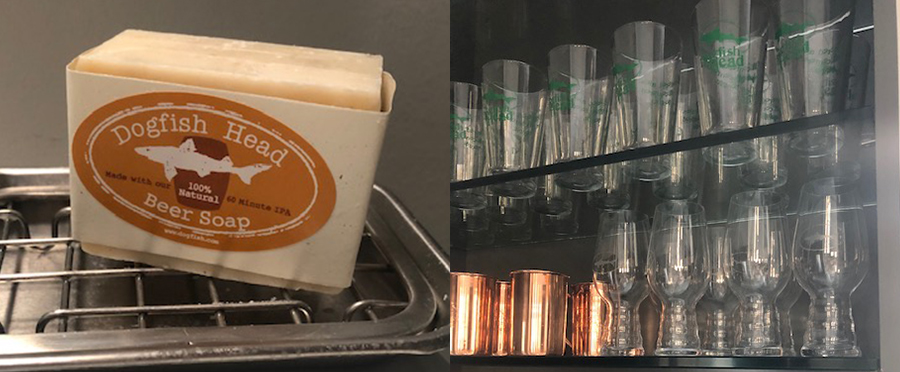 Speaking of chilly nights, the Super SWEET also boasts a wood-burning fireplace and an outdoor fire pit. So throw on some logs, grab a book from our City Lights Library stockpile and relax … there's no better way to spend an evening!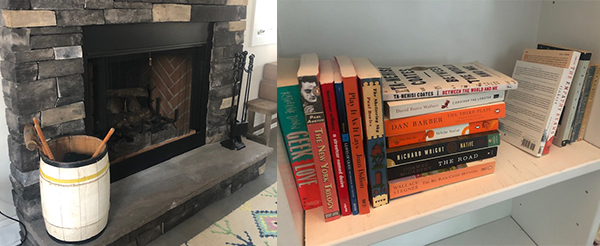 In the morning, head on into the kitchen and let the goodness continue. There you'll find a selection of teas and of course, an ample amount of our Chicory Stout Coffee, as well as some Dogfish Inn mugs to house your daybreak beverages.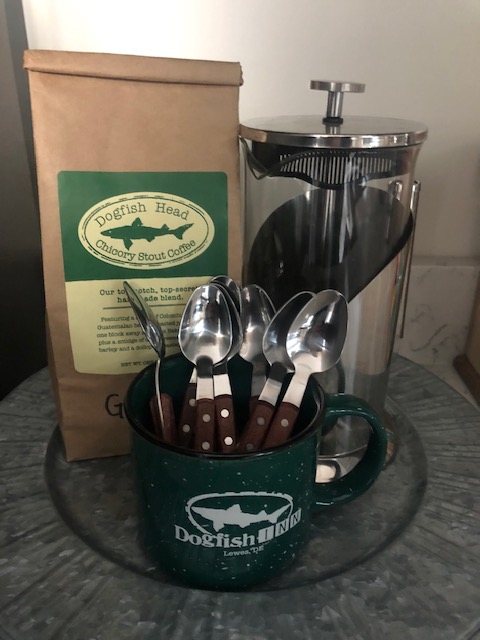 As you wait for your coffee to brew (or your tea to steep), take a minute to step back into a more analog time … you can leave us a message on the refrigerator using fun alphabet magnets, write a note in our typewriter-based guestbook, check out some photos using an old school View Master or put a record on the Dogfish Head x Crosley record player. You're welcome to bring your own records to spin, but we'll leave you a couple to enjoy in case you forget yours at home!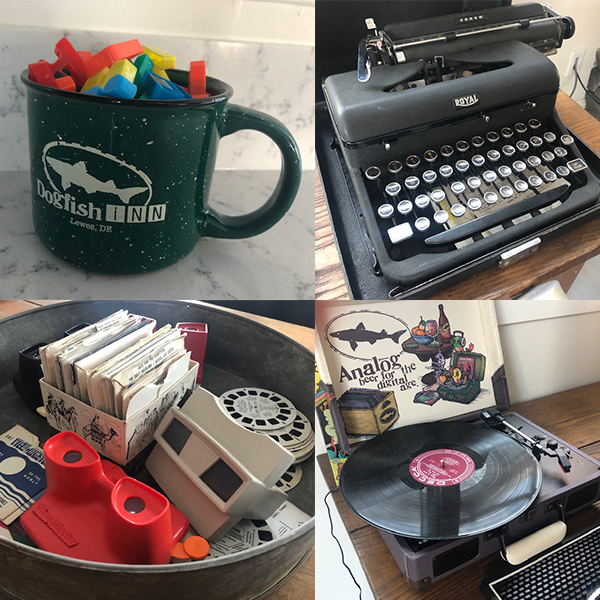 Hanging opposite the kitchen, you'll find a poster from Dogfish Head founder and CEO Sam Calagione's iconic boat trip to New Jersey. For those of you who aren't familiar with the story, it goes a little something like this…
After brewing his first batch of Shelter Pale Ale, Sam wanted to let everyone in New Jersey know about his delicious creation. So he grabbed a 6-pack and a boat, made his way across the Delaware Bay and when he reached the other side, we had officially 'exported' our first off-centered ale.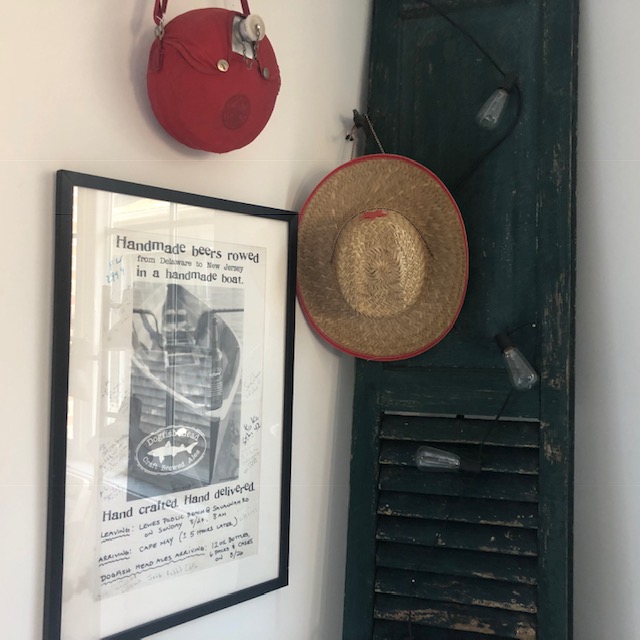 Wondering what kind of boat Sam took on his adventure? Look just above the dining room table and you'll see the very canoe Sam used to make the trip. That's right, folks … Sam rowed a canoe all the way to New Jersey! Talk about dedication!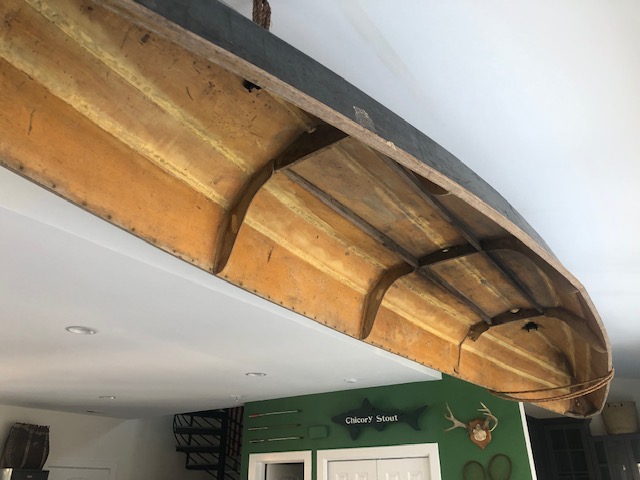 And for the hardcore Dogfish fan, this final décor feature is sure to hit home. Throughout the house, there are a couple of green, wooden sharks, one reading Raison D'Etre and the other Chicory Stout – two of Dogfish Head's first beers! These classic cutouts are from our original brewpub in Rehoboth, where they were used to let folks know what beers were on tap.

Whether you're someone looking for a relaxing home away from home type of getaway, an outdoor-loving explorer seeking new adventures or a beer geek hoping to experience all of Dogfish Head's goodness, coastal Delaware is the place to visit and our Super SWEET is a great place to rest your head while you're here. Start planning your stay now!