A peek inside the Dogfish Inn
Friday, September 08, 2017
---
Situated along the Lewes-Rehoboth Canal, the Dogfish Inn acts as an off-centered basecamp for beer lovers and adventure seekers alike. Holding true to Dogfish Head fashion, you'll find an offbeat approach to style, quality, and craft throughout each of our 16-rooms.
We teamed up with some of our favorite partners to bring our vision to life, and the result is the perfect mix of modern style and convenience … all while celebrating a bygone era of family vacations, big cars, and endless memories. Designed by Studio Tack out of Brooklyn, New York, the Inn features rooms filled with thoughtful beer-centric amenities and design elements.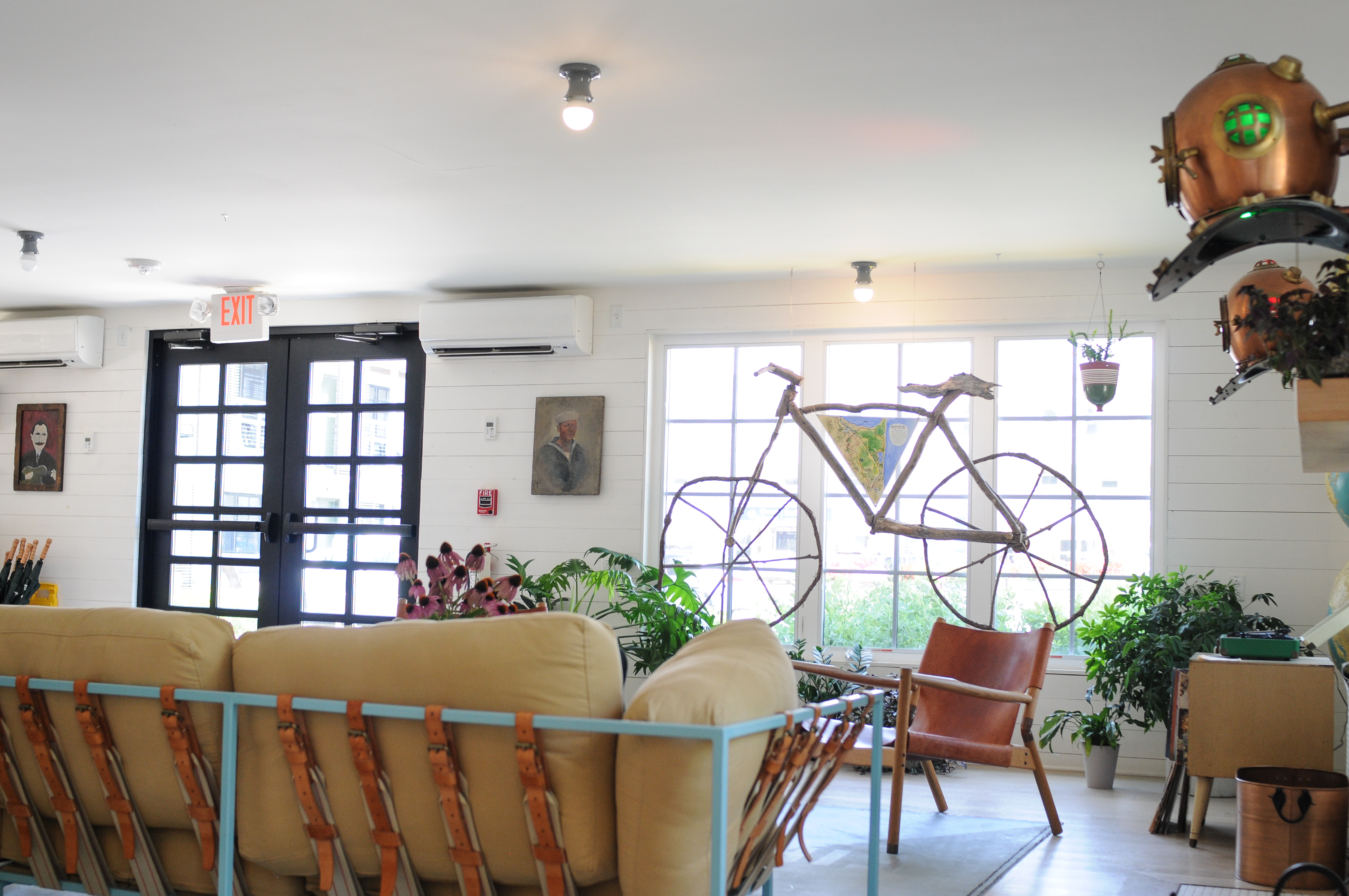 When you first walk into our lobby you're greeted by aromas of our rich Chicory Stout Coffee. Developed and perfected by Dogfish co-workers, our Chicory Stout Coffee is a nod to one of our very first beers, Chicory Stout. Roasted by the folks of Notting Hill Coffee (just down the street!), this unique and dynamic blend of Colombian coffee, chicory and dark malted brewers barley has become a must-have you can only find at the Inn.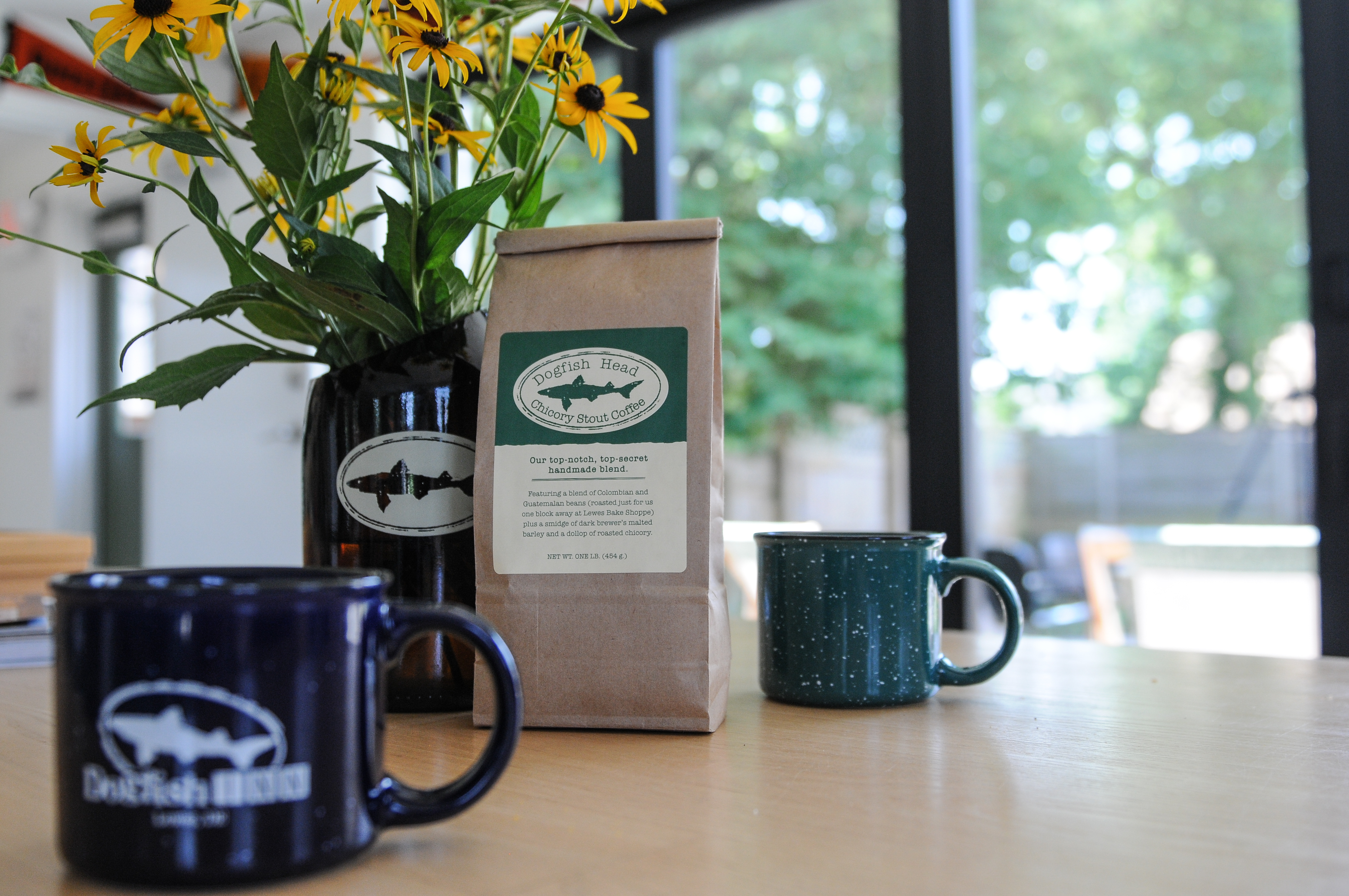 Venture to the back corner of the lobby and you'll get lost in our City Lights Library. Curated by the fine folks of City Lights Booksellers and Publishers, you'll find everything from literary classics to things that make you go 'hmmm.' Founded in 1953 by poet Lawrence Ferlinghetti and Peter D. Martin, City Lights is one of the few truly great independent bookstores in the United States where book lovers browse, read and soak in the ambiance of an alternative culture born from the best generation of artists. These books can be checked out by guests and even purchased. We dare you to read Infinite Jest in one sitting...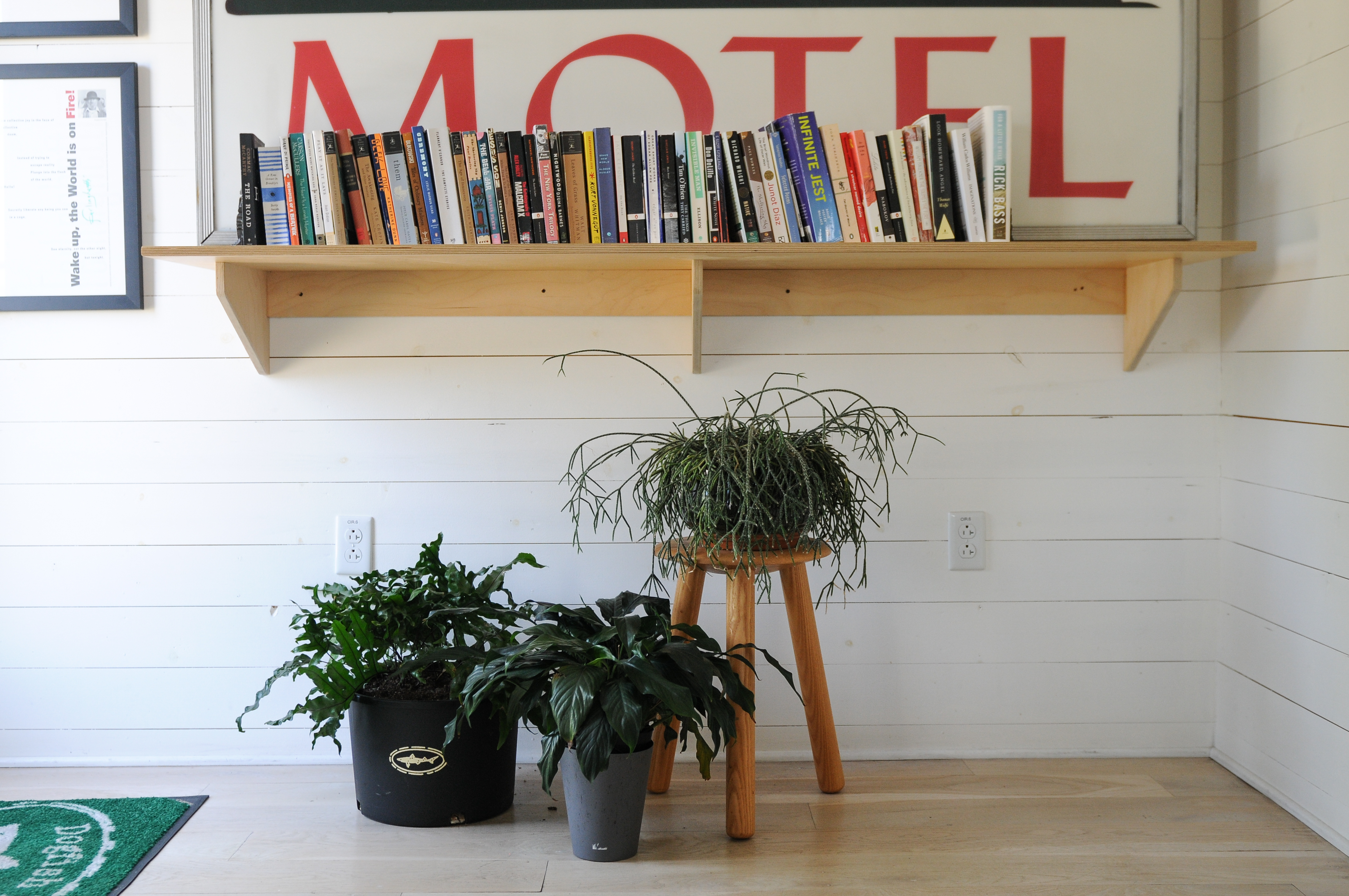 Once inside your room you'll notice custom made Italian linens, real down comforters and pillows, along with subtle touches that make it hard to actually get out and explore all that coastal Delaware has to offer. With an eclectic mix of art from artists like Tara McPherson, Dave Plunkert and Marq Spusta, each room has its own unique Dogfish vibe. Steve Rogers, a local Lewes artist has hand-painted 16 different variations of the historic Lightship Overfalls for an added coastal touch in each room. We worked with our friends at Woolrich to create a custom wool blanket for those chilly beach nights, and an iconic Apolis market bag crafted just for the Dogfish Inn hangs on the wall to help you carry your goods to and fro.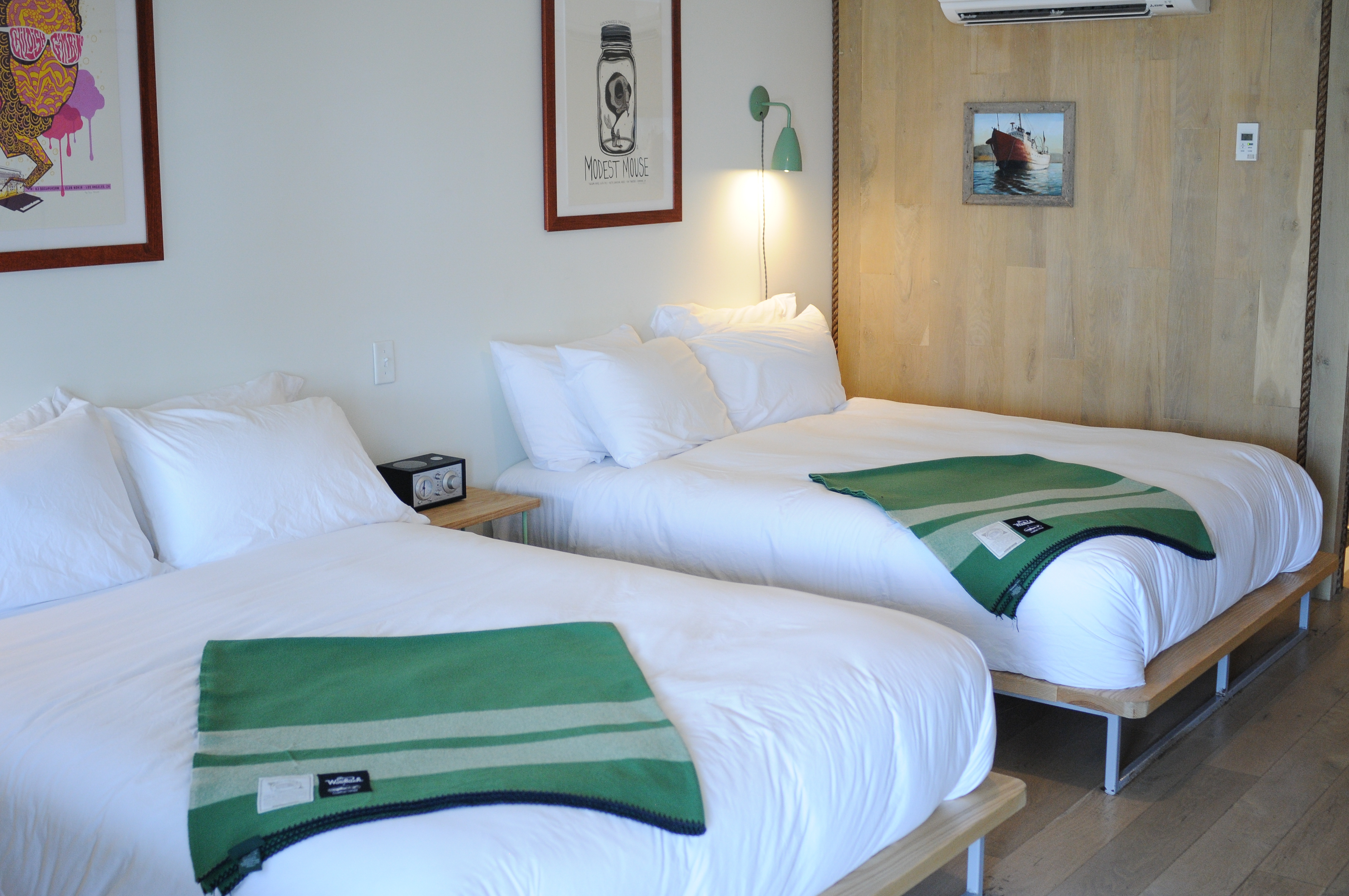 When you are ready to hit the trail, we have Priority Bicycles at the ready. Lightweight and tagged with 'off-centered trails for off-centered people,' these one-of-a-kind beach cruisers were made to withstand the elements and the adventures.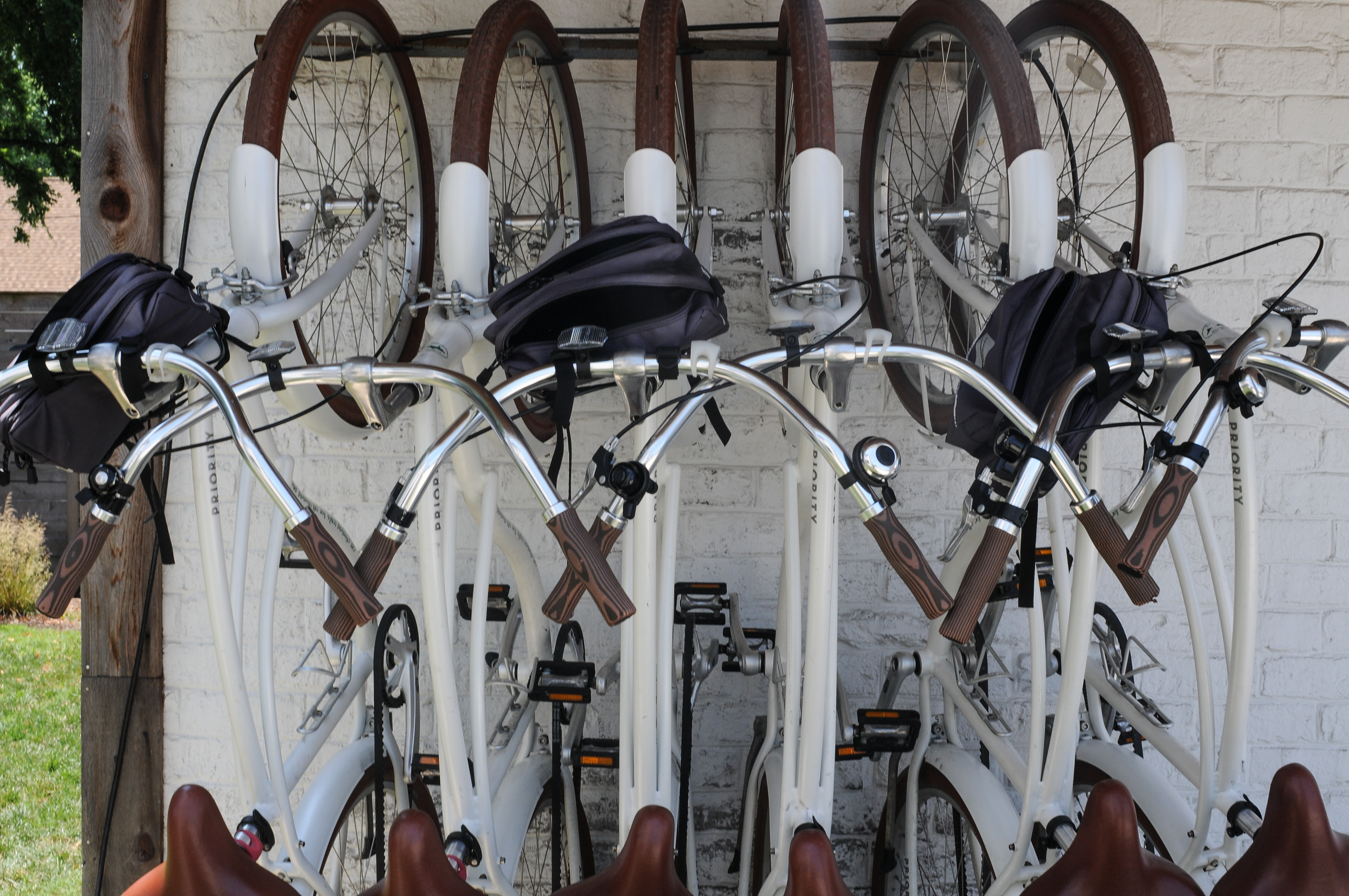 The Dogfish Inn is a springboard for exploration, and a home away from home chock full of thoughtful touches. Won't you come spend the night with us? Book your stay now!