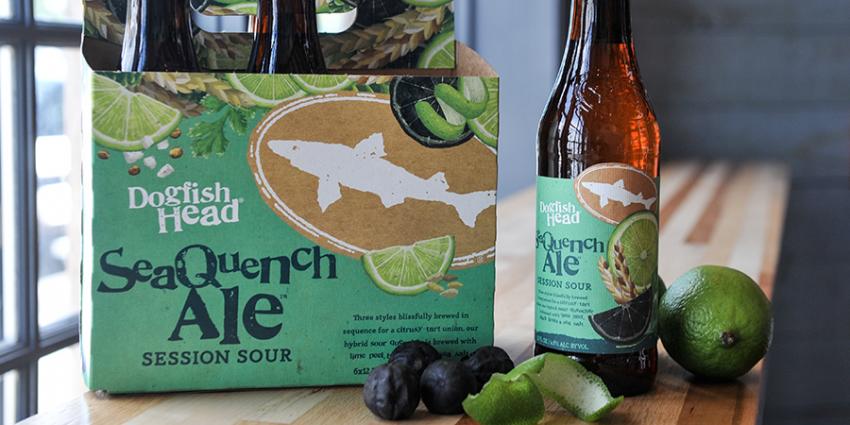 Our new session sour SeaQuench Ale is finally here!
Tuesday, August 02, 2016
---
It's here! SeaQuench Ale is now available at our Milton brewery and Rehoboth brewpub! A citrusy-tart union of three German styles of beer blissfully blended into one, this session sour quencher is made with lime peel, black limes and sea salt.
Releasing just in time for the 500th anniversary of the Reinheitsgebot - aka the "German Beer Purity Law" that says it's illegal to brew with anything other than water, barley, and hops - SeaQuench Ale both commemorates (and disintegrates) this art-censorship law.
Here's the full skinny on the SeaQuench Ale release …
- We started shipping the beer 8/1. We ship to wholesalers first, so look for it on taps and shelves over the coming weeks using the Fish Finder.
- Approved in - AZ, CA, CO, CT, DC, DE, FL, GA, IL, IN, KY, MA, MD, ME, MI, NC, NH, NJ, NV, NY, OH, OR, PA, RI, SC, TN, TX, VA, VT, WA, WI