On to the next chapter of Dogfish Head Brewings & Eats
Tuesday, May 09, 2017
---
After 22 years ... that's a wrap for the original Dogfish Head Brewings & Eats!
We're beyond excited to announce the opening of our new Dogfish Head Brewings & Eats happening on Friday, May 19! Epitomizing the soul of Dogfish since 1995, the pub originated as the smallest commercial brewery in the United States and the beginning of the Dogfish Head story. The new Brewings & Eats marks the celebration of an exciting journey for a local, family-owned company encompassing decades of tradition and collaboration from founders and owners Sam and Mariah Calagione.
"It's the end of one era for our original brewpub and the beginning of a new one," says Sam. "After over two decades in Rehoboth, we're heart warmed to be able to create a beautiful new dining space with a world-class stage for original bands playing original music, delicious eats, a killer brewing and distilling program with the same co-workers fans love and trust in a wonderful new environment."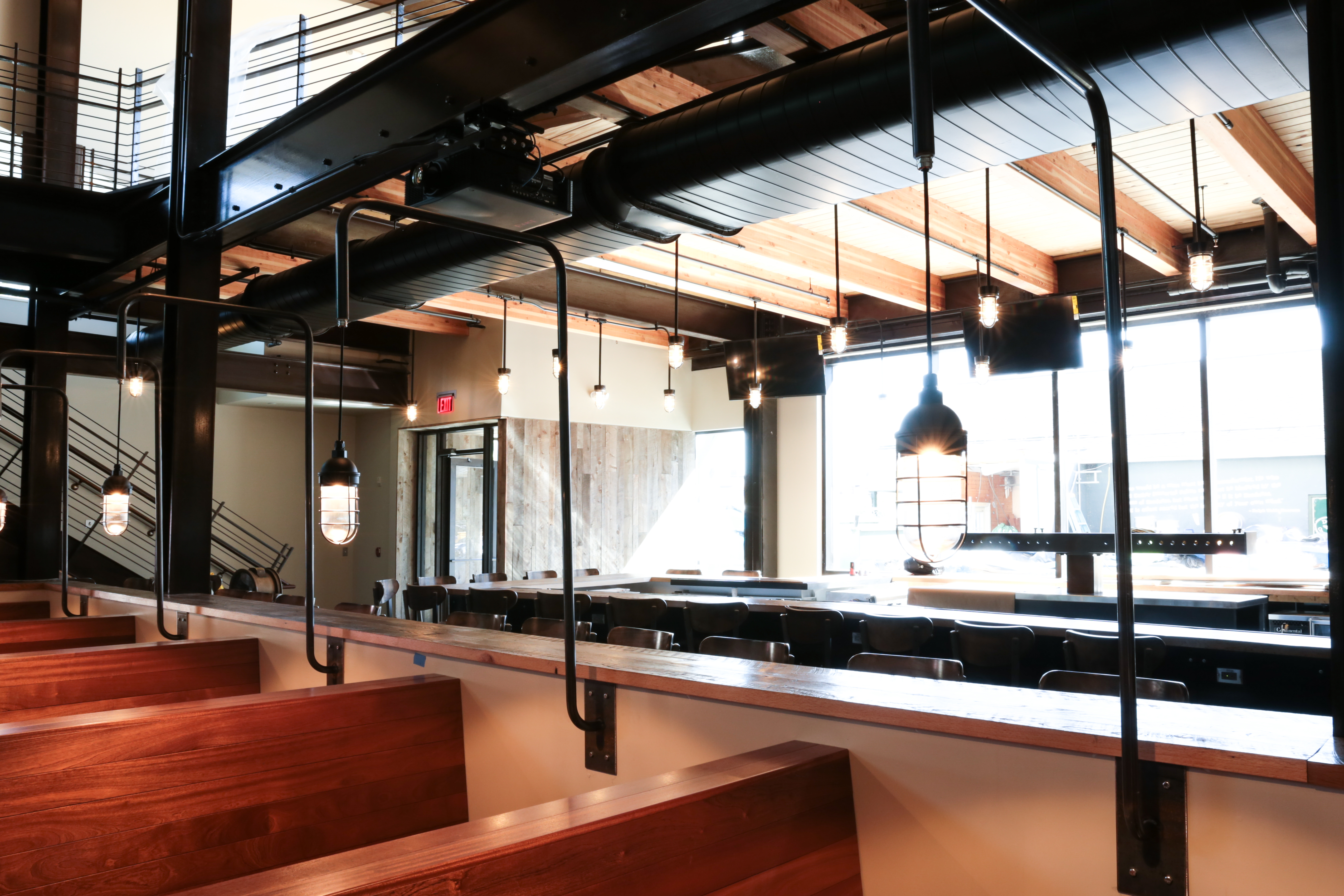 Located right next door to our original brewpub, the 6,300 square foot epicenter for off-centered beers and spirits, thoughtfully crafted food and musical expression, has a vibrant interior design style featuring artwork celebrating the creative, rebellious connection of three American art forms: punk rock, hip hop and craft brewing. Soaring walls with warm wood tones and cozy barrel booths with oversized fishbowl glass windows allow for tons of natural light to illuminate the space. Warm and spatial with high exposed ceilings, full length windows and a metal staircase leading to a mezzanine dining area overlooking the main room and stage, the new pub floor plan has seating for 180 guests. Designed by DIGSAU Architects, an award-winning Philadelphia based firm practicing contemporary architecture, the new pub will share a similar look and feel with the brewery in Milton. "We've learned from working with Dogfish Head for the past nine years that the company has its own special culture and loyal fan base, so we set out to design a space to provide the background of the unique Dogfish experience," says Chris McAdams, Project Designer at DIGSAU. "It's a very raw, wooden, naturally finished space, built with a few special off-centered quirks, like the barrel booths and the nook by the bar – spaces where people can say 'that's my spot'."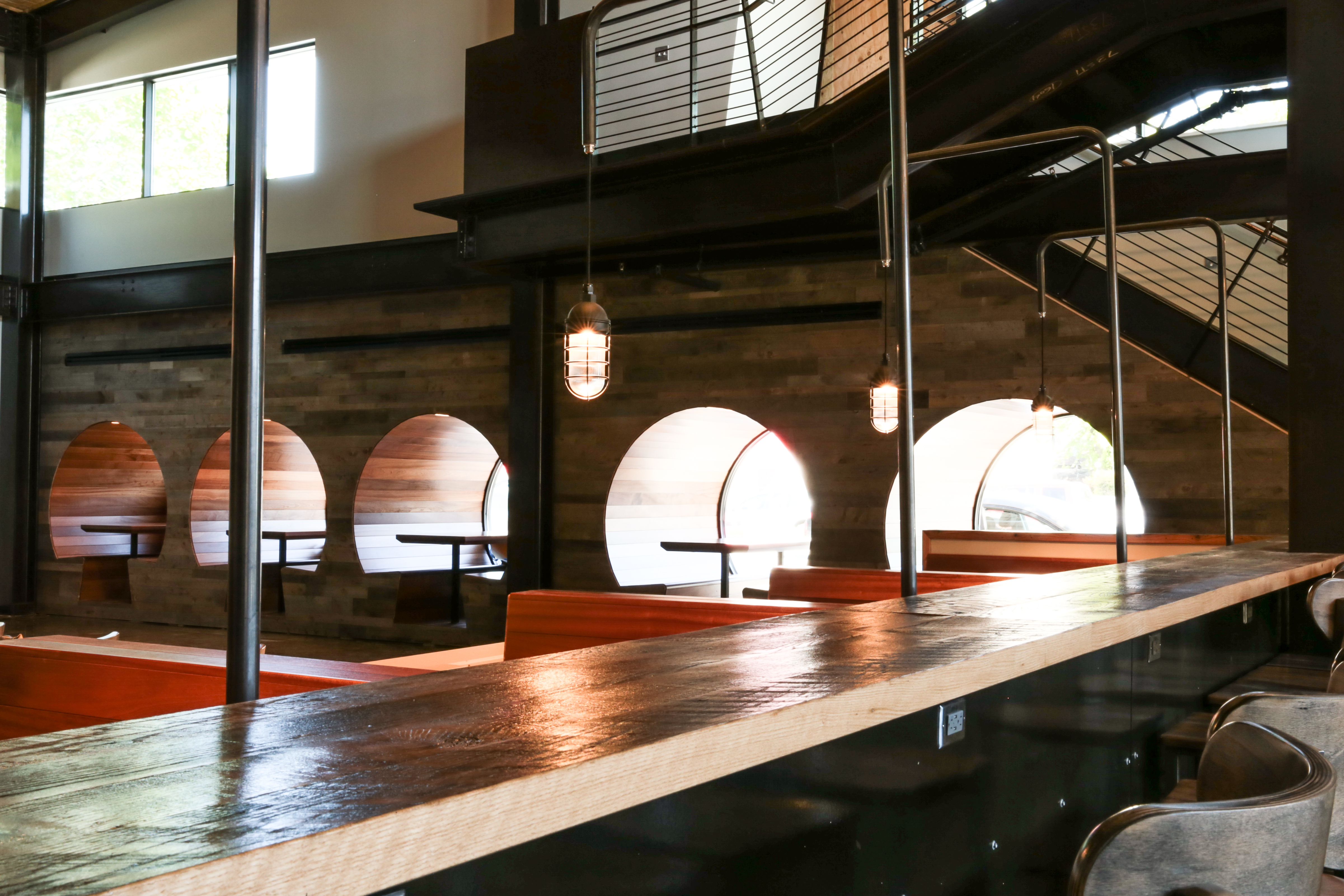 The new menu at Brewings & Eats highlights our original pub fare such as Crab Corn Chowder loaded with Maryland crabmeat and bacon, Seafood Tacos made with local seasonal seafood, Fish and Chips coated with Namaste beer batter, House Baked Pretzel Bites served with Palo Santo Marron mustard and 90 Minute IPA white cheddar ale sauce, and the Indulgence Burger piled high with 90 Minute IPA white cheddar ale sauce, Burton Baton bacon jam and a buttermilk fried onion ring. Our ever inventive culinary team has been busy in the kitchen working on newly inspired items like Buffalo Chicken Mac & Cheese and Rotisserie Chicken served with delicious off-centered sides, Wood-Grilled Grilled Cheese Sandwich stuffed with cheddar, gouda and provolone cheeses served with Palo Santo Marron onion jam paired with crispy hand-cut fries, and Wood Oven Pizzas crafted with house made dough. Are you drooling yet?
We didn't forget about the bar either ... a large, horseshoe style, walnut-top bar, with a tap tower constructed from repurposed metal from our Milton brewery, provides panorama views of the raised stage. The draft tower features twenty-four taps pouring fan-favorite beers like 90 Minute IPA, SeaQuench Ale, 60 Minute IPA and Flesh & Blood IPA. You'll also have the chance to still enjoy Brewpub Exclusives and cask-conditioned beers, as well as a highly focused and deliberate cocktail program spotlighting scratch-made spirits from Dogfish Head Distilling Co. An adjacent pizza counter bar offers close-up views of chefs baking cheesy, delicious pies in a custom stone hearth oven. Nearby, a lofty 8½ foot diamond-design, wood storage tower provides a home for wood planks used to fire the open-flame pizza oven and wood-grill.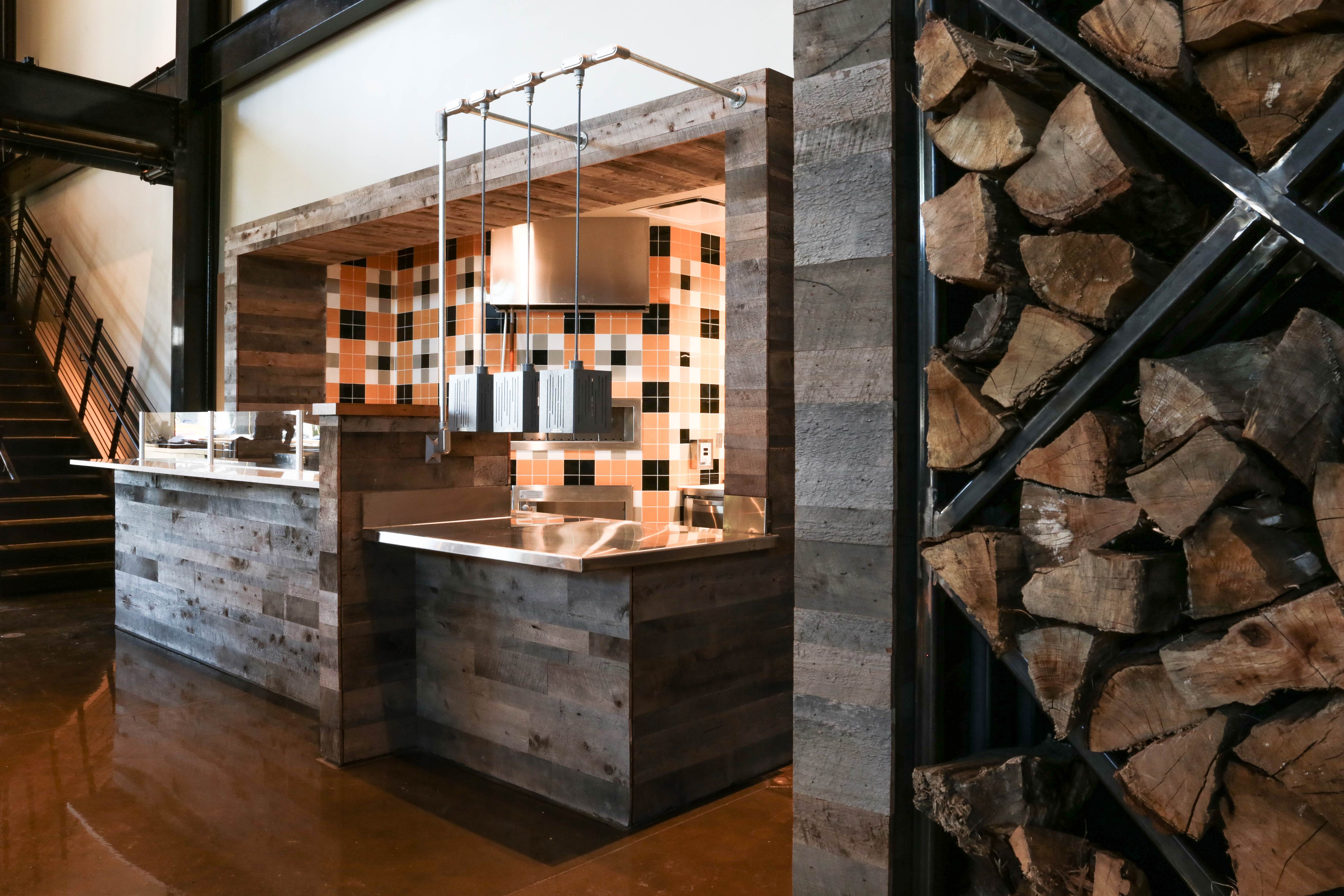 "Off-centered food, beers, spirits and music have always shared the central stage at our Rehoboth brewpub, however, our music stage itself has only become world class now that we have built our whole facility around it," says Sam. Equipped with a premium sound and lighting system and professional soundboard, the elevated 220 square foot, state-of-the-art stage will host national and regional musical performances strengthening our sentiment that the enjoyment of a beautiful beer while listening to original music at the same time is an exponentially awesome experience.
On Friday, June 2 at 10 pm, Brewings & Eats will welcome Richard Lloyd, a founding member of Television, an American punk rock band as our first musical act in this new space! Lloyd, a guitarist and session musician with Delaware roots, is spotlighted in a mural at the new Brewings & Eats. Other notable acts confirmed for the new stage include: Guided By Voices, Ron Gallo, Michaela Anne, BJ Barham of American Aquarium, Los Straightjackets, Marshall Crenshaw and Steve Gunn.
While our brewpub will be closed for about two weeks as we move everything over, our co-workers at Chesapeake & Maine are picking up the lunch slack! Head on over there for tasty eats and delicious drinks, as they're open for lunch every day at 12 p.m.!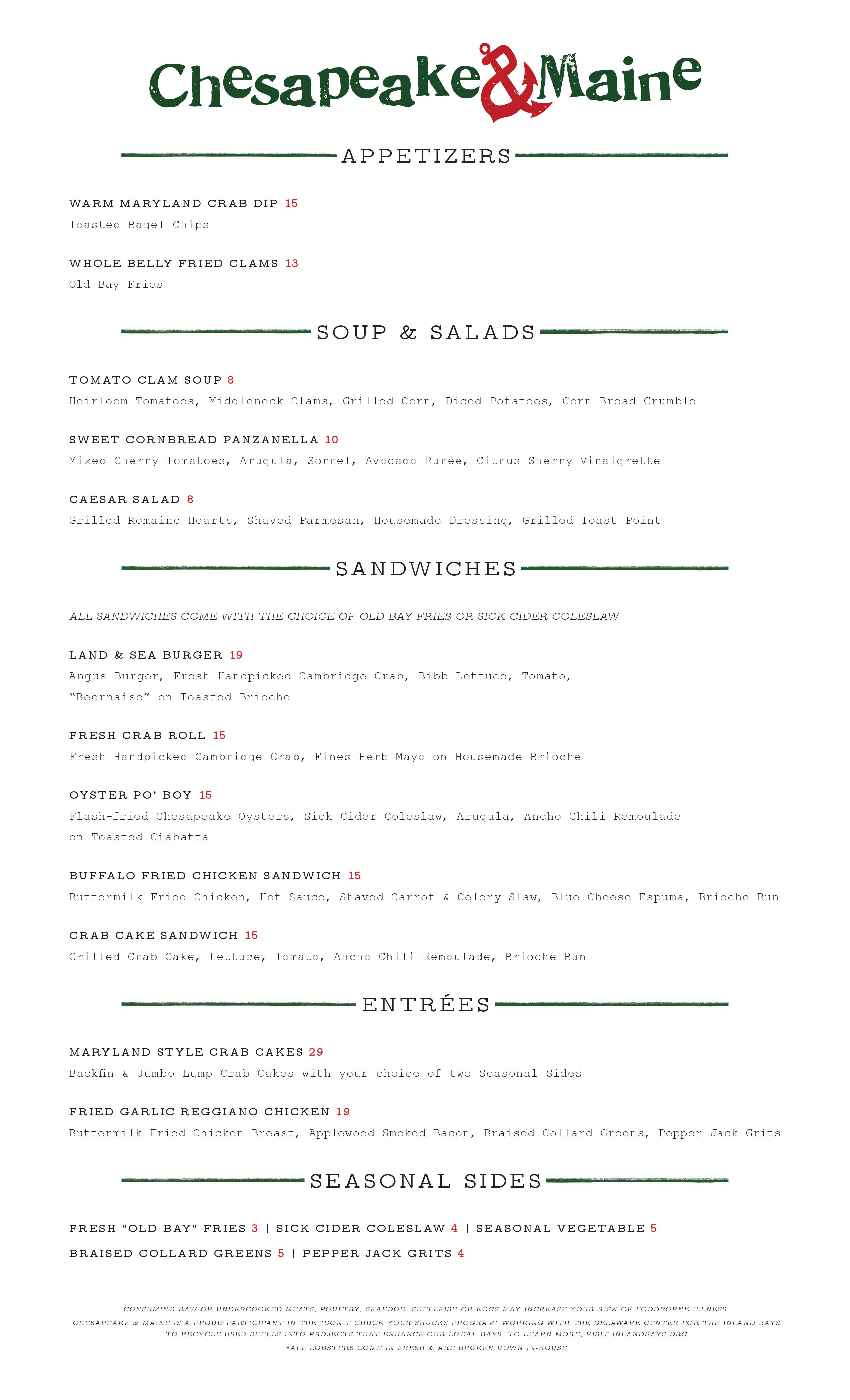 The original Brewings & Eats will remain open all summer for visitors to purchase merchandise and beer, and to fill crowlers and growlers to-go.