Love is INN the air at the Dogfish Inn
Friday, January 11, 2019
---
Whether it's the crackling fire, comfort of a cozy blanket or the feeling that the world is moving a little slower, there's something INNcredibly romantic about the chilly winter months. So why not grab that special someone in your life and book a dreamy getaway to the Dogfish Inn?
Nestled in the heart of downtown Lewes, the inn is a relaxed spot to rest easy and recharge with your beloved. We've got rustic, beer-themed rooms, complimentary bikes for guests to use, a comfy cottage chock full of books, games, music and more, and a cowboy cauldron fire pit just outside. We also offer couple-centric experiences, including our Romantic Chemistry package and Heidi Lowe's Lovely Rings By Hand. Picture this … opening the door to your room to be greeted by a bouquet of fresh flowers and local chocolates, or creating customized wedding bands with your eternal love. Yep, we can make that happen!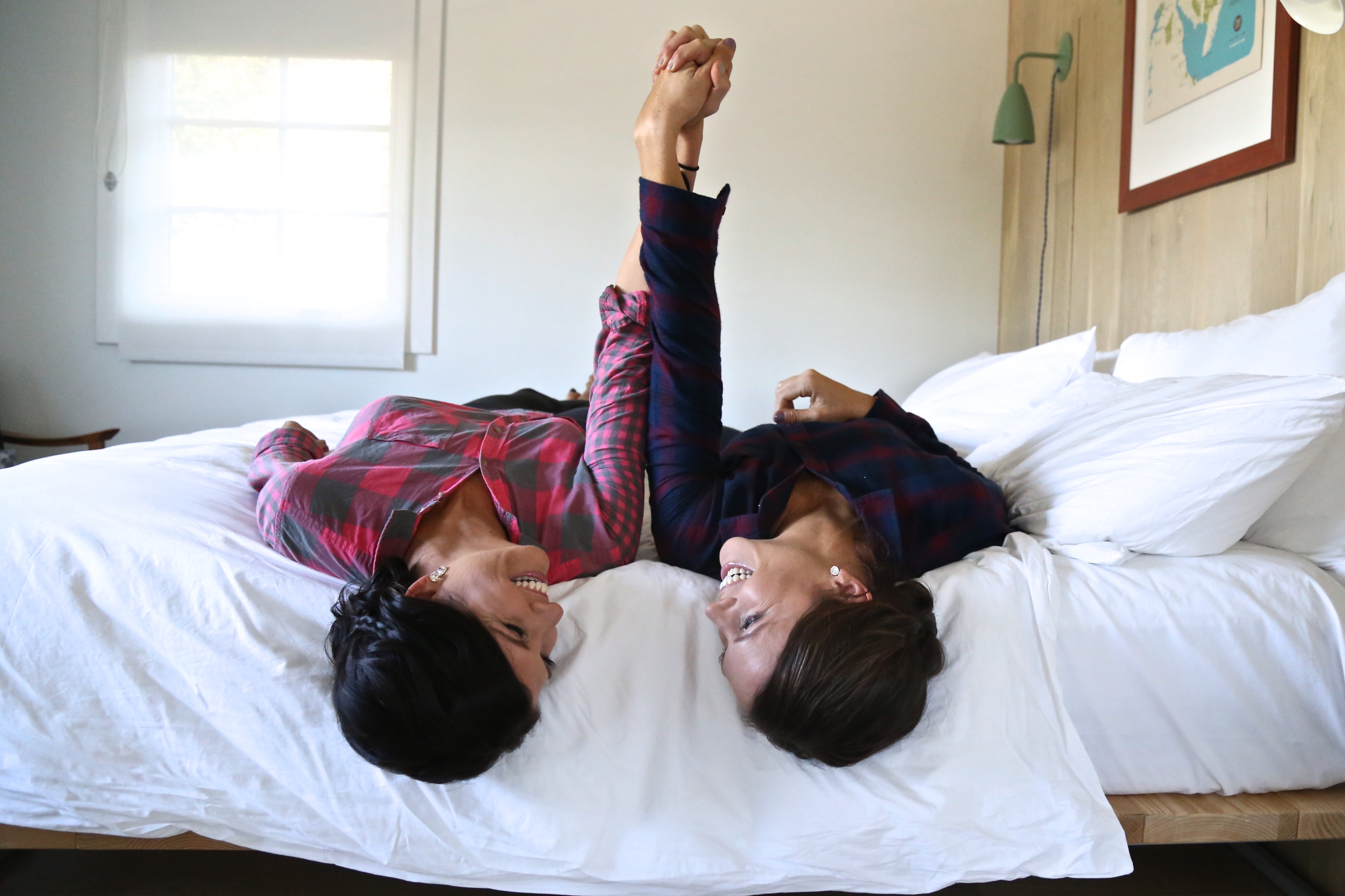 Once you've chosen your Inn package and settled into your room, you'll find that coastal Delaware offers a myriad of thoughtful and loving ways to let your partner know you care.
If you're trying to tell your better half "I love you a LATTE," then wake up early, grab a complimentary cup of coffee from our cottage and your Dogfish Head x Woolrich blanket from your room, and head out to Lewes Beach to watch the sunrise over the Atlantic ocean. The view doesn't get much better than that!
How about, "I BREW you were the one." Book a private tour for two at our Milton brewery! Once you've explored our brewery and distillery, you can enjoy some beers in our Tasting Room & Kitchen, peruse our merchandise shop and if you're lucky, venture into our Steampunk Treehouse. Rumor has it it's got special powers of enchantment. Every year a couple gets engaged up there … will you be next?
Show 'em they've got a 'PIZZA' your heart by heading over to our Rehoboth brewpub to share a wood-fired pizza in one of our cozy barrel booths. This easy-going, intimate setting will have you lovebirds feeling like you are the only two in the room!
If the magic words are "you had me at SHELL-o," then stop by Chesapeake & Maine, our geographically-enamored seafood restaurant in Rehoboth, for some hand-shucked oysters. A natural aphrodisiac, our selection of fresh oysters are best enjoyed alongside a vintage bottle of Dogfish Head beer. Available for onsite consumption only, our stash of vintage beers includes '07 Fort, '09 Red & White, '12 Theobroma, '13 World Wide Stout, '14 Olde School Barleywine and more. You'll find that most are served in 750ml bottles … the perfect size to share!
To say "you fit the BILL," treat your one and only to a show! From musicals and plays to original films, live music and more, there are plenty of options to amuse your artistic adorations. Check out Visit Delaware's events calendar for show times and dates!
Lastly – who doesn't love to hear "I love you a little S'MORE every day!" Say it as you're snuggled by the cowboy cauldron, sharing beers and enjoying some ooey gooey s'mores. You bring the beers and we'll provide the rest!
So if you're looking for the perfect way to ignite that romantic flame, it's safe to say that we've got you covered! Click HERE to start booking your romantic getaway now!