Join us (and by us we mean Sam) for JanuQuenchy!
Thursday, December 28, 2017
---
If you're like me, you suck at achieving your New Year's resolution … every. damn. year. But, this year is the year! Like so many folks, I intend to drop ten pounds post-holiday parties with many fine friends, and many a fine cannoli. Enter JanuQuenchy.
Our SeaQuench Ale has become the fastest growing beer in the history of our 22-year company. It's a lower calorie and lower carb beer, at 140 calories and 9 carbs per 12 oz serving that stays true to our indie craft commitment. A refreshing 4.9 ABV session sour brewed with lime juice, sea salt and black limes, SeaQuench Ale is flying off taps and shelves thanks to its super flavorful and approachable profile, as well as its relatively low cal and carb offering. We're psyched to see SeaQuench Ale appealing to a lot of people outside the hardcore craft beer tent - both margarita and Pinot Gris drinks alike for example.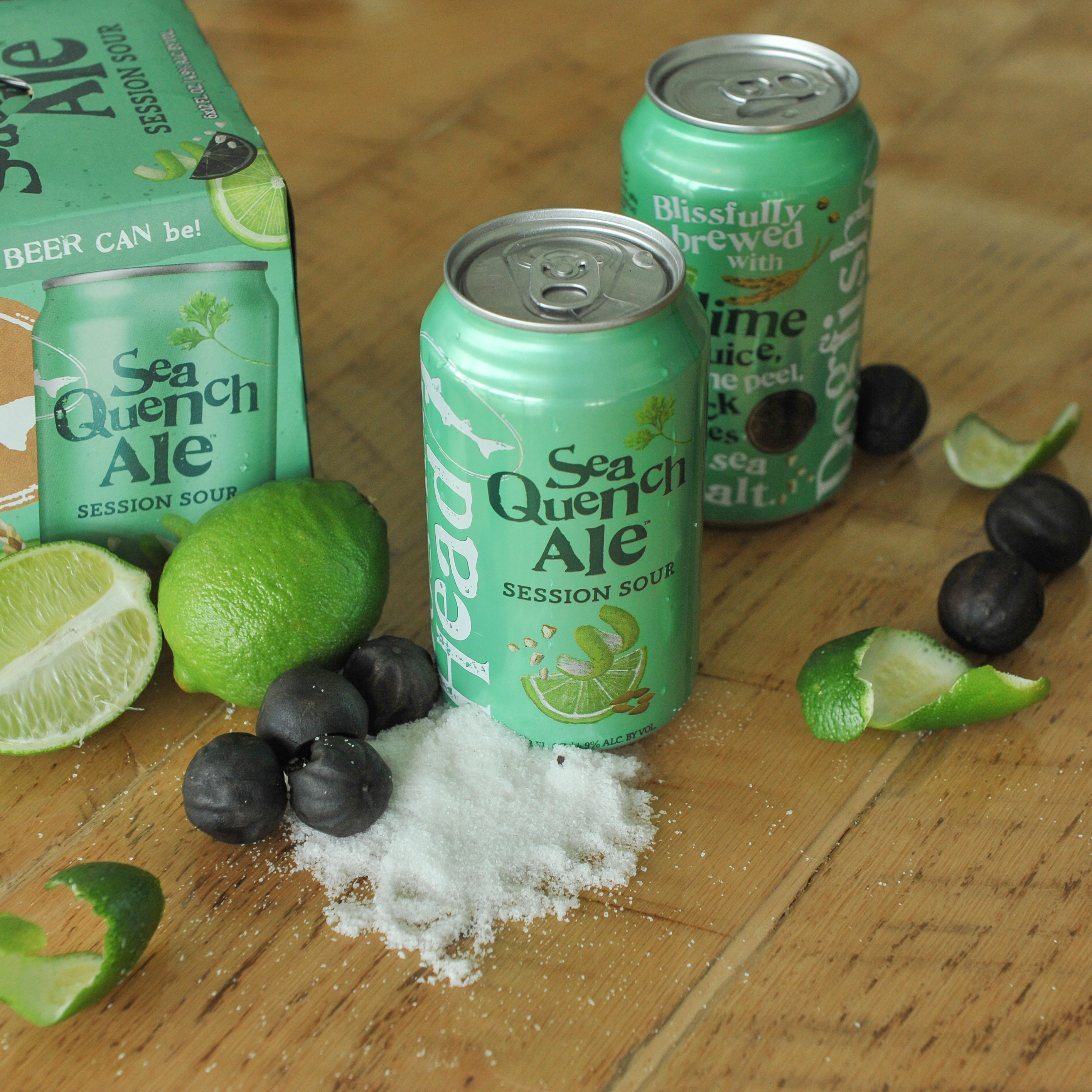 So what about this whole 'JanuQuenchy' thing? Well for me, I personally view SeaQuench Ale as my cheesesteak substitution for my New Year's resolution. My metabolism isn't what is used to be, but my love of enjoying intensely flavorful ales hasn't waned with age. So I decided to build a one-month-duration New Year's resolution program around my plan to lose ten pounds while still enjoying really good beer and really good food … every single day. Everything in moderation - isn't that what 'they' say?
So on the first day of 2018 I will embark on JanuQuenchy. The goal is straightforward - lose ten pounds in one month while still enjoying beer every day. The regiment is very straightforward as well. I am committed to having one 12 oz can of SeaQuench Ale every day in January. No more no less. One. That's the magic number (you'd best believe I am paraphrasing De La Soul here). I also plan to not have French fries or cheesesteaks (probably two of my favorite foods) during the month, and I plan to have less carbs in general without getting all militant and Oprarian about it because a slice of pizza once in a while ain't nothing but a g(rams of fat) thing. I am also planning to do something healthy with my body every day. Could be a paddle board or bike ride like I do most mornings, or if I am traveling or tight on time it might be just a brisk walk with the dog or a bit of yoga. A little work out every day and a can of SeaQuench Ale every day with a goal of dropping ten pounds by midnight Jan 28th. That's it. Three self-prescribed rules.
I'm inviting any and all of my Dogfish Head co-workers who are interested in joining me in full-on JanuQuenchy mode to do so with their own format and rules. The only commitments we will share is the goal of having no more or less that one beer per day, doing a little something athletic each day, and working towards that goal of dropping ten pounds. I also invite you, dear reader, to join us on this JanuQuenchy journey. Keep us posted, share your progress and join the conversation now at #JanuQuenchy!
Cheers to the New Year!
Sam