It's Flesh & Blood IPA ... in cans!!
Friday, January 06, 2017
---
It's an exciting day here at Dogfish Head, as we're canning Flesh & Blood IPA for the very first time! Brewed with a bevy of real citrus, Flesh & Blood was originally released as a summer seasonal in 2016. After an overwhelming amount of demand for this beer, we decided to bring it on board full-time as one of our year-round offerings!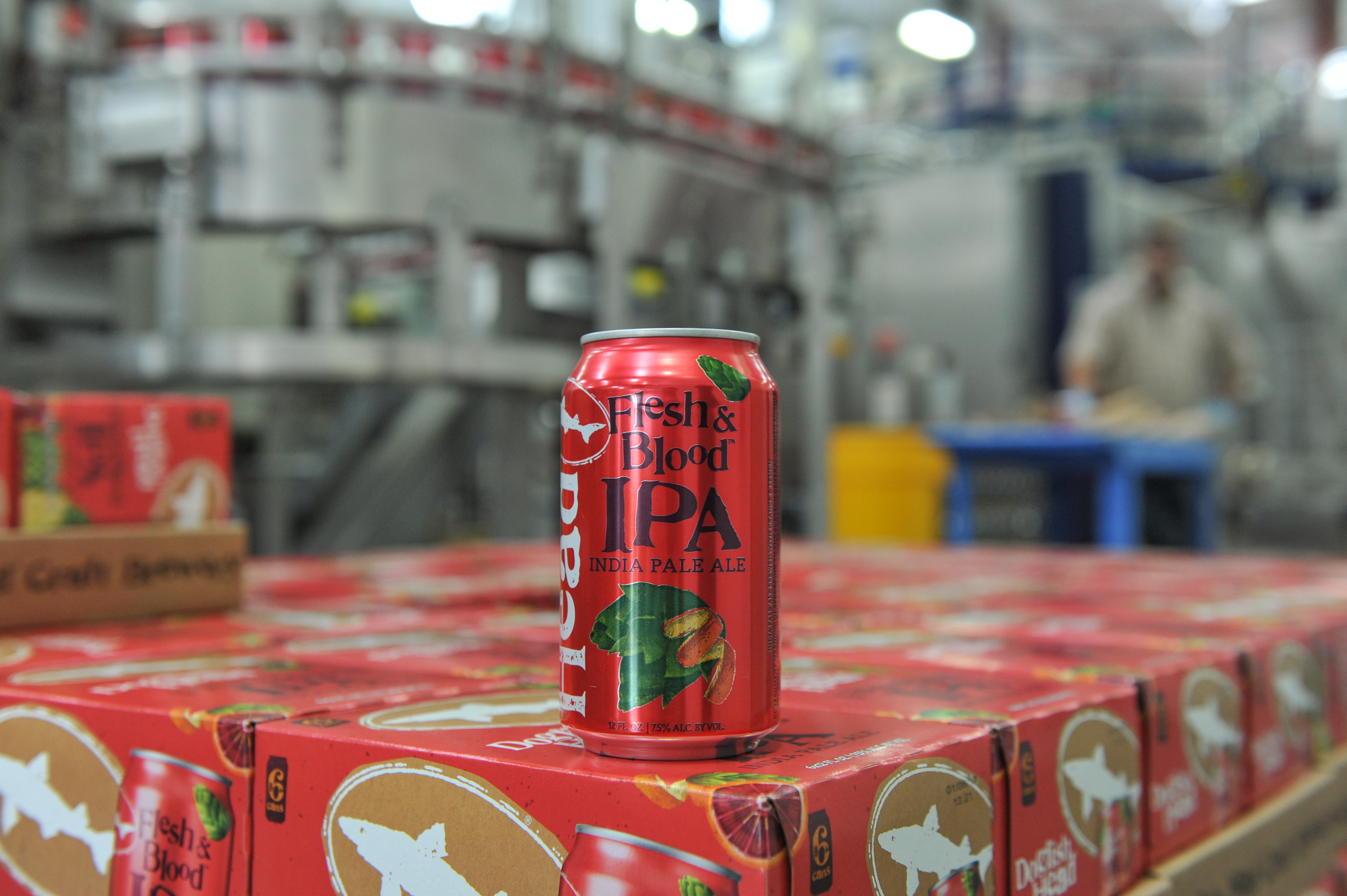 This honest to goodness IPA is brewed with orange peel, lemon flesh and blood orange juice, resulting in a perfectly balanced yet explosively zesty ale. Clocking in at 7.5% ABV and 45 IBUs, Flesh & Blood represents over twenty-one years of commitment to tweaking and perfecting the fruit IPA style ... and just so happens to be dang tasty.
Releasing Jan. 16 at our Milton brewery and Rehoboth brewpub, shipping to wholesalers begins the very same day. Look for Flesh & Blood in 6-packs on shelves in your neck of the woods late January!