When real fruit meets real hops in an off-centered Hard Seltzer, it's the Dogfish Head 'Hoppy Medium' and you can taste the difference!
Friday, July 03, 2020
---
It's been said that a 'happy medium' is a blissful combination of two very different worlds. And here at Dogfish Head, our restless desire to create what hasn't yet been imagined has again pushed us to find a new blissful combination that's both refreshing and naturally flavorful.
For over two decades, we've created artful beers by painting with a fruit brush in one hand and a hops brush in the other, and now using the blank canvas of a crisp hard seltzer we've created a distinctly off-centered seltzer – Dogfish Head Hoppy Medium, Real Fruit Hard Seltzer.
What started as an R&D experiment we fell in love with has quickly evolved into reality through the thoughtful collaboration between our team of talented distillers and brewers. Development started in the distillery where we isolated and concentrated our very own hop tincture, then paired it with a variety of real fruits in this entirely new medium of hard seltzer.
After countless iterations and a plethora of combinations, there was one that bubbled to the top, and that was real guava paired with complementary, aromatic Citra hops. The result is a tropical sipper that's as juicy as it is refreshing – a fruity fizzer that's sure to satiate.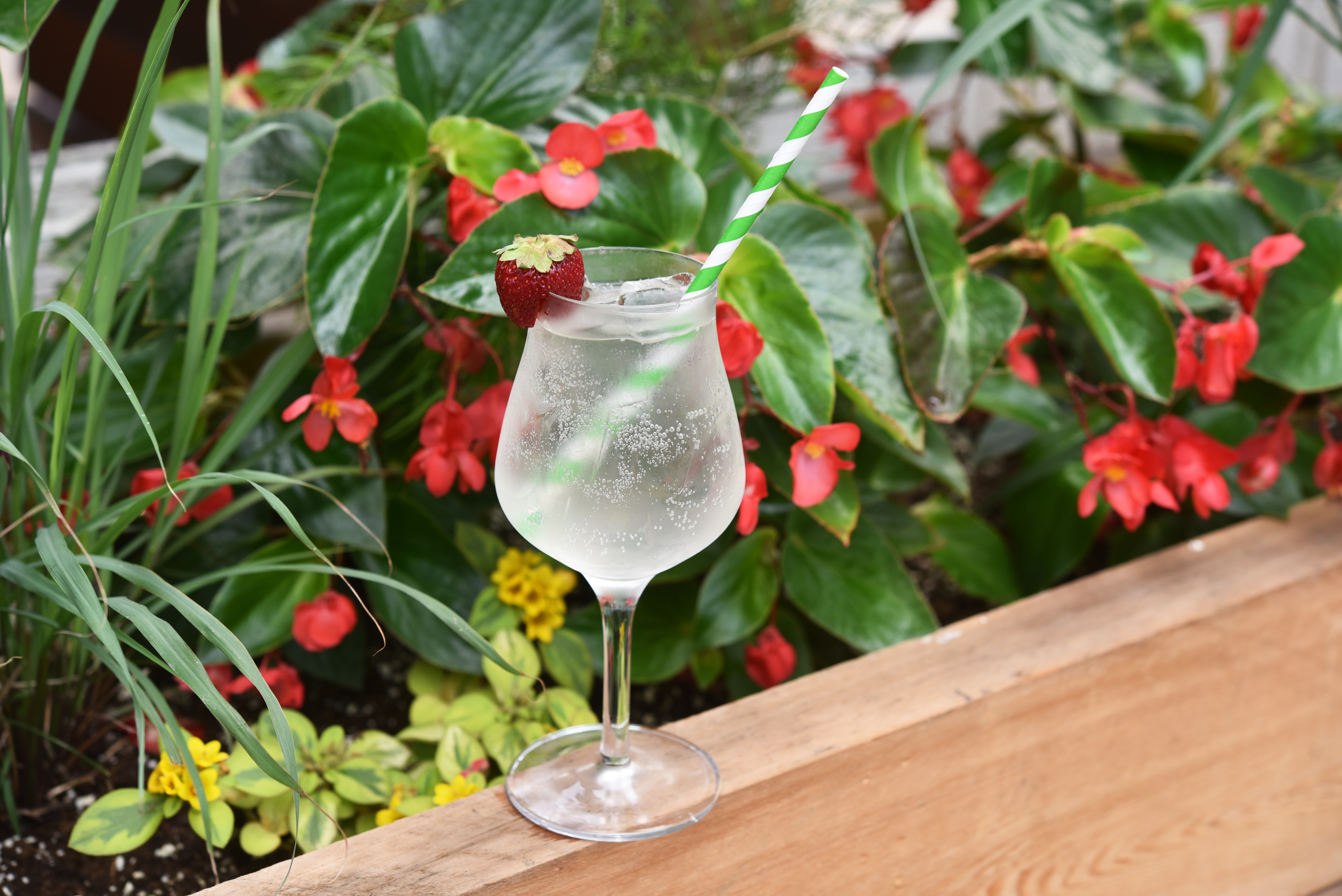 "It's a labor of love any time you work with real fruit, but it's a labor we've committed to since our earliest days with the likes of Aprihop, Festina Pêche and so many more," says Dogfish Head Founder & Brewer Sam Calagione. "Couple that with our deep understanding of hop extraction techniques gleaned through 18 years of distilling and 25 years of brewing, and you can taste the impact real fruit, real hops and experience have on creating the perfect Hoppy Medium."
Releasing just in time for the Fourth of July, Hoppy Medium, Real Fruit Hard Seltzer will be available for Curbside Pick-Up from the Dogfish Head emPOURium in downtown Rehoboth Beach beginning Friday, Jul. 3. Sizes for this draft-only offering include 32 oz. crowlers, as well as 32 oz. and 64 oz. glass growlers.
In addition to the tropical pairing of Guava & Citra Hops, our team is already exploring other fruit and exotic hop combinations for future releases … so be sure to keep an eye out for that!