Holiday food pairings ... I'll bring the beer!
Monday, November 21, 2016
---
Beer at the holiday table? That can't be right…
Oh, but it is! With a plethora of choices, craft beer offers a complexity and vast flavor spectrum that's sure to complement all of your holiday favorites. Yep, even Grandma's top secret 'Fruit Salad.'
Here at Dogfish Head we have a slew of late-in-the-year-offerings that just so happen to be some of our most excellent food beers - everything from Punkin Ale to World Wide Stout, with a rare Red & White in the middle.
To help you navigate your way through each course (and each beer), we enlisted two of our very own 'foodies' to highlight some beer / food pairings that will make the holidays that much tastier.
Punkin Ale
A full-bodied brown ale, this smooth seasonal favorite pairs with some of your must-have holiday dishes - turkey, stuffing, sweet potatoes and even cranberry sauce.
"Because Punkin Ale already has a lot going on, it's best to pair it with straight-forward flavor profiles," says Off-centered Microbiologist Aimee Garlit. "Too many contrasting flavors can be too much."
Looking for something a little sweeter? Finish off your meal with a cold Punkin Ale next to a big piece of carrot cake … you won't regret it.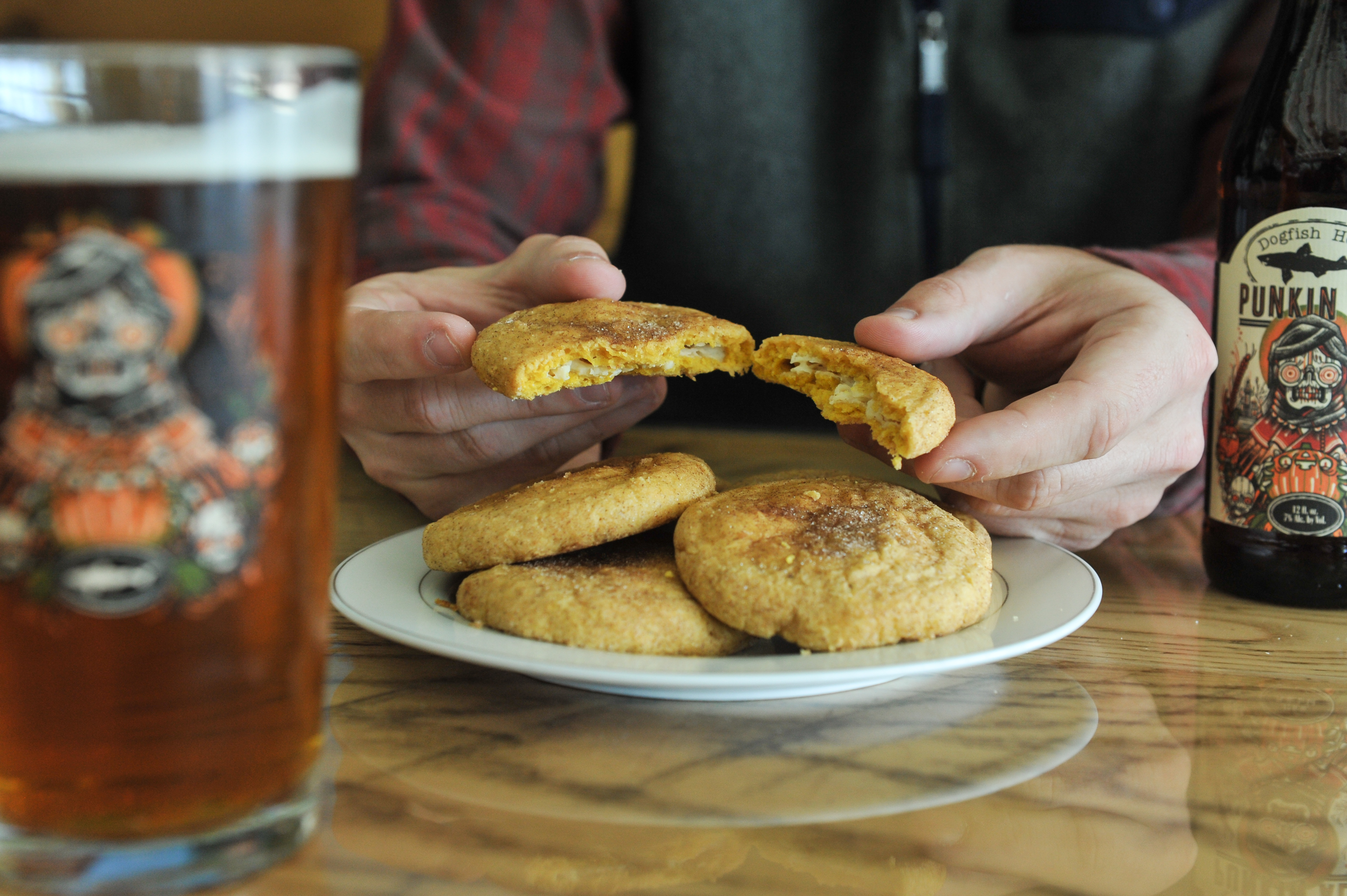 Red & White
A rarity, Red & White is an oak-aged Belgian-style ale fermented with Pint Noir juice. It's big, it's complex and believe it or not, it pairs best with some of the simpler things in life - cured meats, cheeses and everyone's favorite … salad.
"With such a complex beer, I like to stick to simple food pairings," says Off-centered Quality Technician Joe Spearot. "Red & White is versatile in the world of cheeses, really complementing a myriad of styles."
Pennsylvania Tuxedo
After a successful first release in 2015, we decided to bring back this spruce-infused pale ale, and boy are we glad we did! Bursting with resinous conifer notes, Pennsylvania Tuxedo is your go-to meat beer - think pork tenderloin and venison roasts.
"Spruce can be a bit assertive" says Aimee, "so you need something that can stand alongside of it. Rosemary and ginger marinades (or rubs) really go a long way with enhancing the bitterness of the beer."
A beer that pays homage to the flannel-suited hunters and gathers who dwell in the backcountry of north-central Pennsylvania, bonus points if your contribution to dinner is the meat.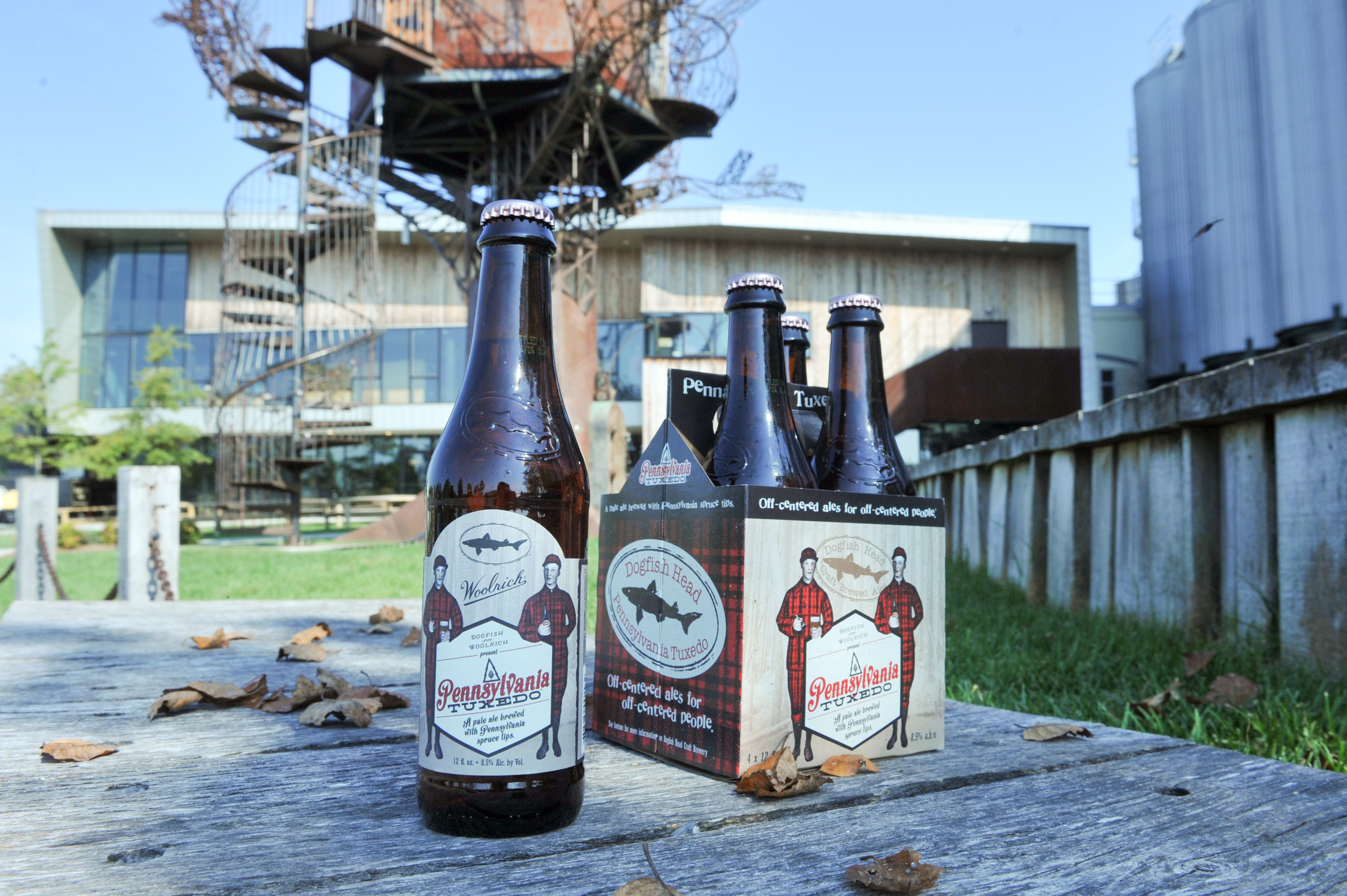 World Wide Stout
Think dark, think rich, think roasty … think desserts. Espresso cake if you're looking to match flavor profiles, vanilla bean ice cream if you're looking for a contrast.
"The roastiness of the beer really cuts the sweet" says Joe, "making for one indulgent pairing."
As one of our most sought-after ageable ales, World Wide Stout is meant to be sipped, savored and enjoyed. It's also a great beer to share.
So grab your favorite uncle and let the memories commence!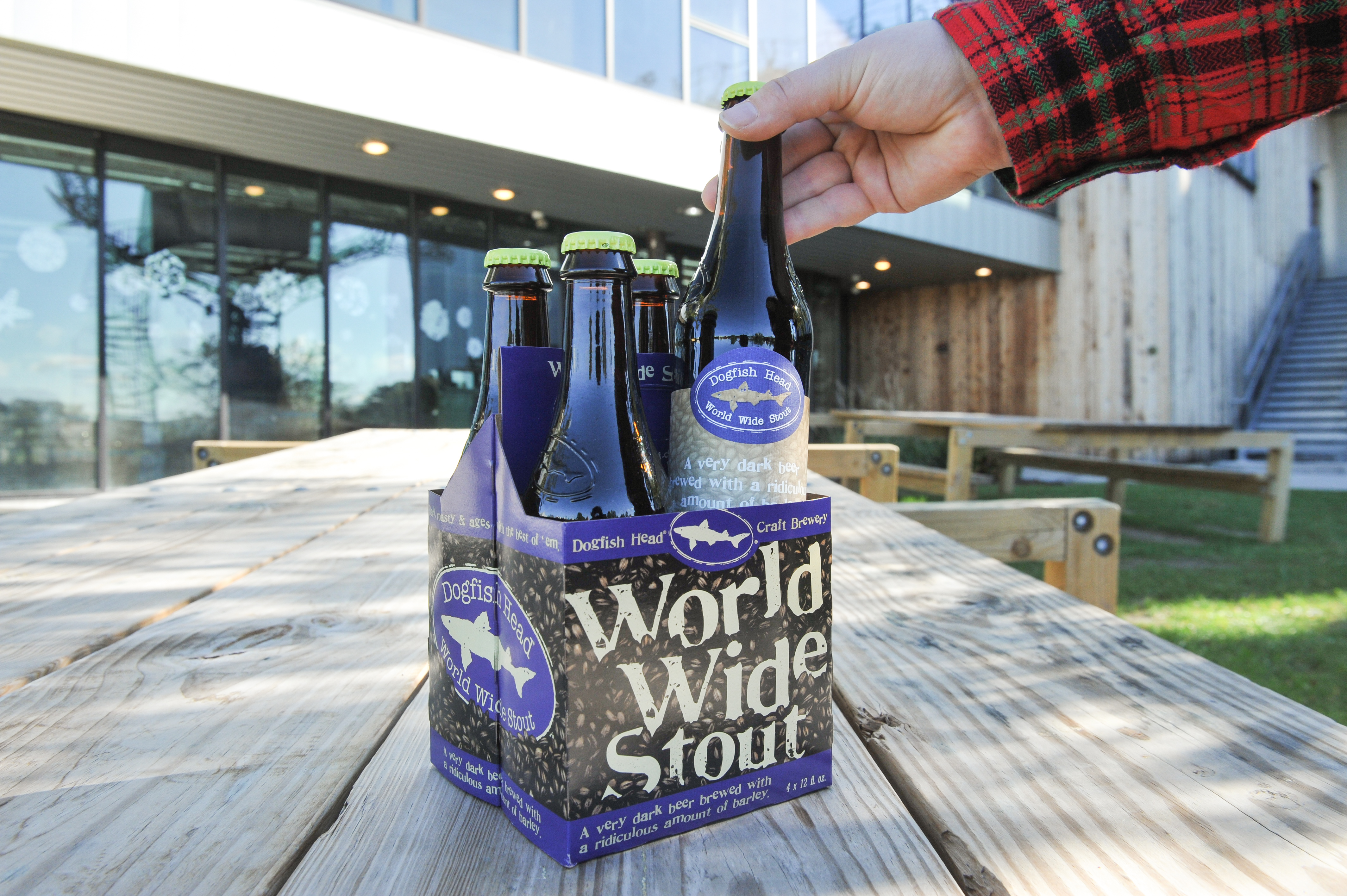 Beer for Breakfast
Made with some of your quintessential breakfast ingredients, you better believe this one pairs perfectly with breakfast. Eggs, bacon, French toast … you name it and more than likely Beer for Breakfast is going to work.
Just in case you like to save your beer for later in the day, look to foods that are both buttery and savory - steak, smoked meats and shortbread cookies for all you sweet toothers out there.
"Pairing Beer for Breakfast with a smoked meat pulls out both the coffee and smoked applewood aromas of the beer," says Joe.
"Absolutely," says Aimee. "The richness of both the beer and the meat work together."
As if the pairings aren't reason enough, the name Beer for Breakfast is a fun conversation piece for that one family member you're never quite sure what to talk about with!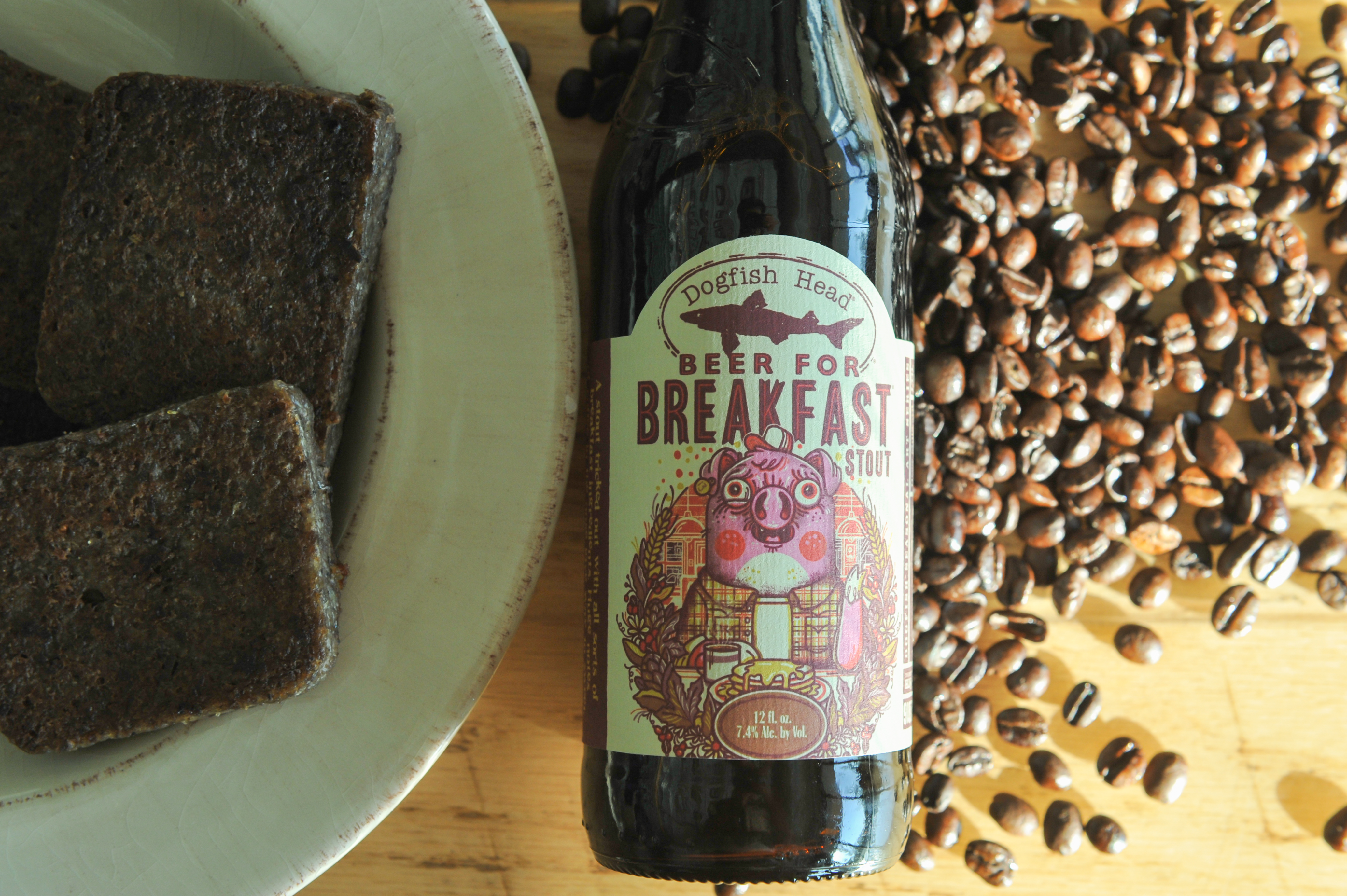 Flesh & Blood IPA
This honest to goodness IPA has been gaining in popularity since its initial release earlier this year. Brewed with a bevy of real citrus - lemon flesh, orange peel and blood orange juice - pair it with a chicken satay or shrimp cocktail.
"The cocktail sauce counters nicely with the orange of the beer," says Aimee.
Incredibly balanced with an explosive zesty fruitness, Flesh & Blood is a great way to kick off your feast!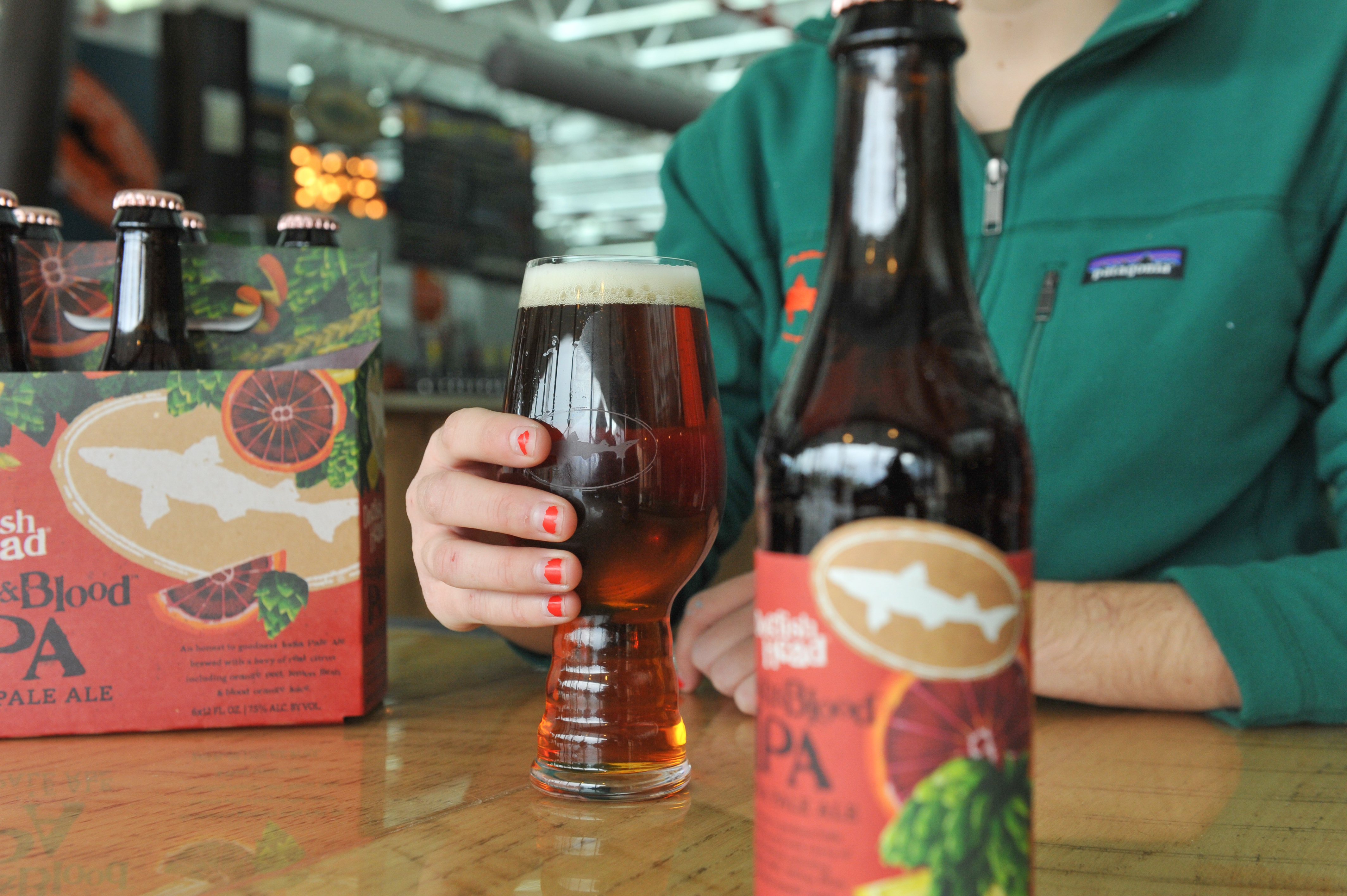 60 Minute IPA
Our continually hopped, super-fantastic East coast IPA, 60 Minute is your beer of choice when it comes to all-things barbeque or buffalo! That includes chicken wings, ribs and any other meat you can smother in these two favorite sauces.
"The fats in the meat help to mellow out the bitterness of the beer" says Joe, "helping to make it even more drinkable."
Available year-round, you can't go wrong with this fan favorite!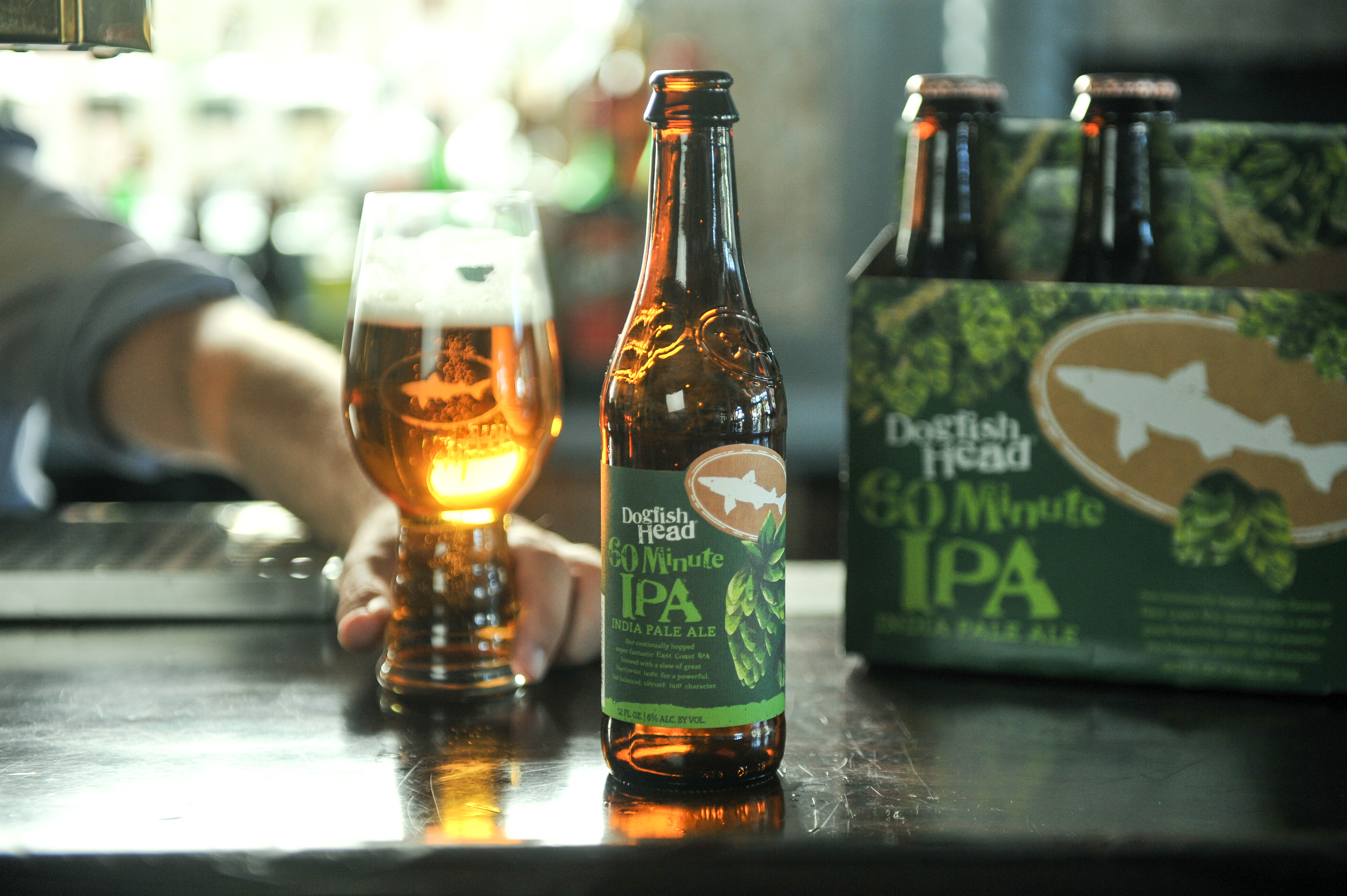 90 Minute IPA
If you're looking for a beer that can handle your entire meal, start to finish, look no further than our 90 Minute. This beer is an extremely versatile, full-bodied offering that will pair with almost anything you put on the table.
90 Minute doesn't overshadow food, but rather contrasts and complements all at the same time.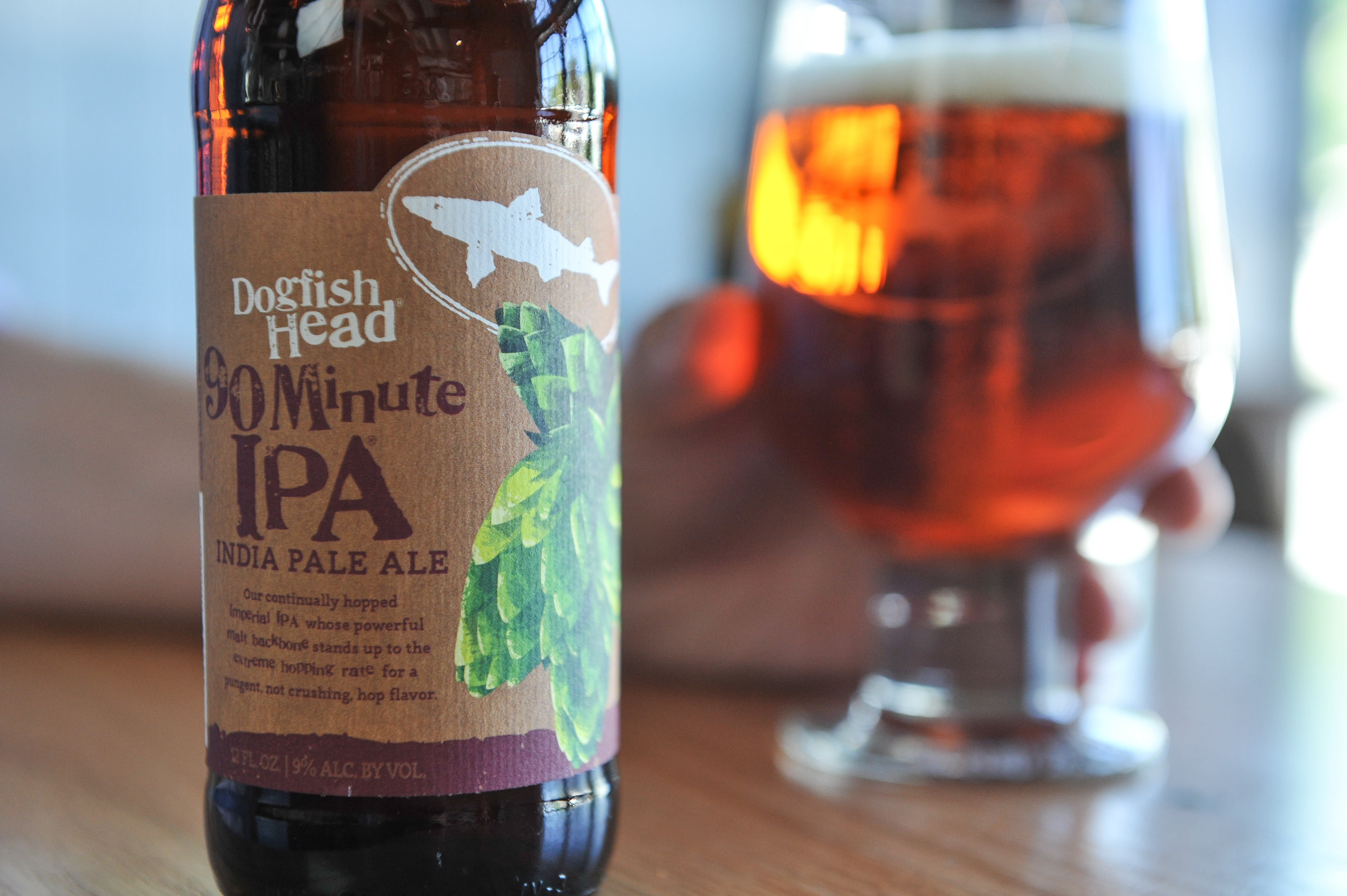 And … that's a wrap!
Holiday food pairings are limitless and something we encourage you to be adventurous with. Show us what you're pairing this holiday season by sharing a photo or two on social media, and tagging it #offcentered. We'll be drooling from afar and raising our glasses to a job well done … cheers!