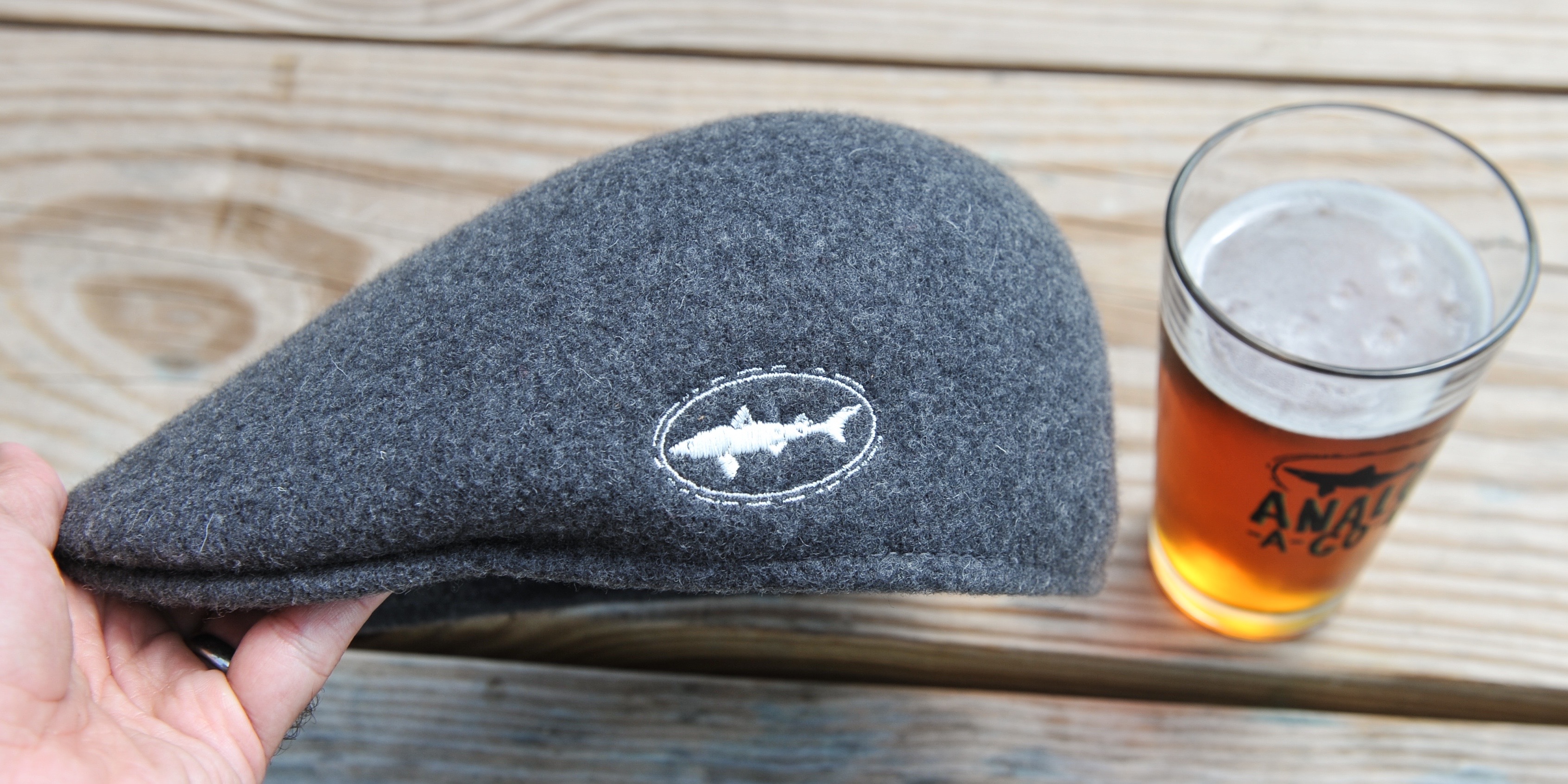 Hats and hops with Kangol
Friday, September 09, 2016
---
Hats and hops? Hops and hats?
This fall, we're proud to be teaming up with the Kangol gang to bring you one of our more curious collaborations - a limited edition Wool Flat Cap, as well as a small-batch IPA that goes by the name 'Sir Hops-A-Lot!'
After stumbling upon Kangol's Kickstarter campaign to help transfer some much-needed manufacturing equipment to the United States, we quickly realized that while our two industries are vastly different, they're surprisingly similar. Requiring many intricate steps throughout the production process, both Kangol and Dogfish Head look to handcrafted methods to produce high-quality goods.
With a spark of American manufacturing to kick off this unique collaboration, we continued our support by purchasing the naming rights of Kangol's factory building located in Adamstown, Penn., naming it the 'Dogfish tHrEAD Knitting Mill.' Get it? Get it?
The limited edition small-batch IPA that we lovingly named 'Sir Hops-A-Lot' is an English-style IPA crafted from 100% American sourced ingredients. Brewed at our Rehoboth brewpub, this beer will debut at this year's Analog-A-Go-Go, happening Saturday, September 17.
Also releasing at Analog is our all-American made, special edition Wool Flat Cap that is branded with both the Kangol and Dogfish logo. This cap is one of the first knitting projects to come out of the newly setup - original - Kangol machines.
We're extremely excited for this collaborative adventure. After Analog, the hat will be available for purchase from both kangolstore.com and dogfish.com. The beer will only be available at Analog-A-Go-Go, so if you haven't picked up your tickets just yet … hop to it!