Get a taste of Chesapeake & Maine every Tuesday at the Rehoboth Farmers' Market
Tuesday, July 25, 2017
---
In the words of Seinfeld's Newman, "Tuesday has no feeling." ...until now.
It's 10:30 a.m. and Chesapeake & Maine mixologist Rob Bagely is taking his weekly stroll through the Rehoboth Beach Farmers' Market to see what the local vendors have brought with them today. Peaches, blueberries, raspberries, mint and even basil - these will all make for perfect additions to his fresh-made, hand-pressed lemonades.
What started out as a guest appearance has quickly become a weekly tradition. Every Tuesday you can find our seafood-centric restaurant Chesapeake & Maine serving up fresh lobster and crab rolls, handmade fruit-infused lemonades, and scratch-made mixers to pair with our line of Dogfish Head Distilling Co. spirits.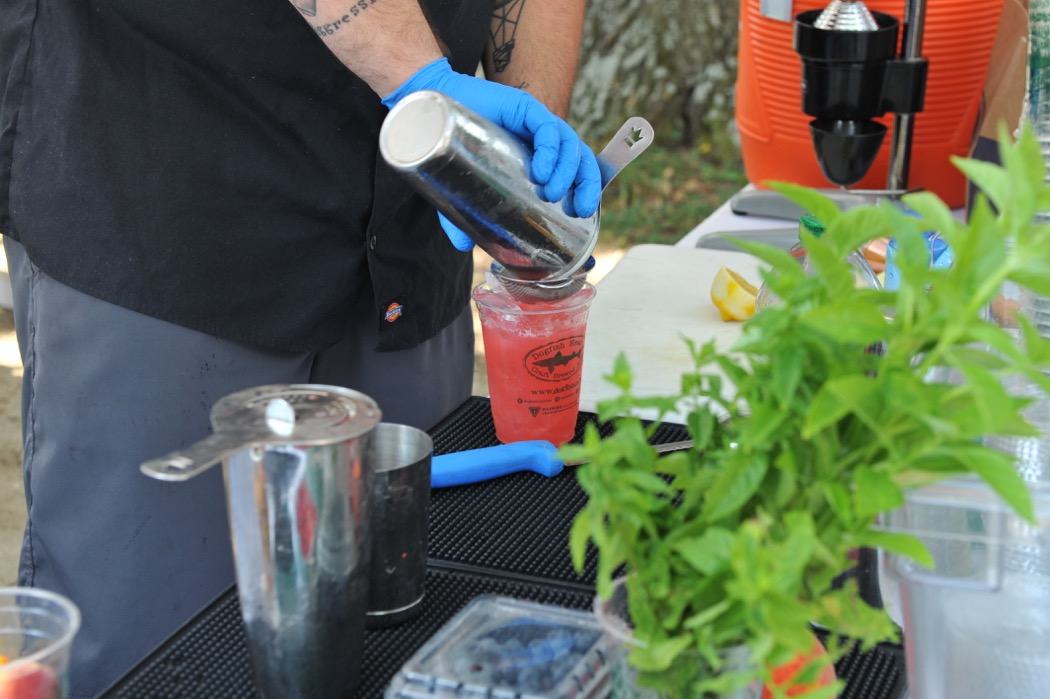 It's a perfect early week treat, and one that only seems to be growing in popularity.
With a strong focus on sustainable seafood, our lobster and crab is sourced from local fisherman in both the Maine and Chesapeake regions, and might just be some of freshest seafood you've ever had.
So come see us every Tuesday from 11:00 a.m. to 2:00 p.m. After all, lobster rolls and lemonade … you'll see why Tuesday is starting to feel like the new Friday.